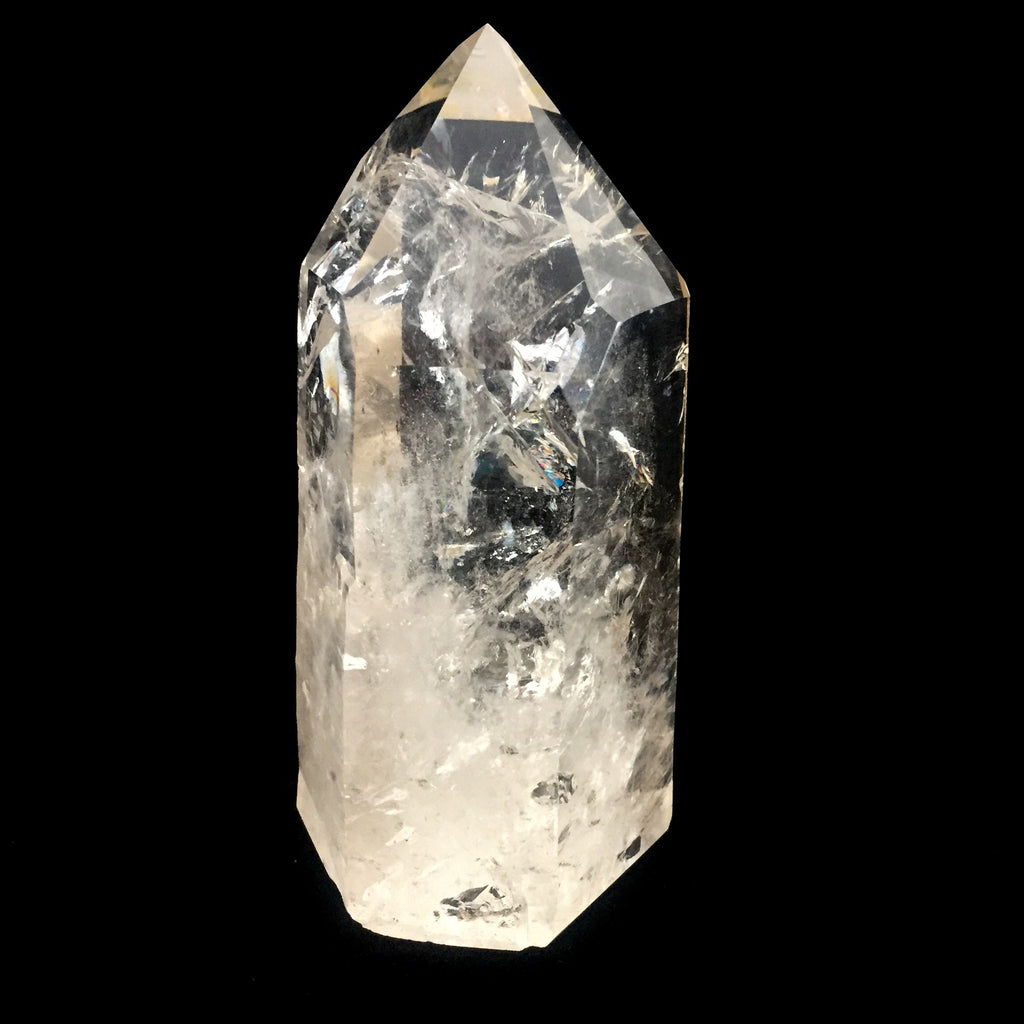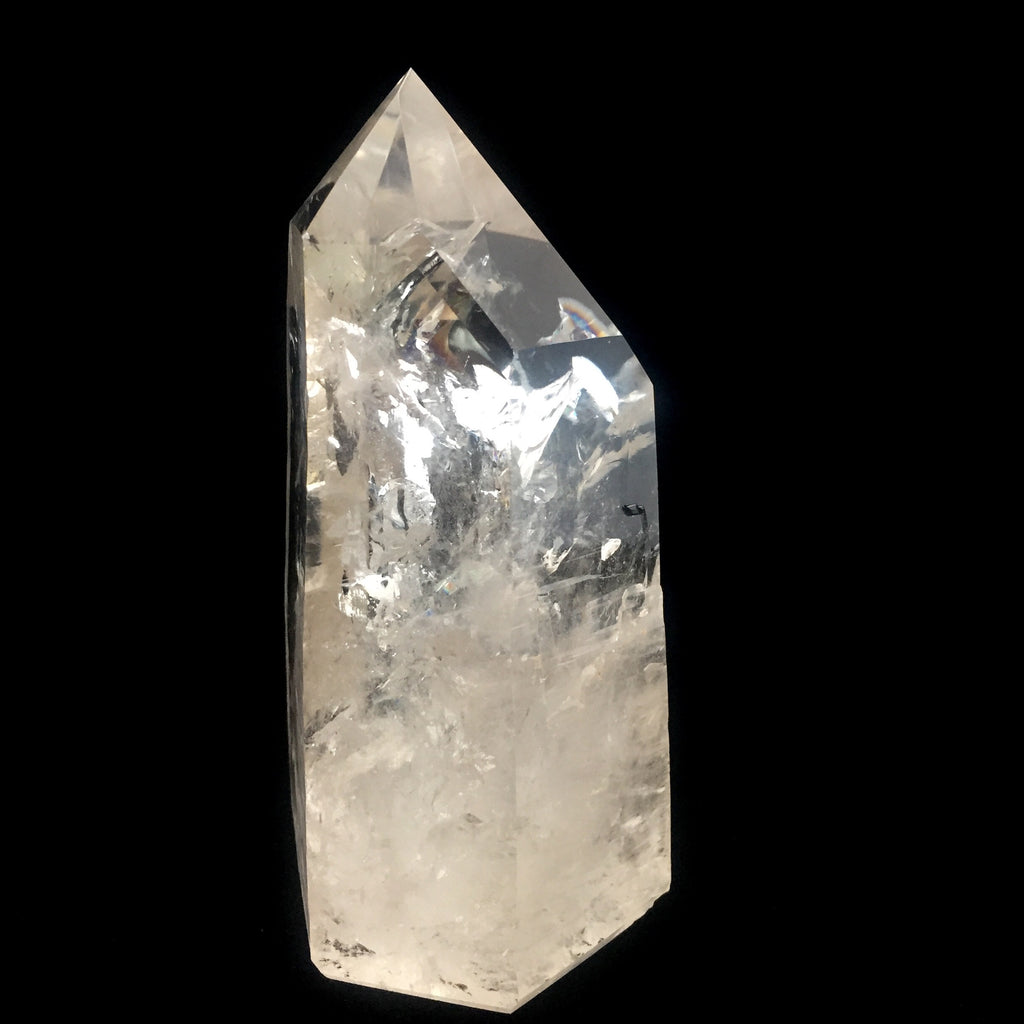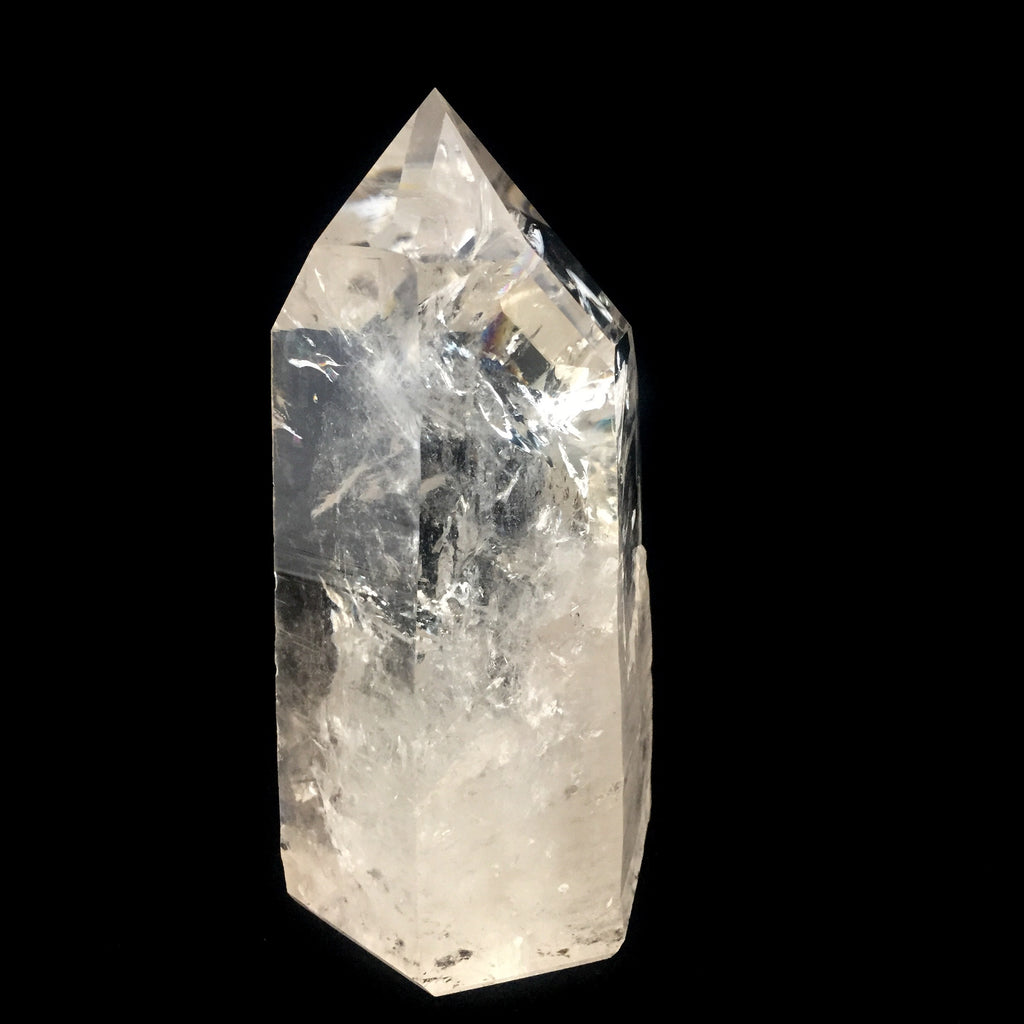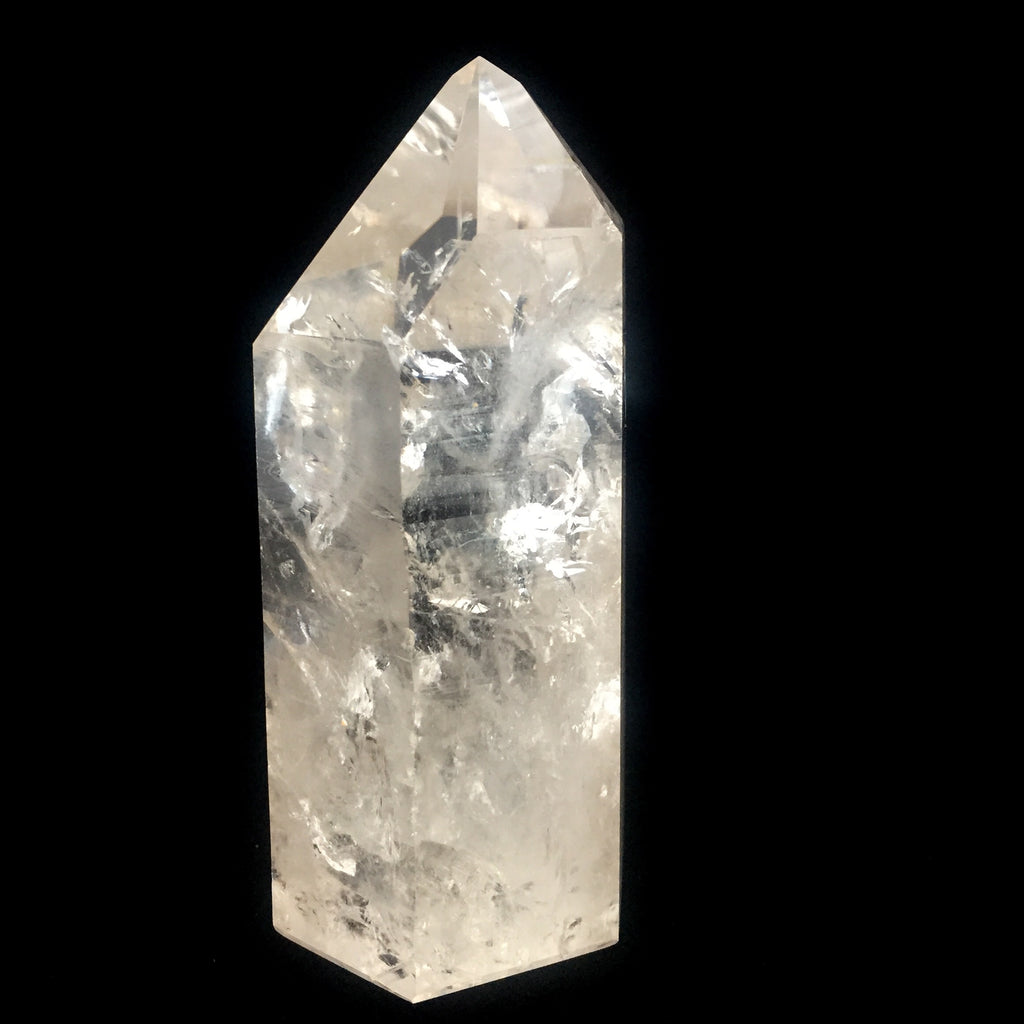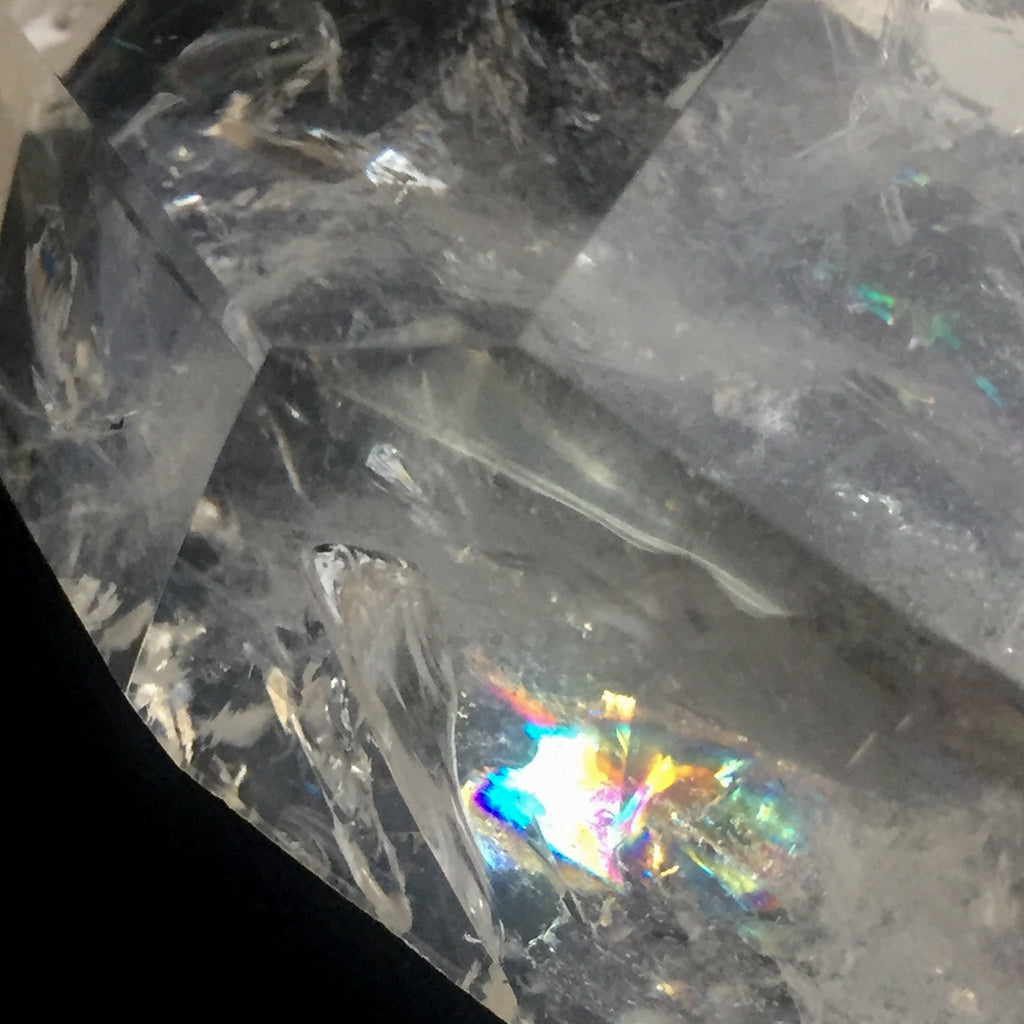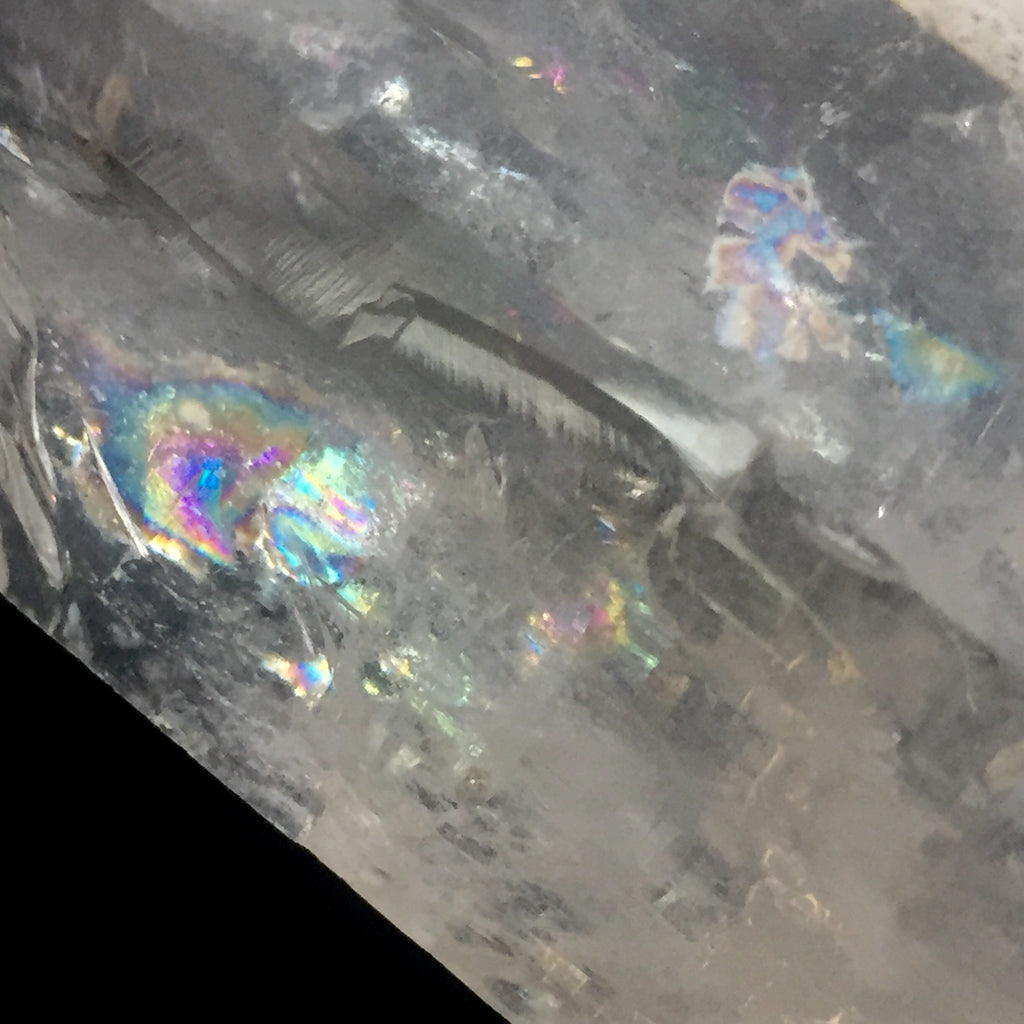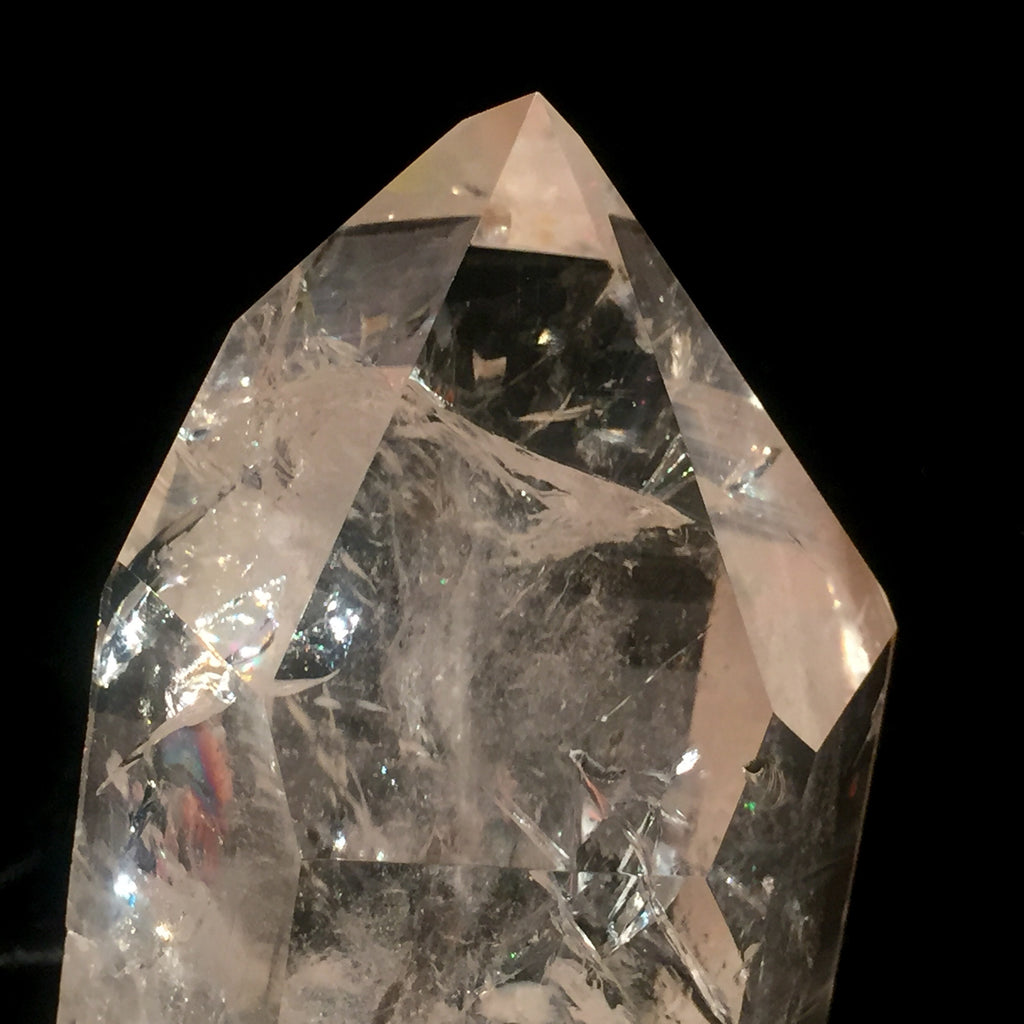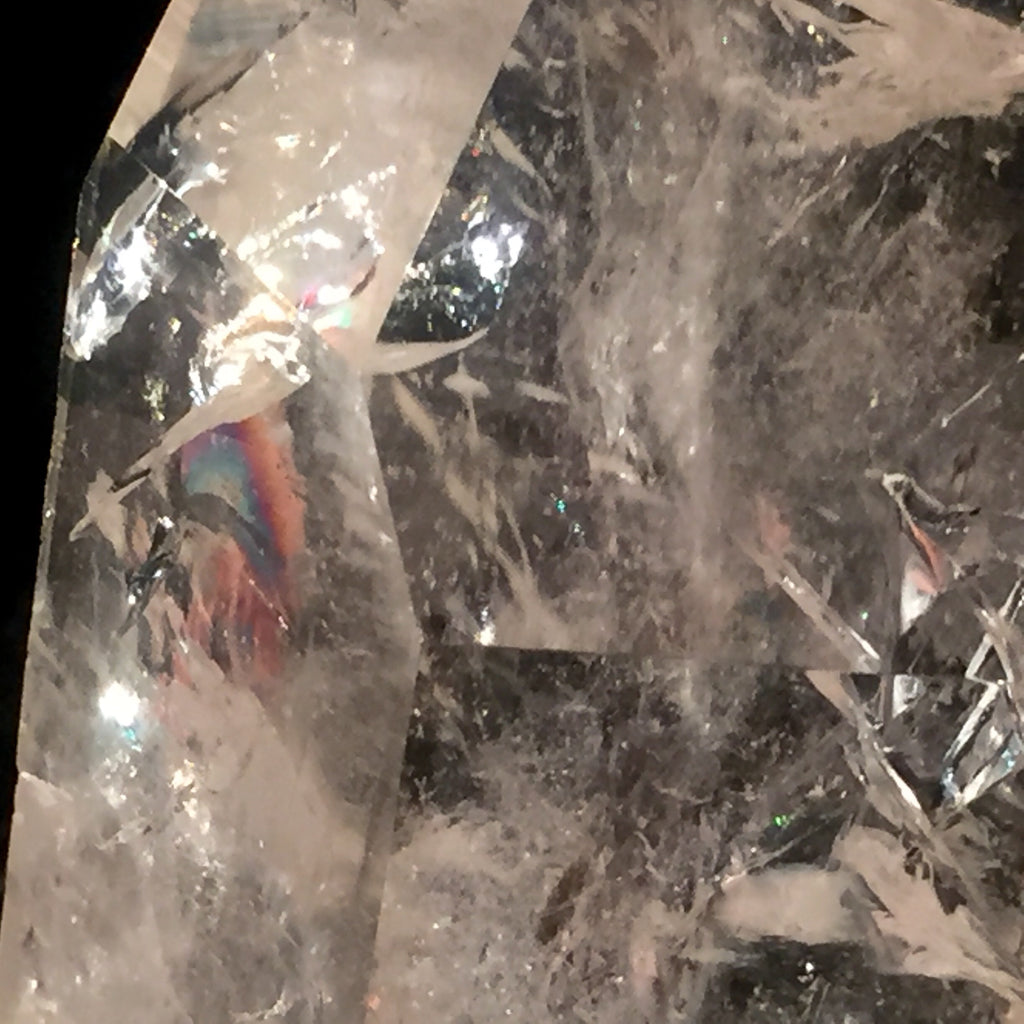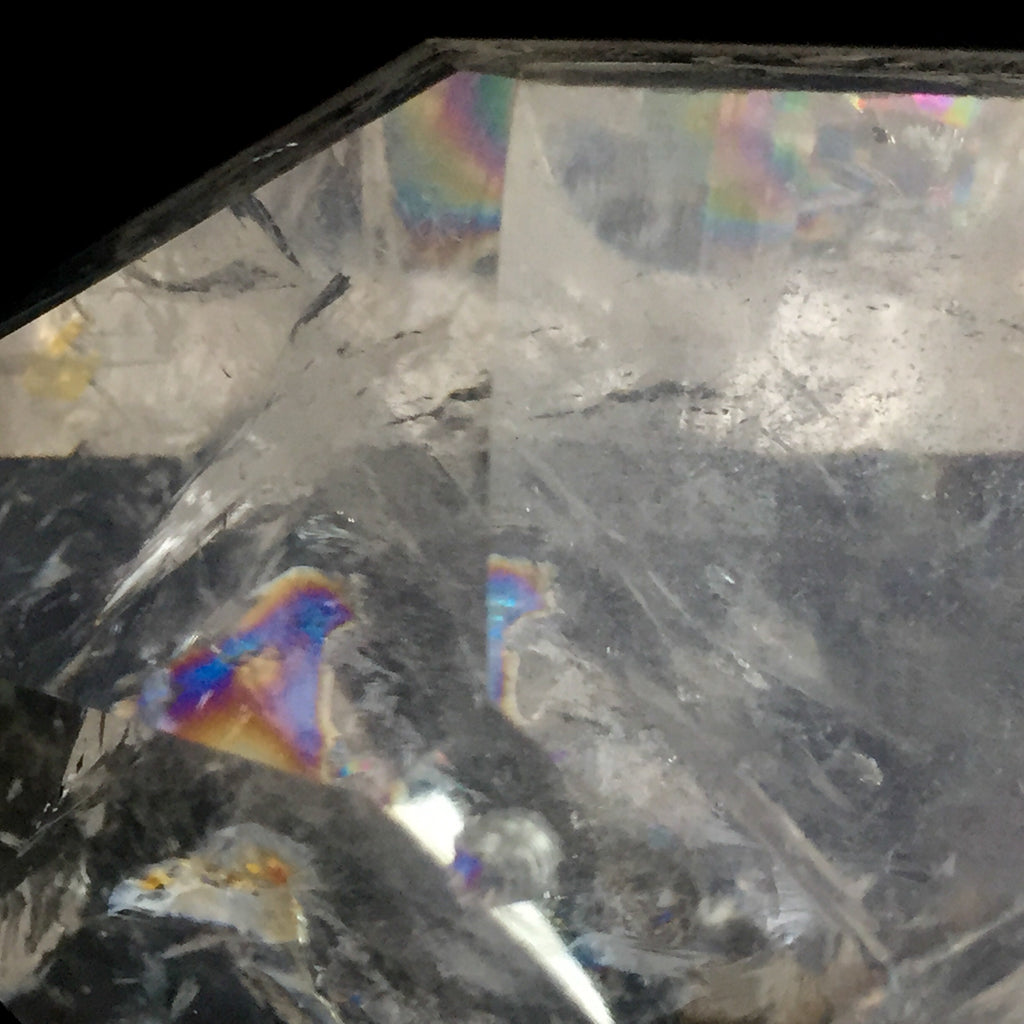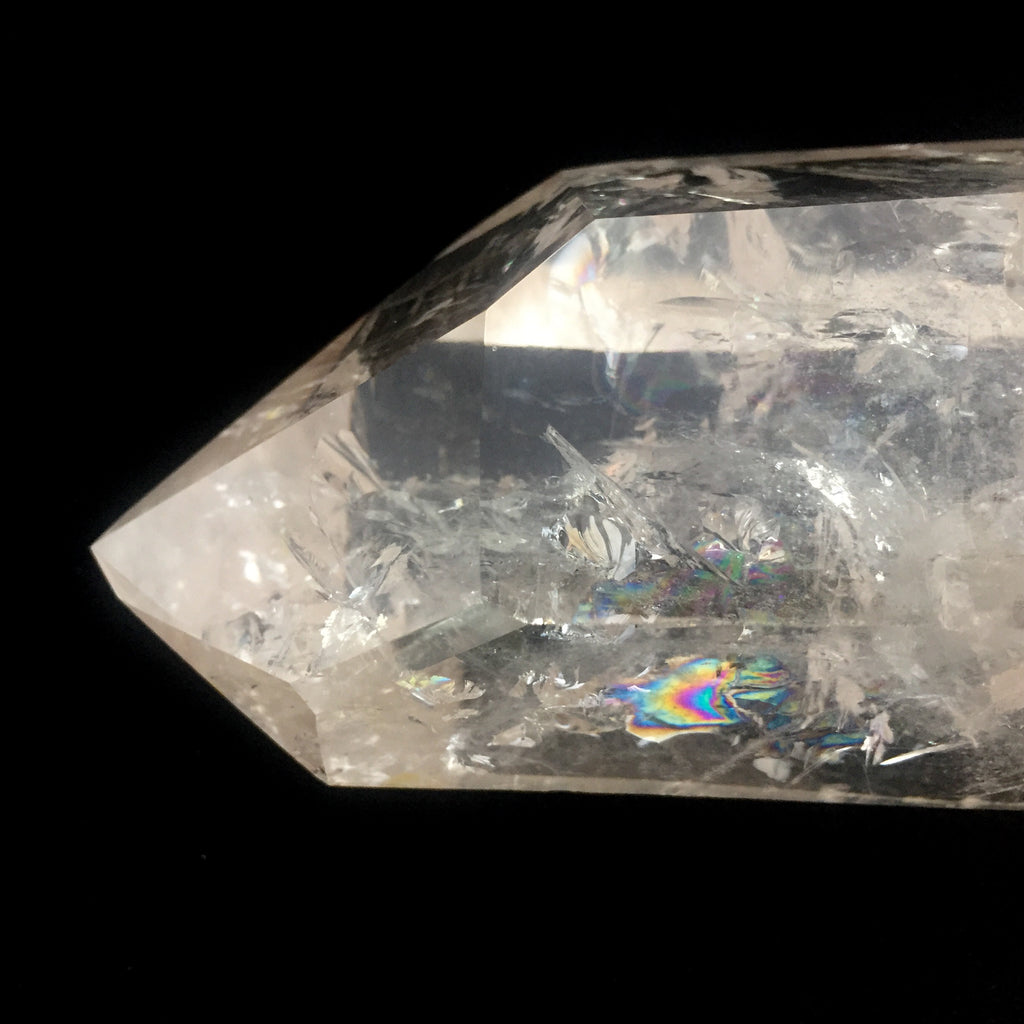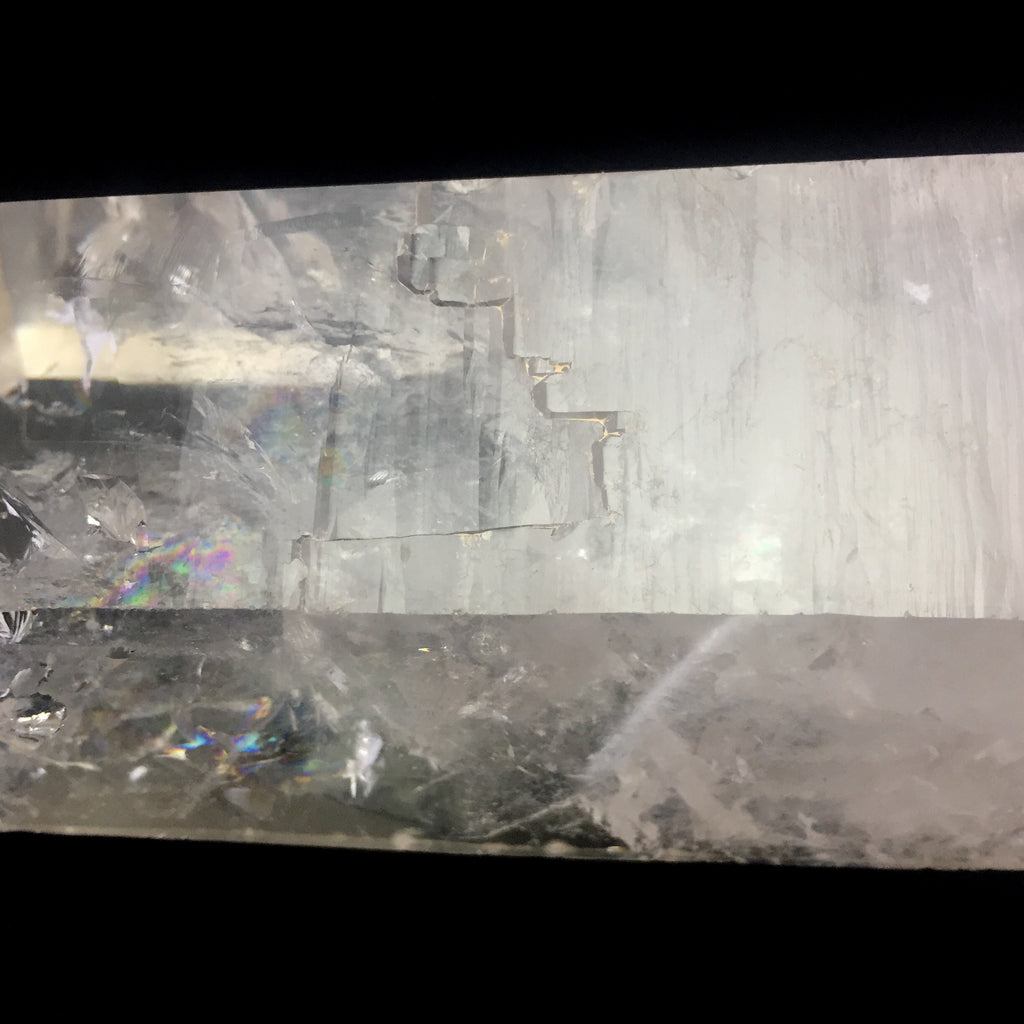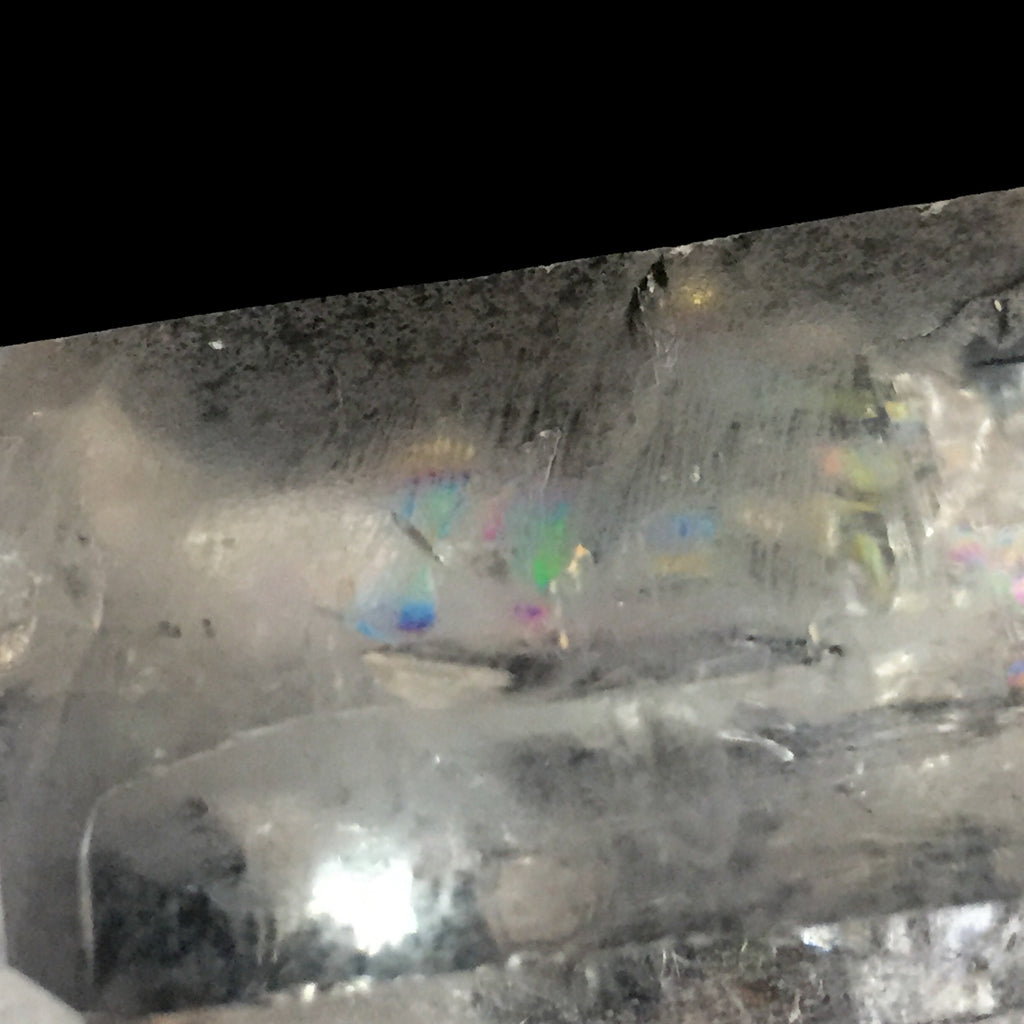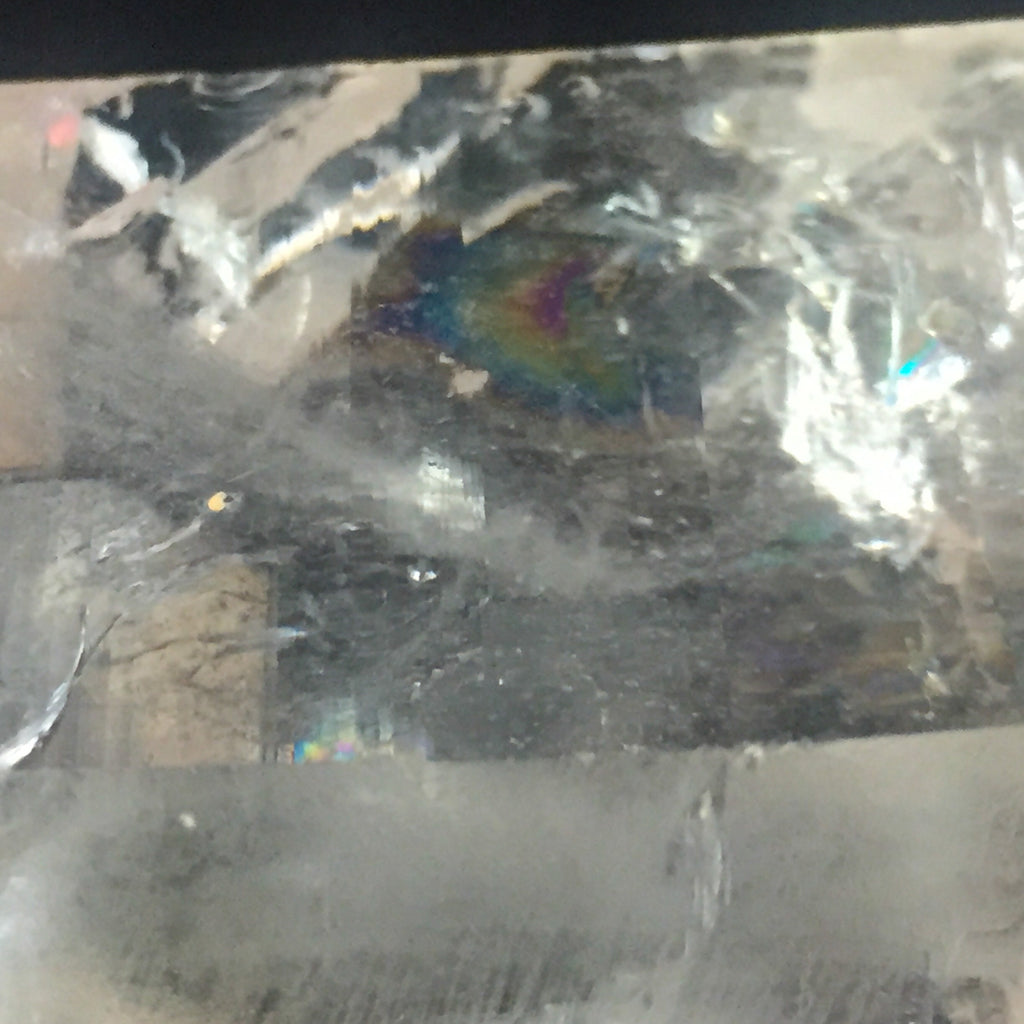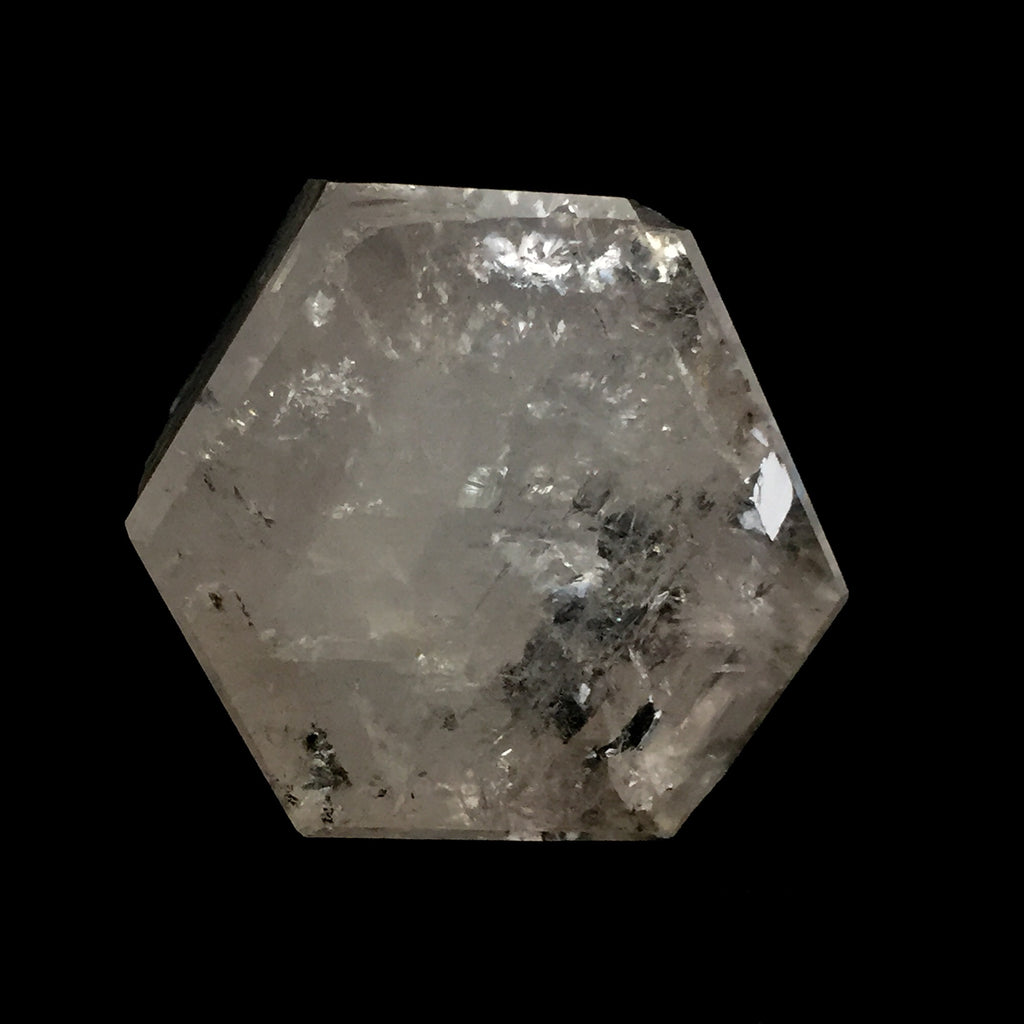 Standing Lemurian Point with Rainbows
This crystal is one of "The Watchers", and really struck me with some deep questions when I connected, such  as:
Are you fully experiencing your inner radiance in this moment?
Are you fully connected to the joy of living your soul purpose?
This crystal is a constant connection to joy, and a great companion that makes you smile just to look at her.
Icy clear, part polished, and self standing.   Absolutely stunning!
Features:
Feel free to contact me for a more detailed reading on this crystal.
Measures 4.97 x 2.20 x 2.39 inches. Weighs 624 grams.  
Mined  November, 2016 in Cristalina, Goias, Brazil.
---
Thank you for sharing
---
More from this collection