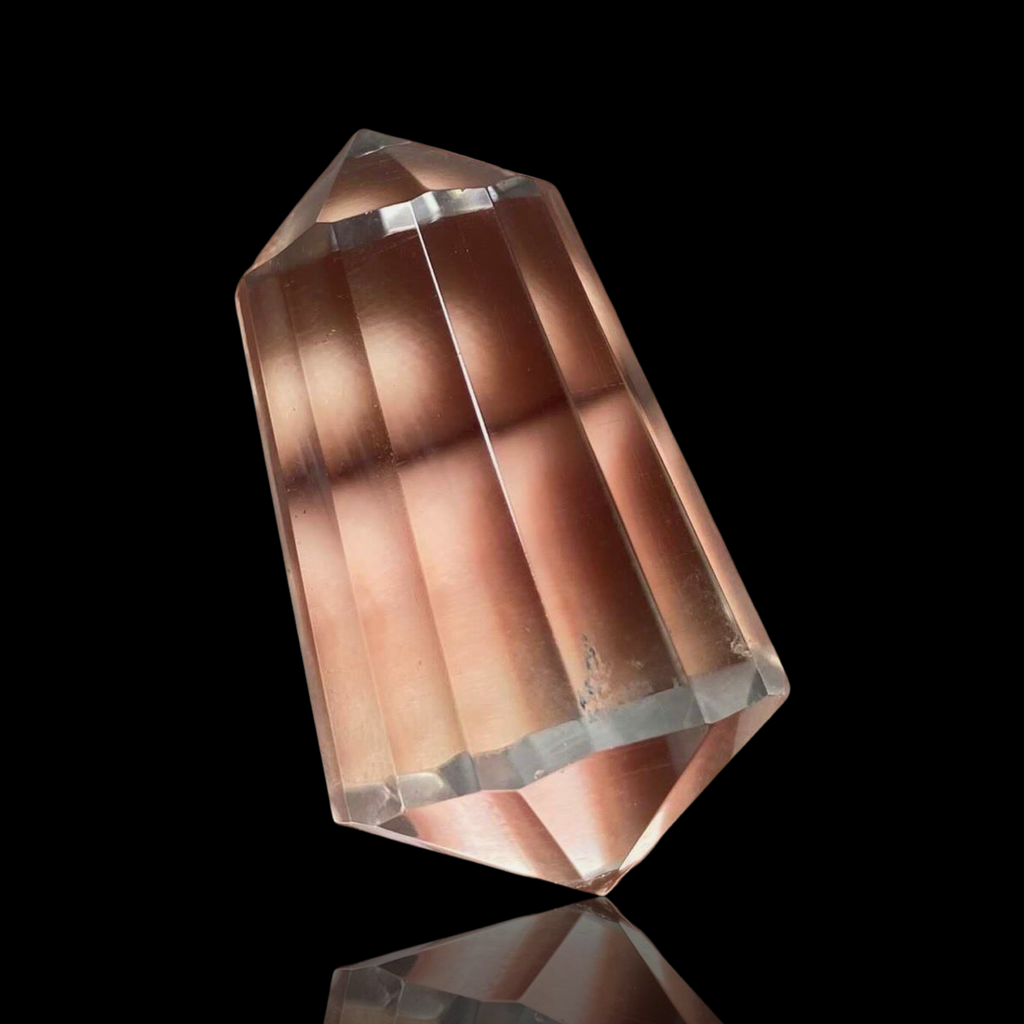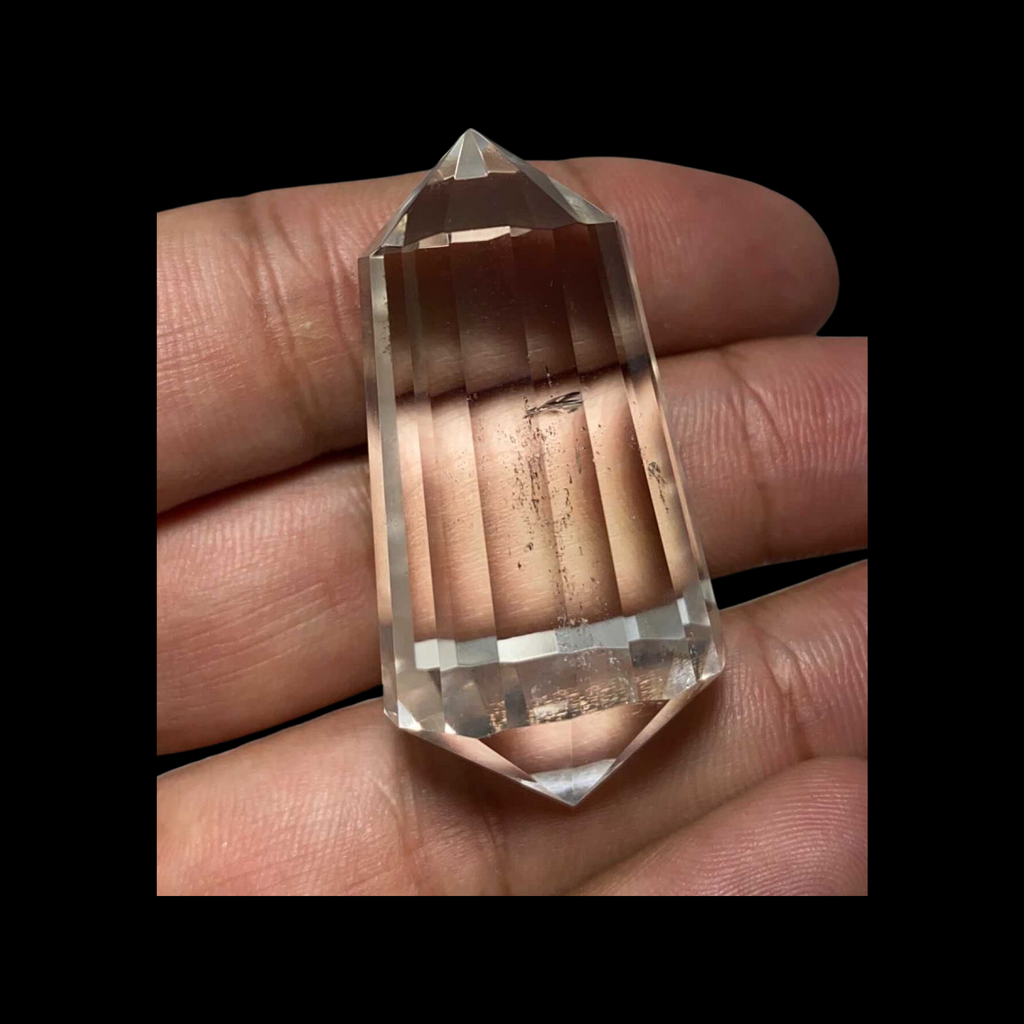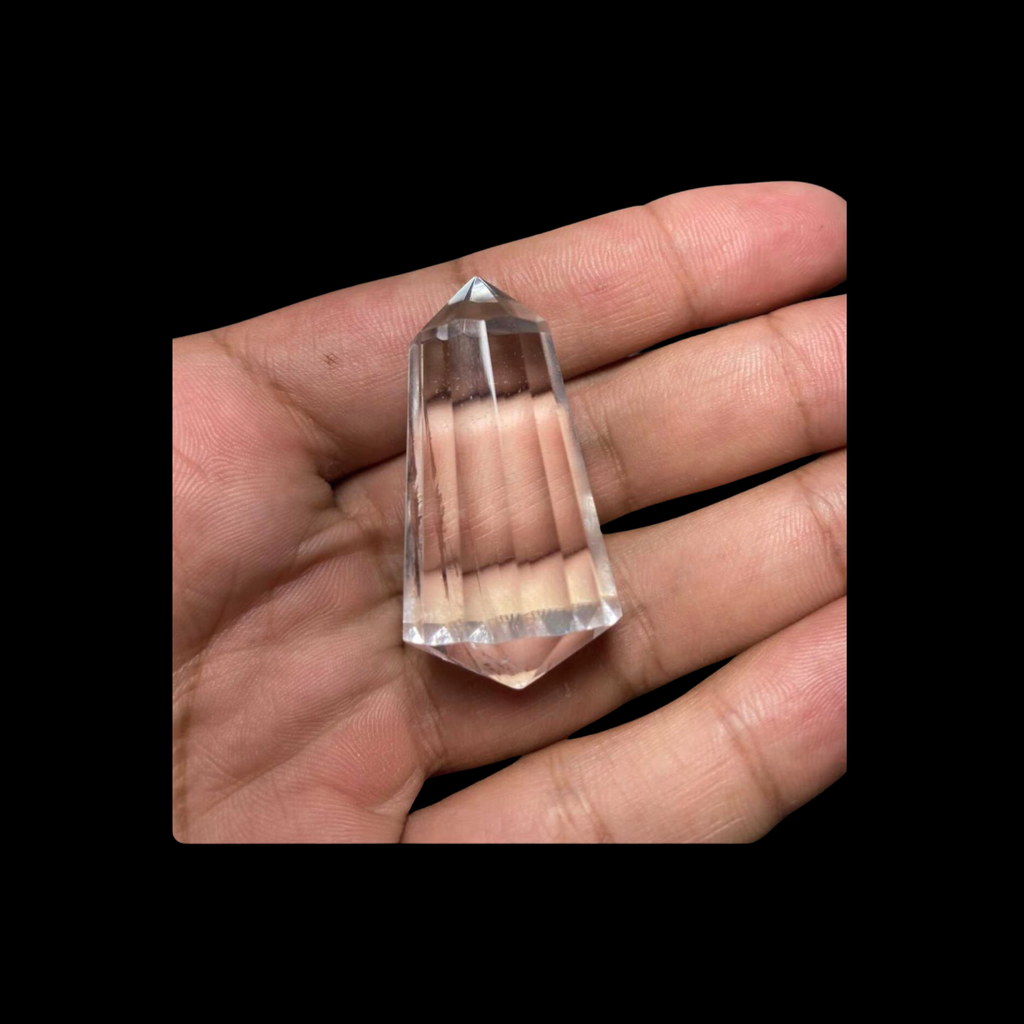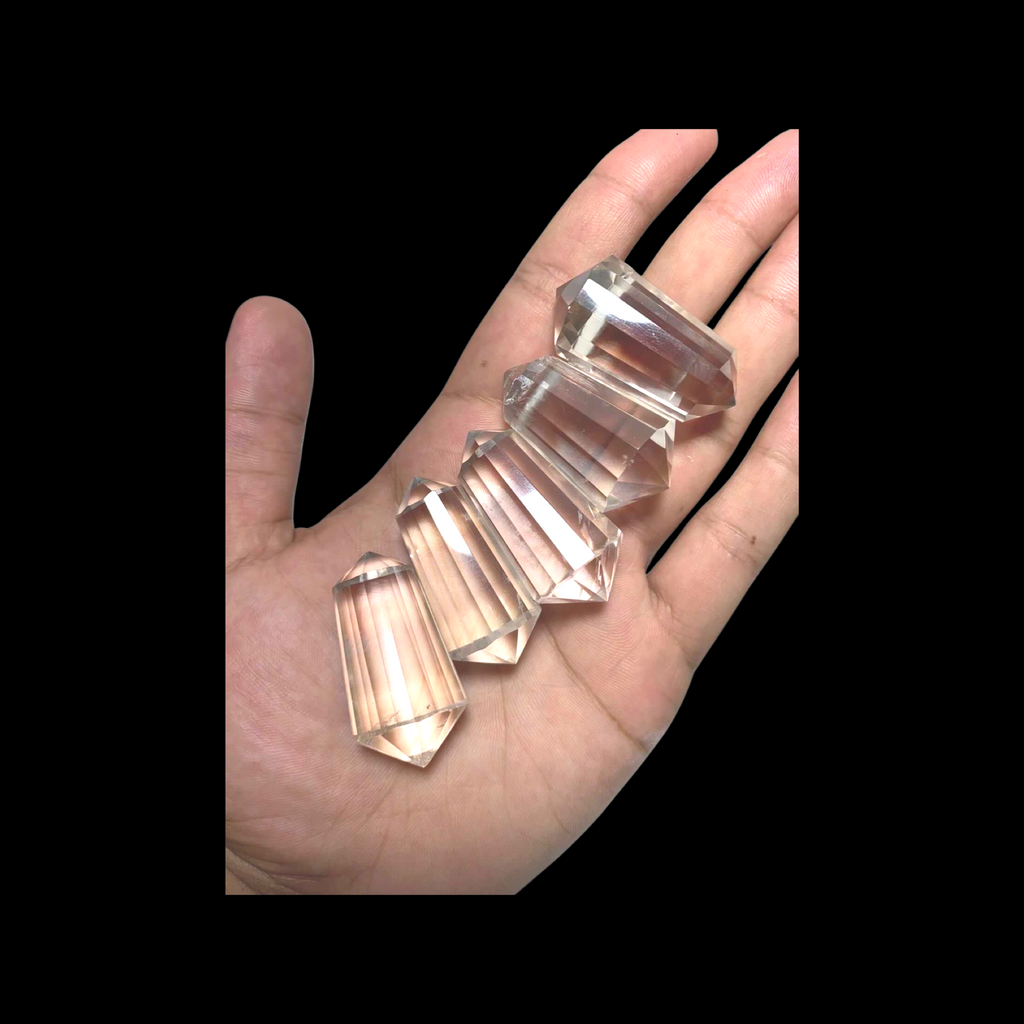 Mini Vogel Style Lemurian Wands
Now in stock and ready to ship!  As part of their midwifing cycle this group has been bathed in Clear Creek, a beautiful crystal clear stream, in the mountains of Northern Georgia,  and they absolutely sparkle with energy! These are the same wands I had in the May 2021 live sale on Instagram that sold out so quickly. They are wonderful in grids, as healing and light work tools, and as meditation pieces.
I do not see them often, but I was able to source some more from the same cutter. Made from Lemurian crystals from Cristalina, in the state of Goias, Brazil, this group has a very faint citrine cast, and they are strongly dichroic. They feel like they are cut from the Cygnus Lemurians, which was a very special pale citrine collection I offered in early 2021, but I cannot  positively guarantee that. These photos were taken in Brazil prior to shipment, updated photos and video coming soon.  Each wand measures approximately 2" long.

---
Thank you for sharing
---
More from this collection