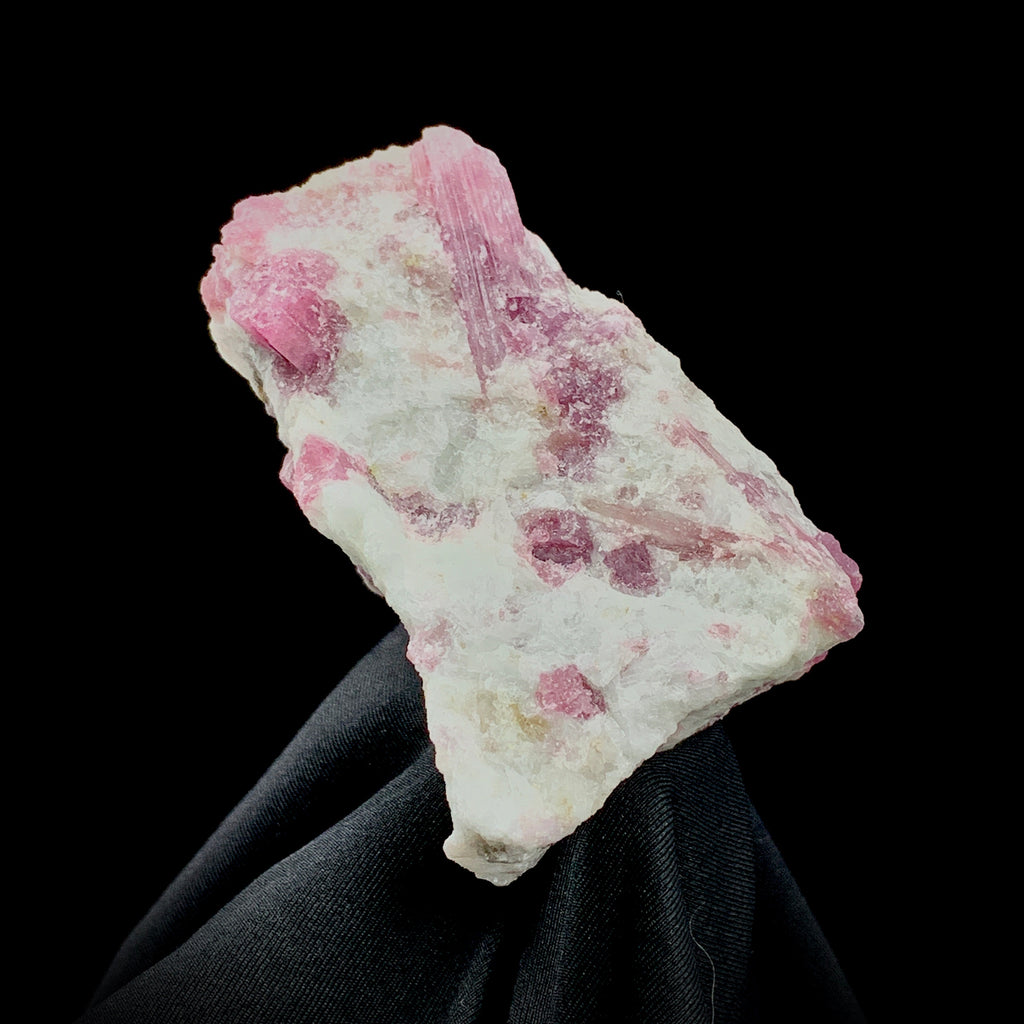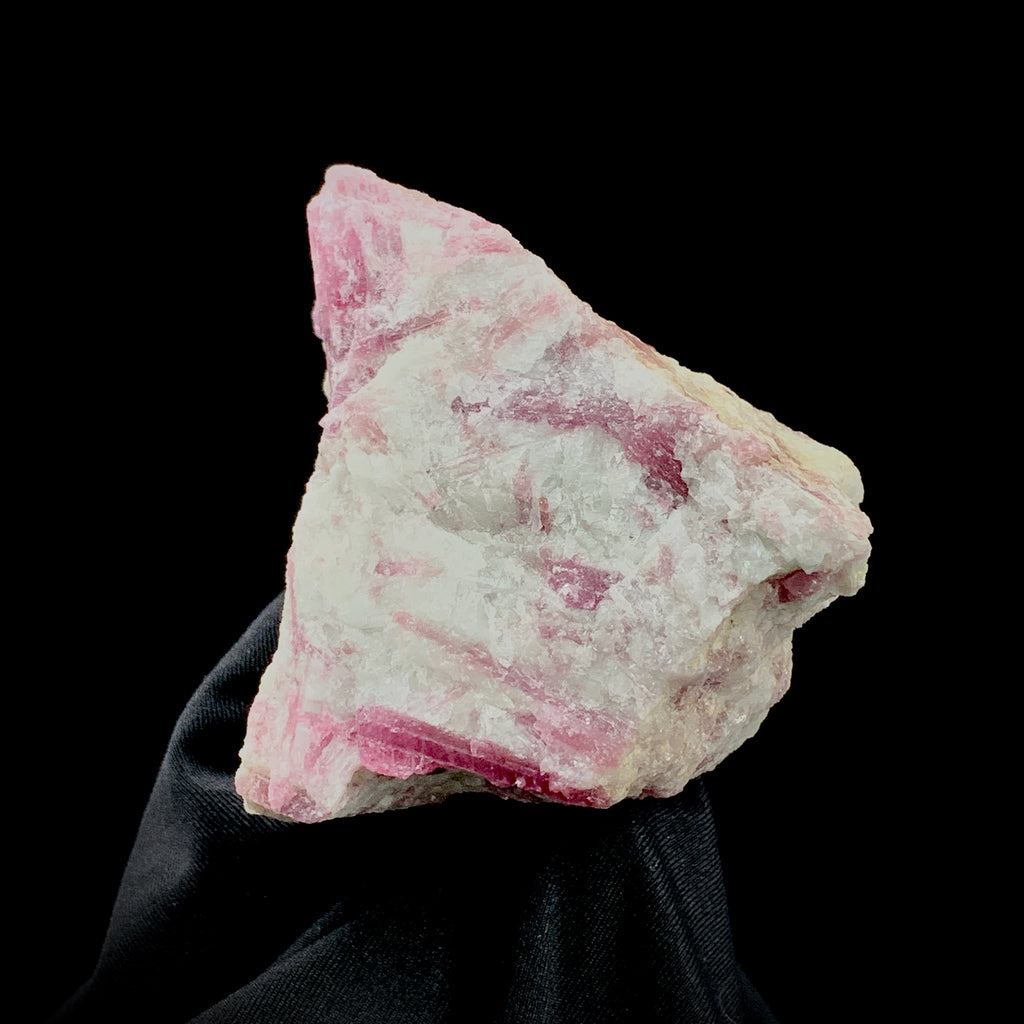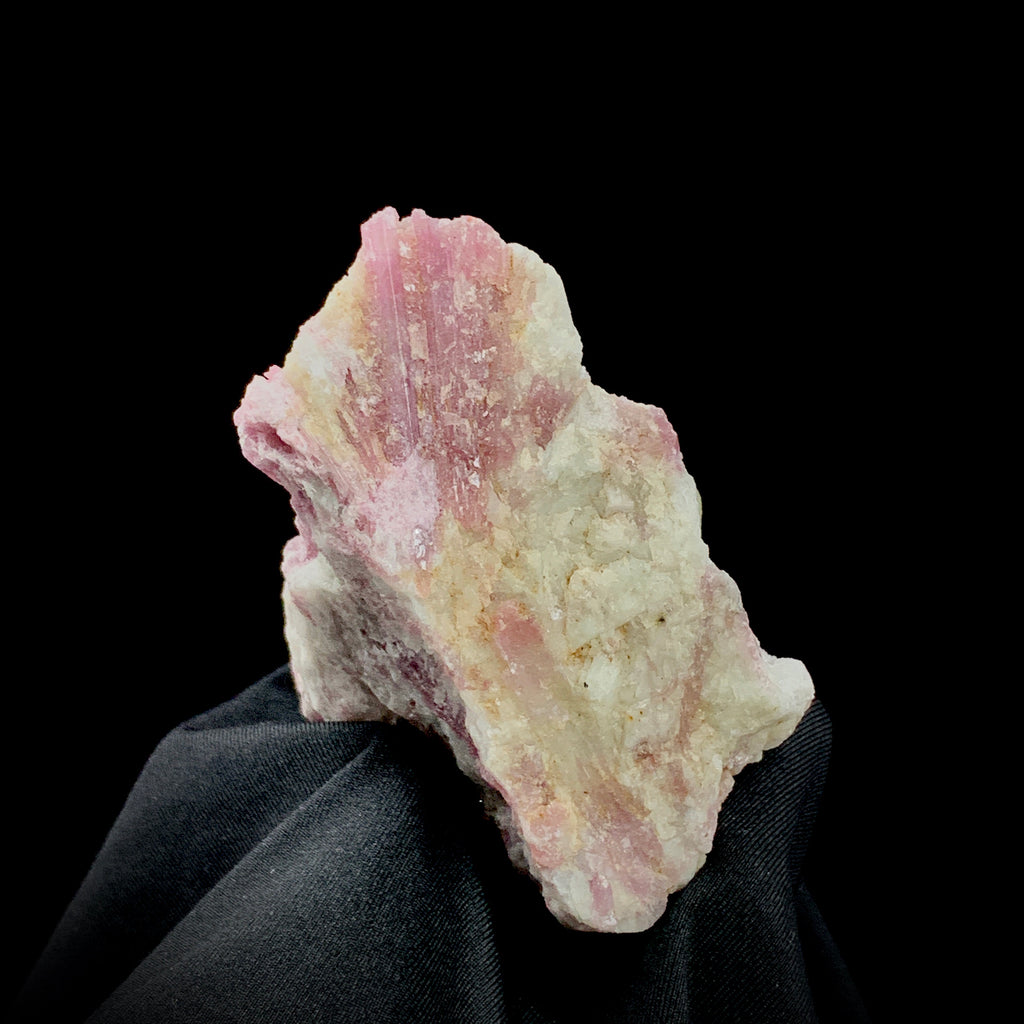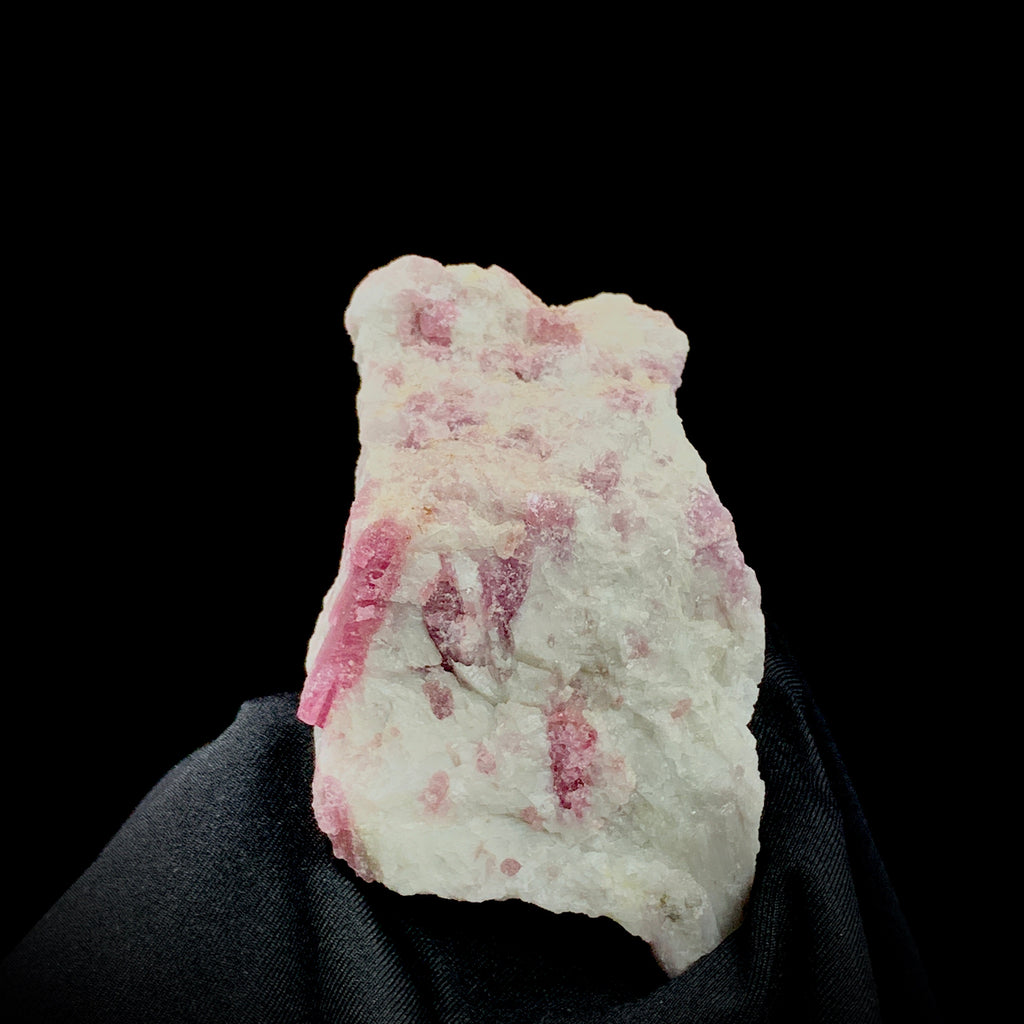 Rubellite in Cleavelandite
Pink Tourmaline that is has especially rich color is also called Rubellite, and the pale blue Cleavelandite matrix really sets out off nicely! 
Rubellite is said to promote emotional balance, deep love, and provide energy and inspiration. Cleavelandite is said to assist with positive changes in life,  and to help release feelings of trauma and abandonment. This combination sounds like a wonderful heart healing combination for those who are ready to move forward and embrace change with grace.  Cleavelandite also usually contains mica and lepidolite, both of which are so helpful in reducing anxiety and bringing feelings of deep peace. 


From Brazil. 
Measures 2.91 x 2.81 x 1.91 inches.  Weighs 290 grams. 
---
Thank you for sharing