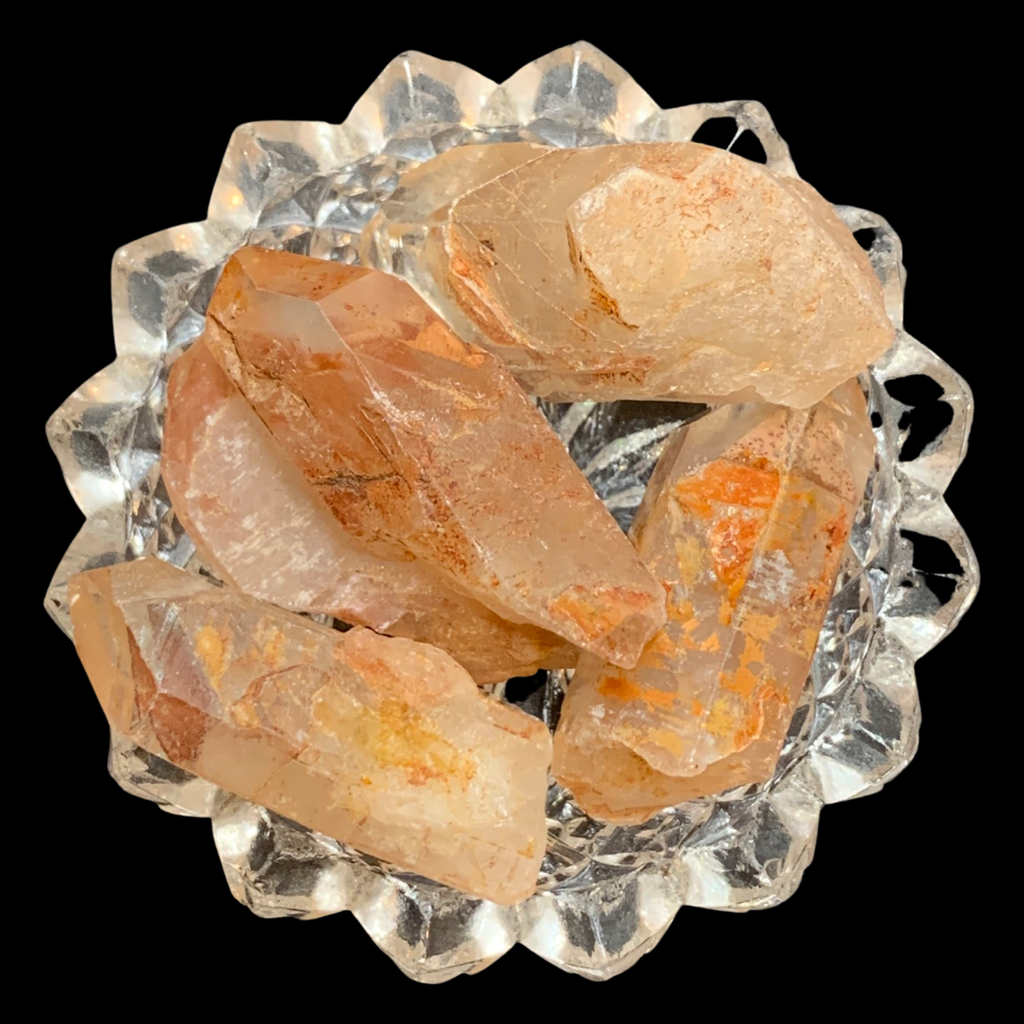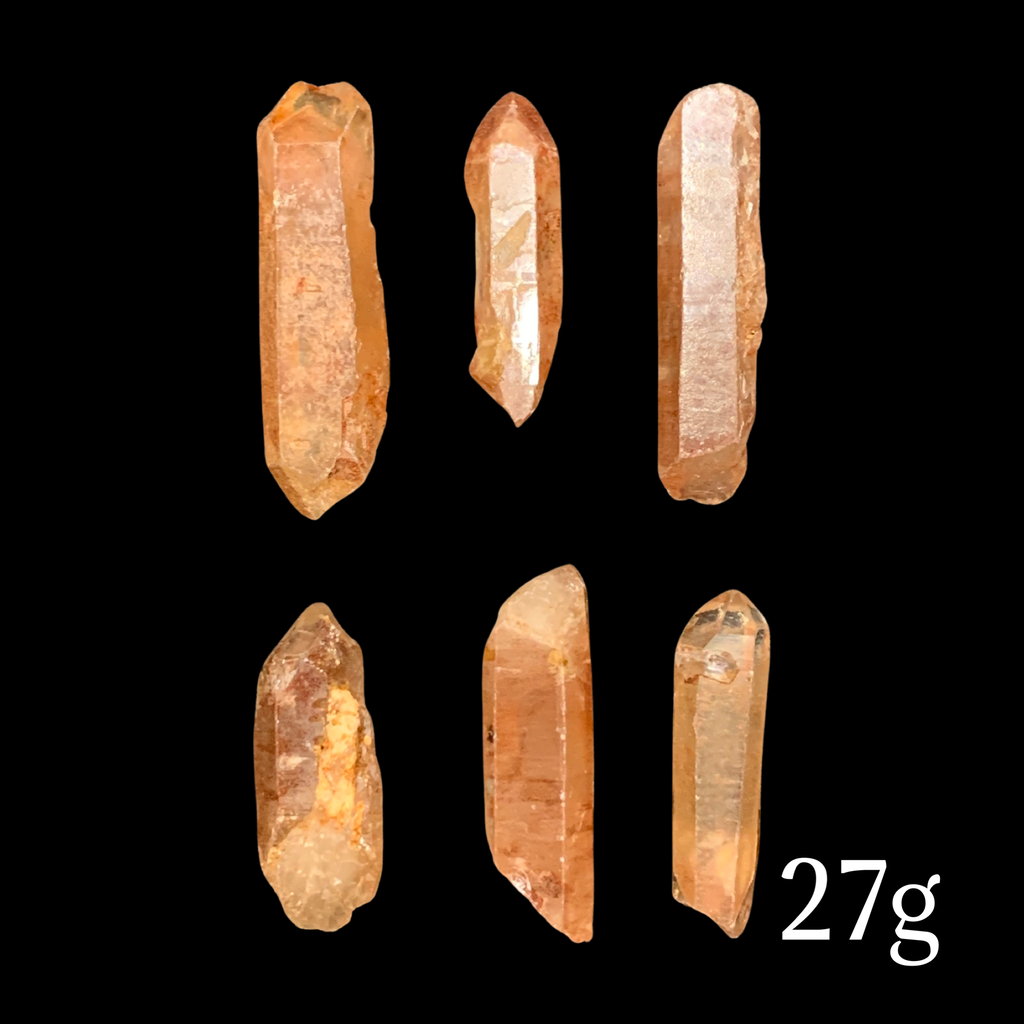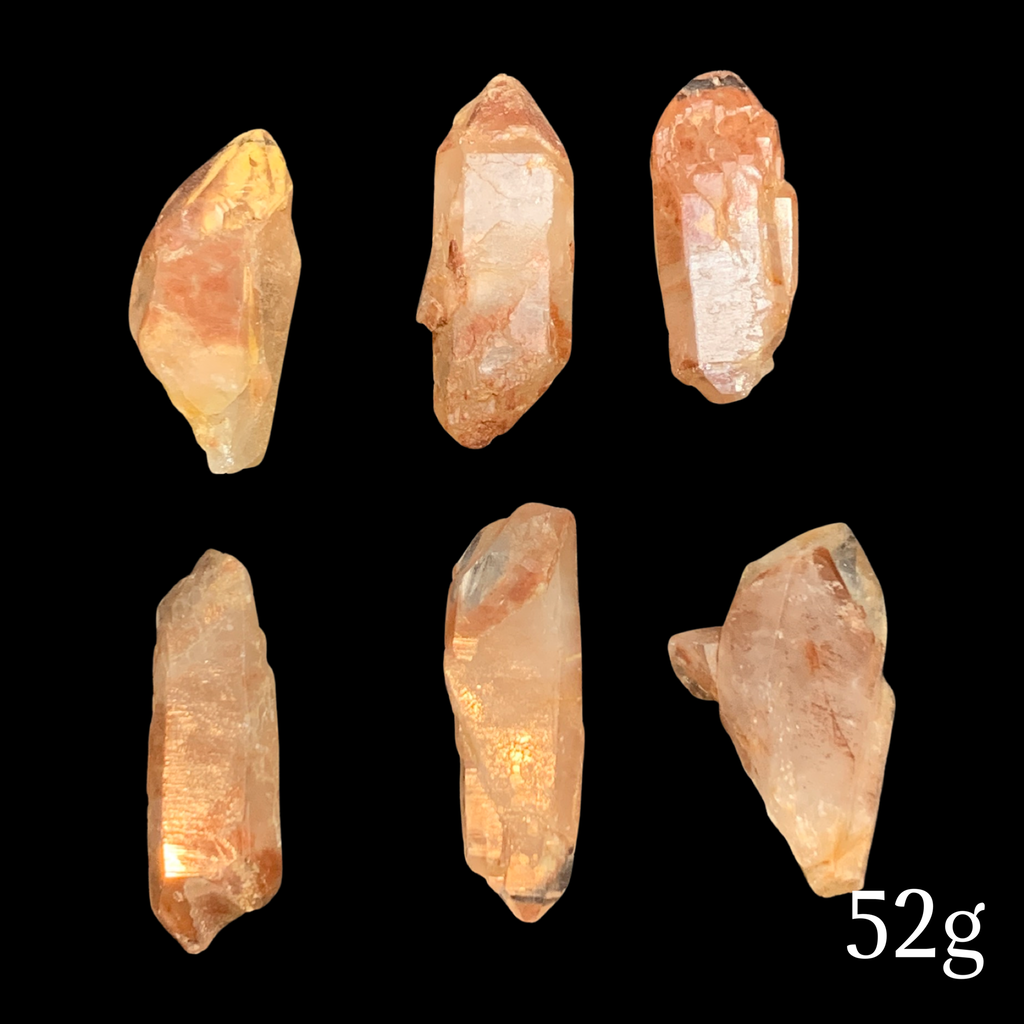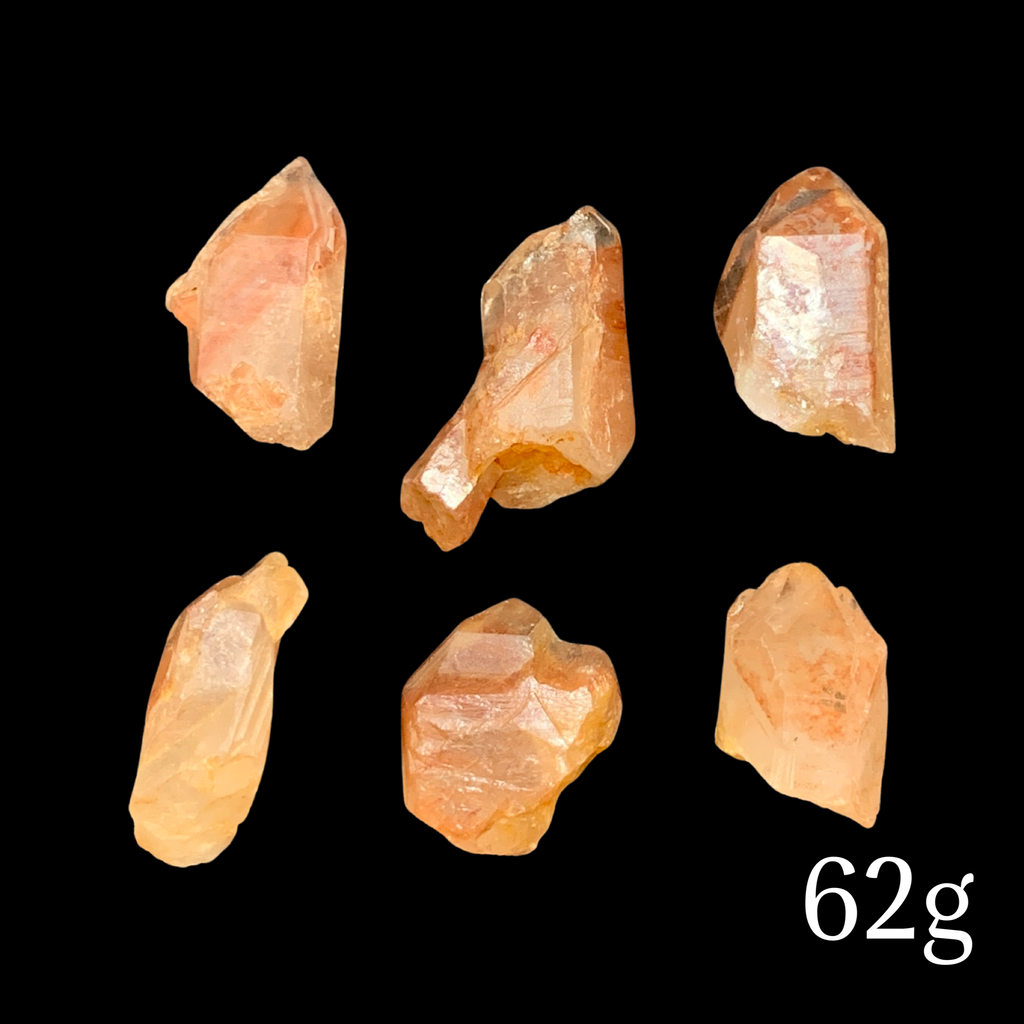 Hematoid Quartz Grid Sets
Also called fire quartz, these sets are the perfect component for a grounding and energizing grid.   This group contains a variety of interesting characteristics--some points have elestial growth, hematite phantoms , a few even have spots of green chlorite. There is a second growth layer on many that is beautitully clear.
These sets are sold by weight, the average length is 1.5". Individual sets are in the photographs. 
From Bahia, Brazil.
---
Thank you for sharing
---
More from this collection