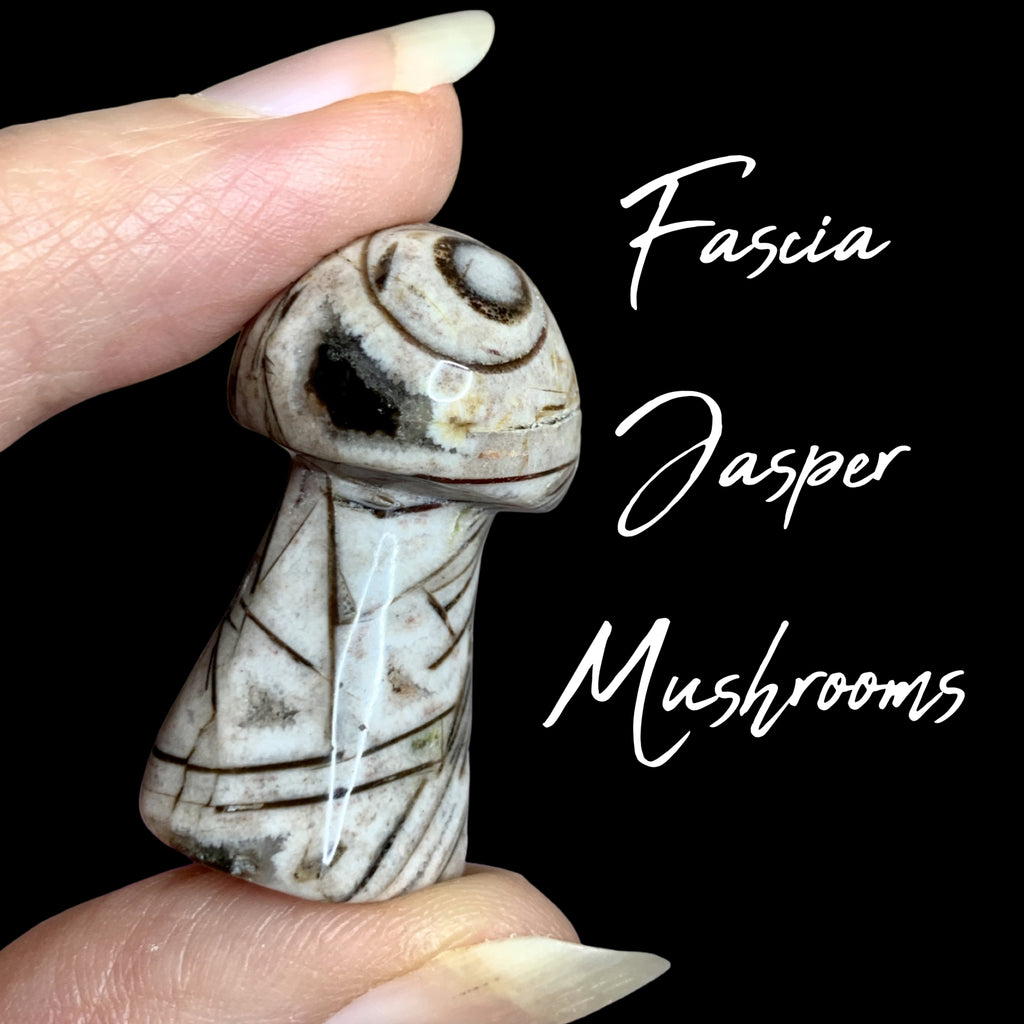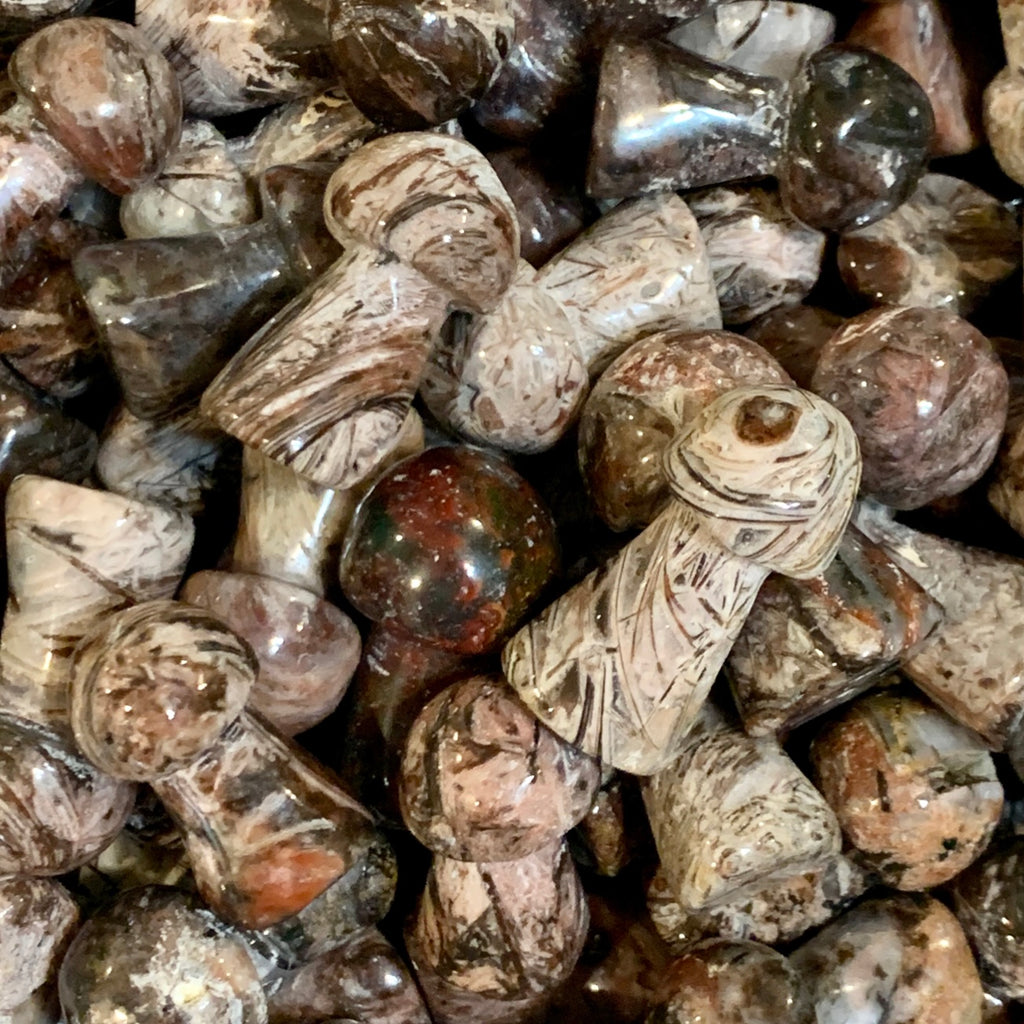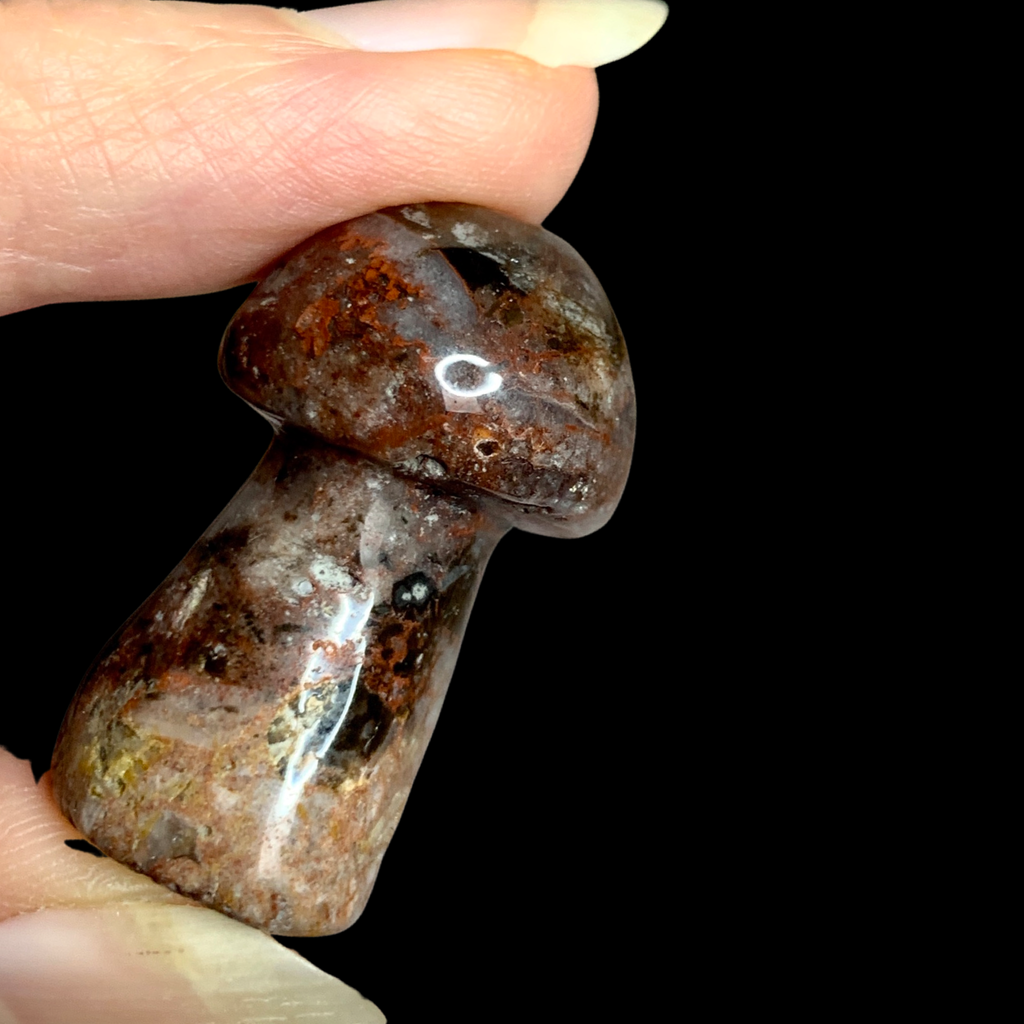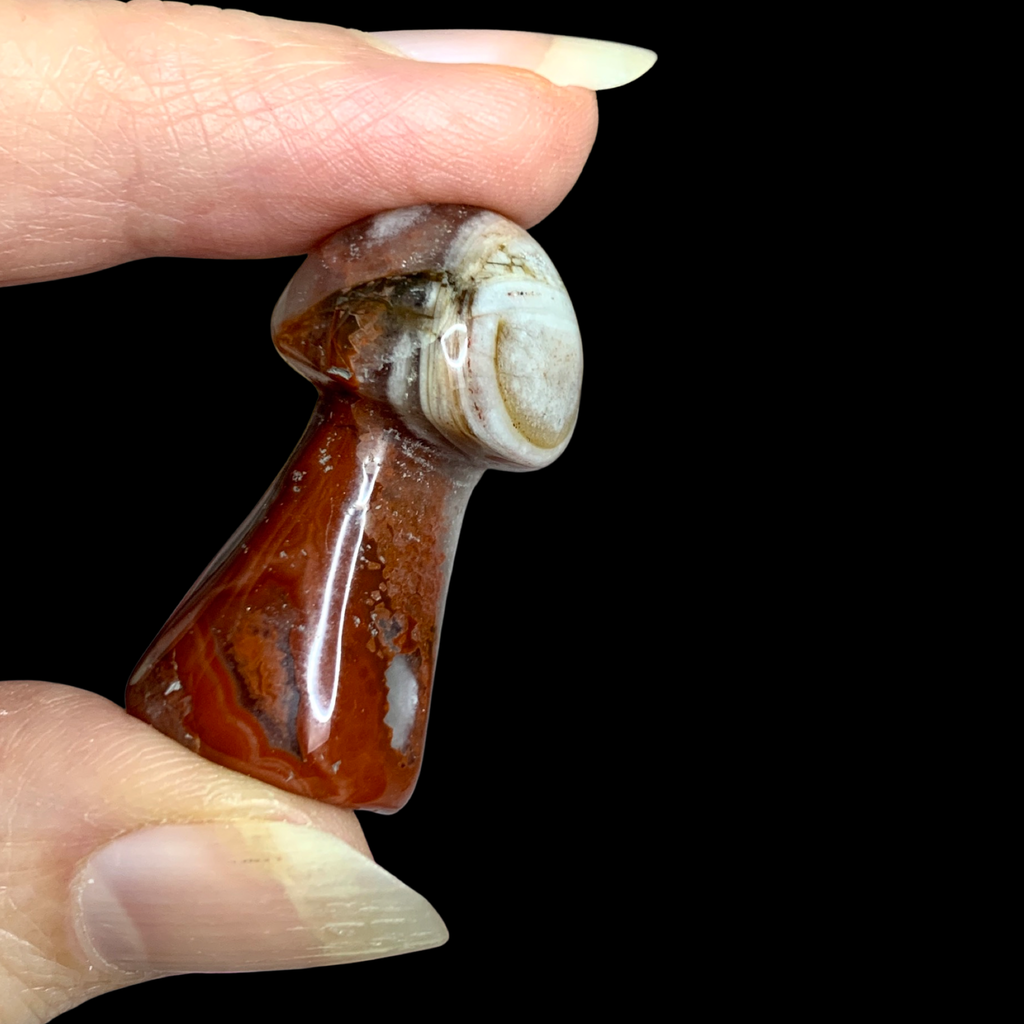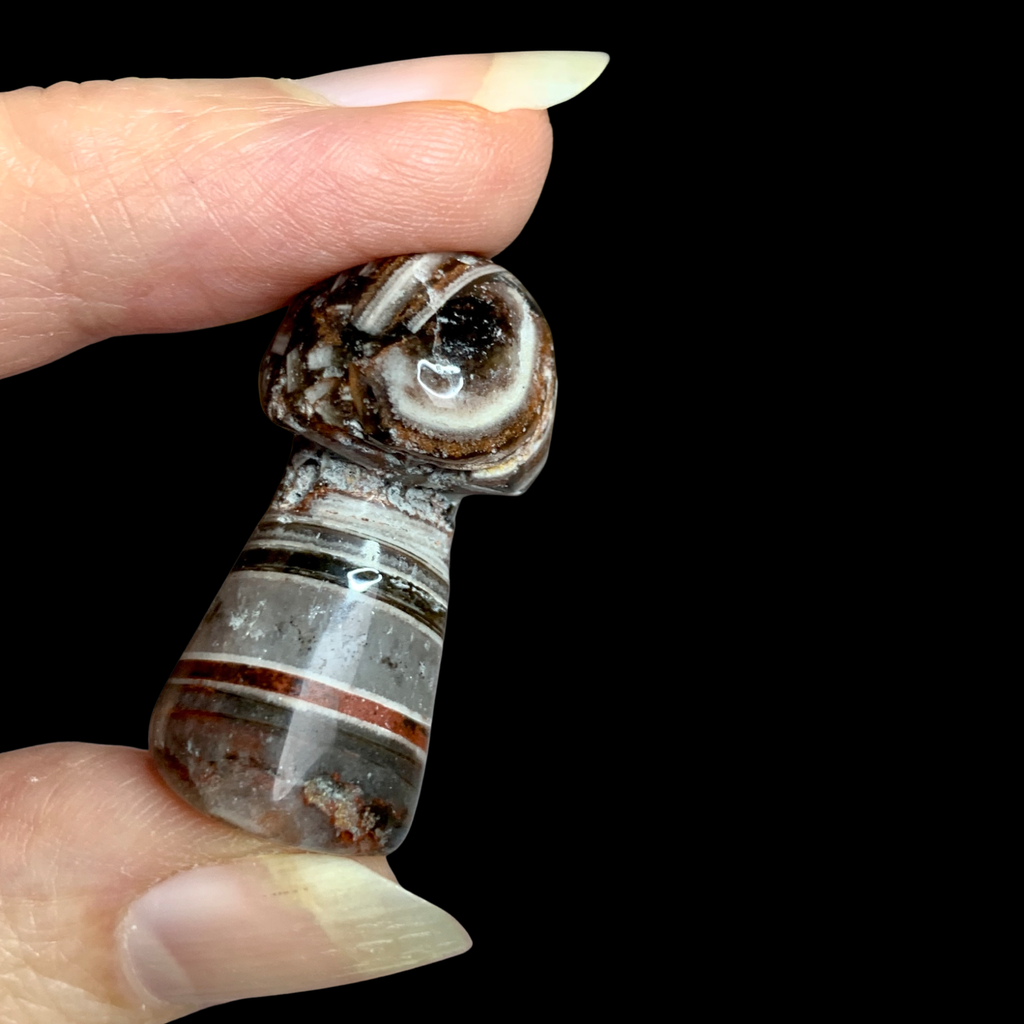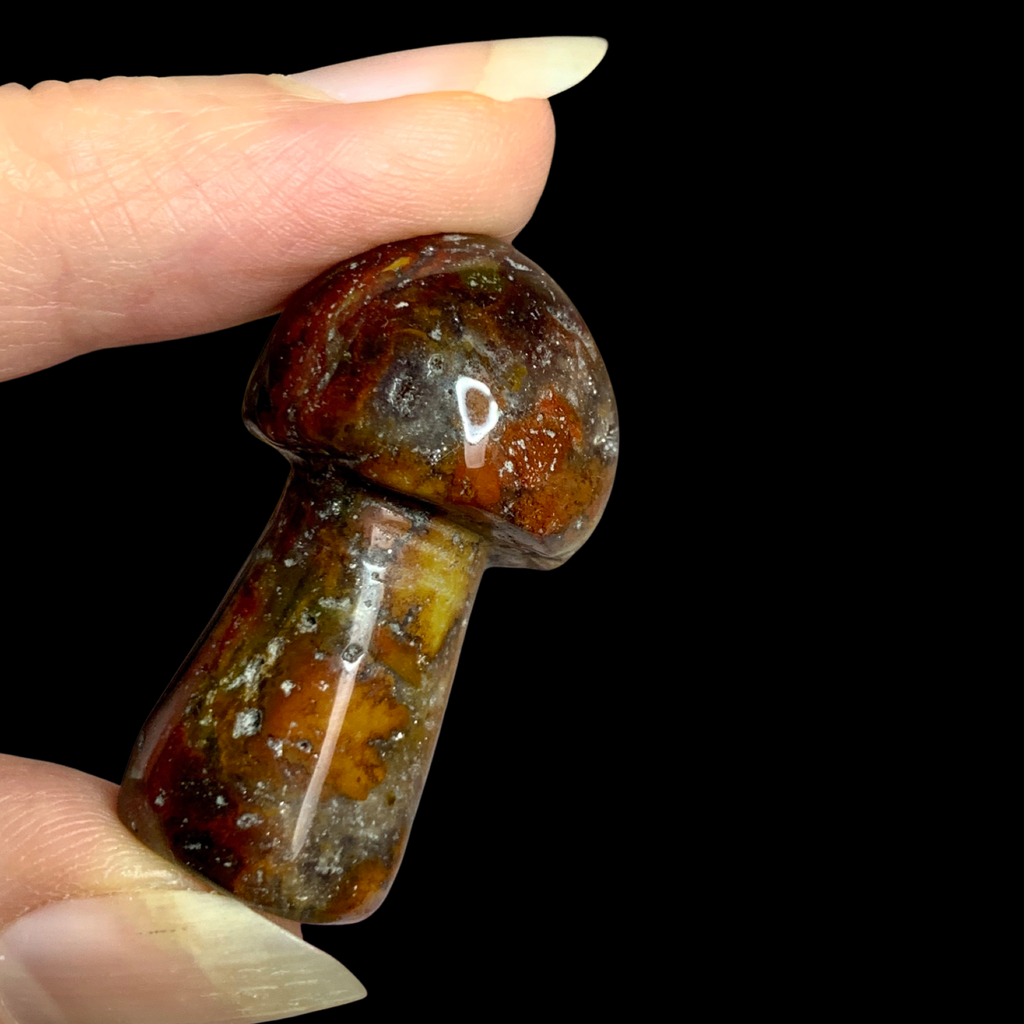 Fascia Jasper Mini Mushrooms
The minis have arrived!  Little mini Fascia Jasper shroomies, perfect for gridding, jewelry, or pocket pieces.  I have been making fairy rings for my skulls, and they love them!  Fascia Jasper is deeply connected to the communication and interconnectivity of the mycelium. Mushrooms are the flowers of the mycelium, and Fascia Jasper assist the flowering of consciousness, so working with the shape of the mushroom, especially in combination with the skull, is a powerful practice.
If you are looking for larger mushroom carvings, there are still some here (more pyramids coming soon), and if you are new to Fascia Jasper, you can learn about it here. 
These have great variety in color and pattern, please see the photographs as a representative. I will choose intuitively for you. They are well carved and all stand perfectly.  
GRID DISCOUNT-

If you would like a grid set of six, put six in your cart and use the code FJMUSHIE at checkout. This will reduce the price to $9 each, giving you a discount of $3 on the set. 


Each mushroom measures approximately 1.3" x .7" and weighs approximately  12-16 grams. 
---
Thank you for sharing
---
More from this collection