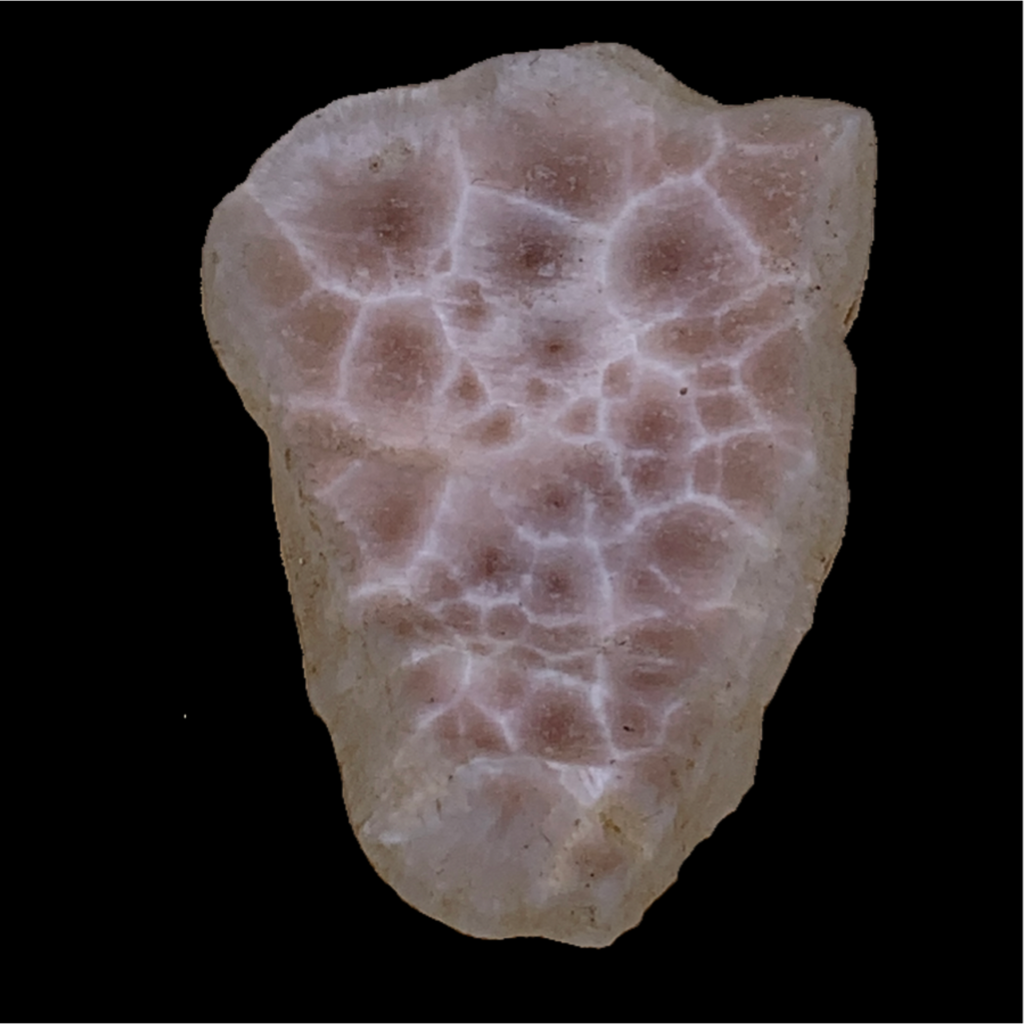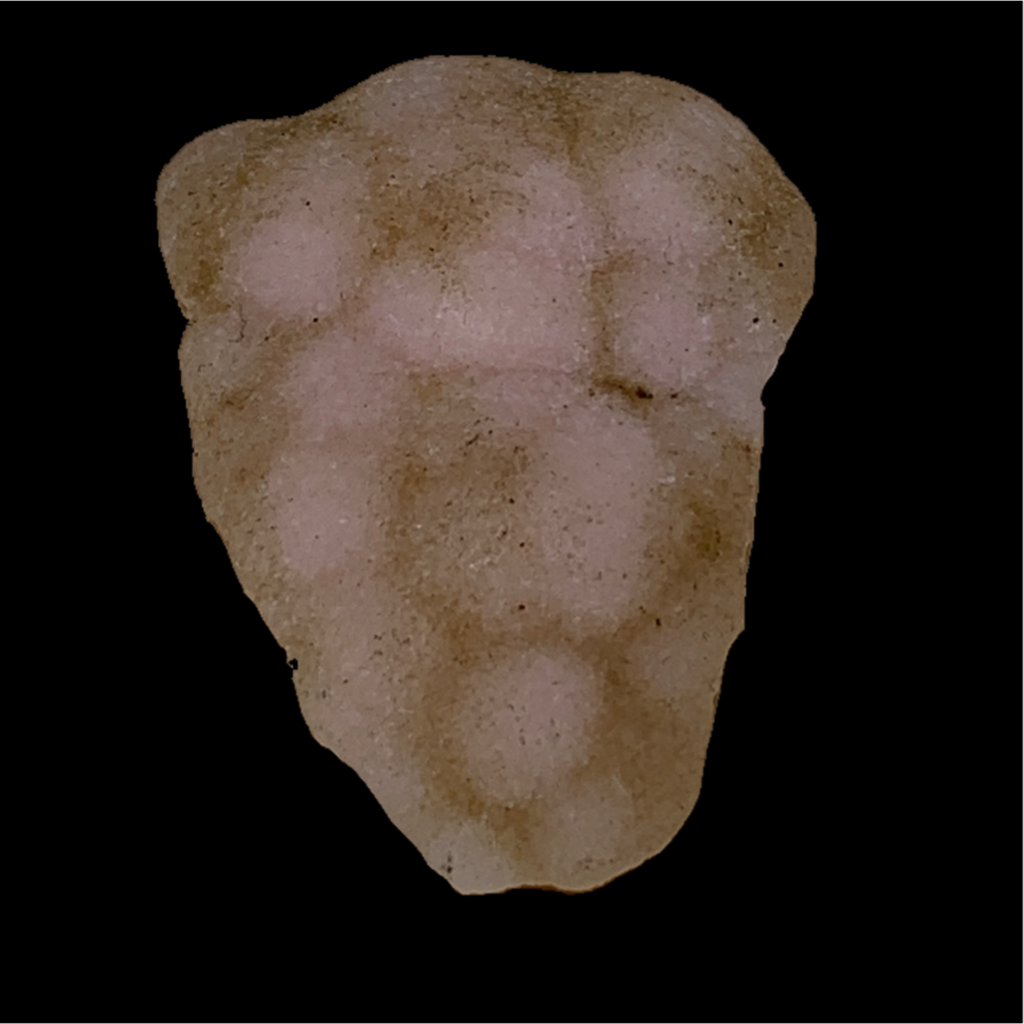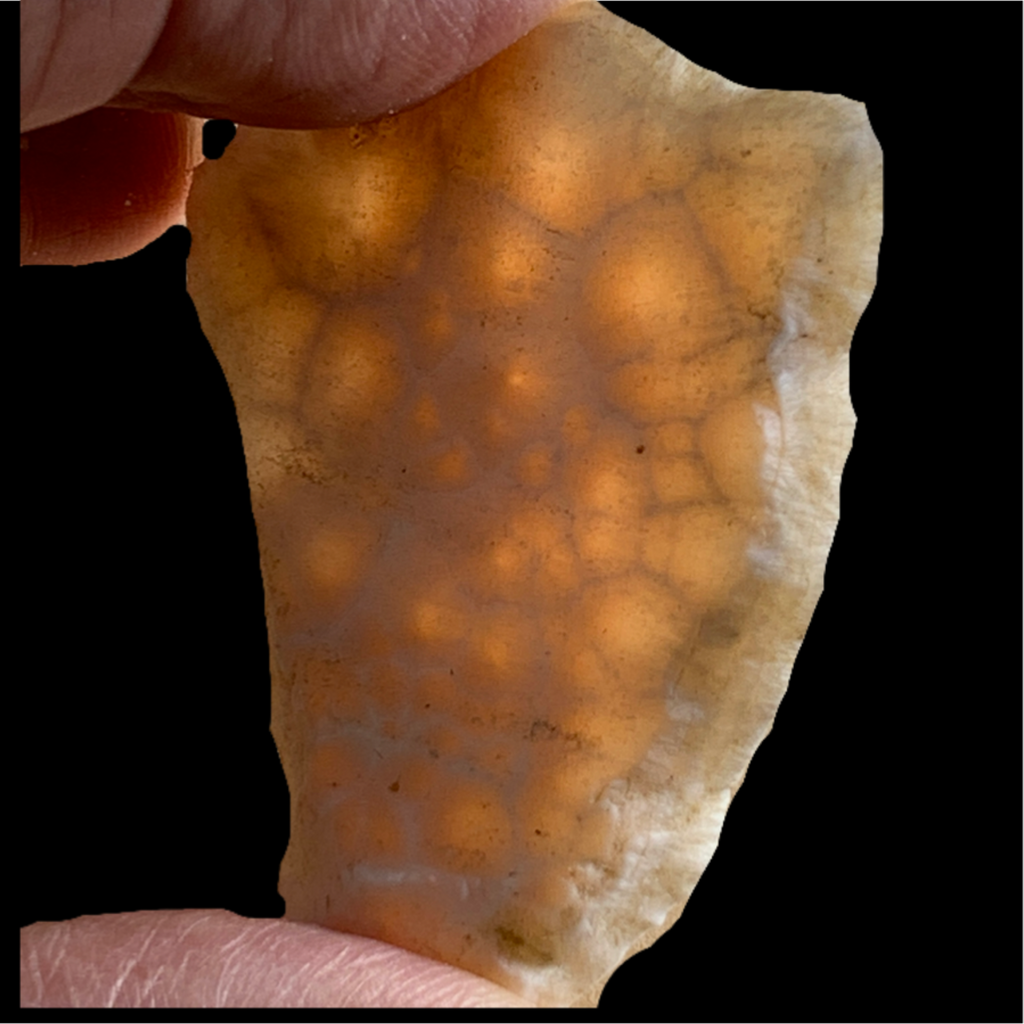 Pink Natrolite
This is a very high vibration new find (2020) from Indonesia.  It is a rare mineral, belonging to the zeolite group. It has been sold as Thompsonite and pink Larimar, but lab testing reveals that it is Natrolite, the highest vibration of all the Zeolite family. 

The energy is quite soft due to the high water content, and said to resonate with all chakras, including the causal chakra and the stellar gateway. 
These are rough pieces, each weighs about 10-14 grams and measures approximately 1 x 1.5 x .3 inches.   Price is per piece, I will choose intuitively for you. 
---
Thank you for sharing