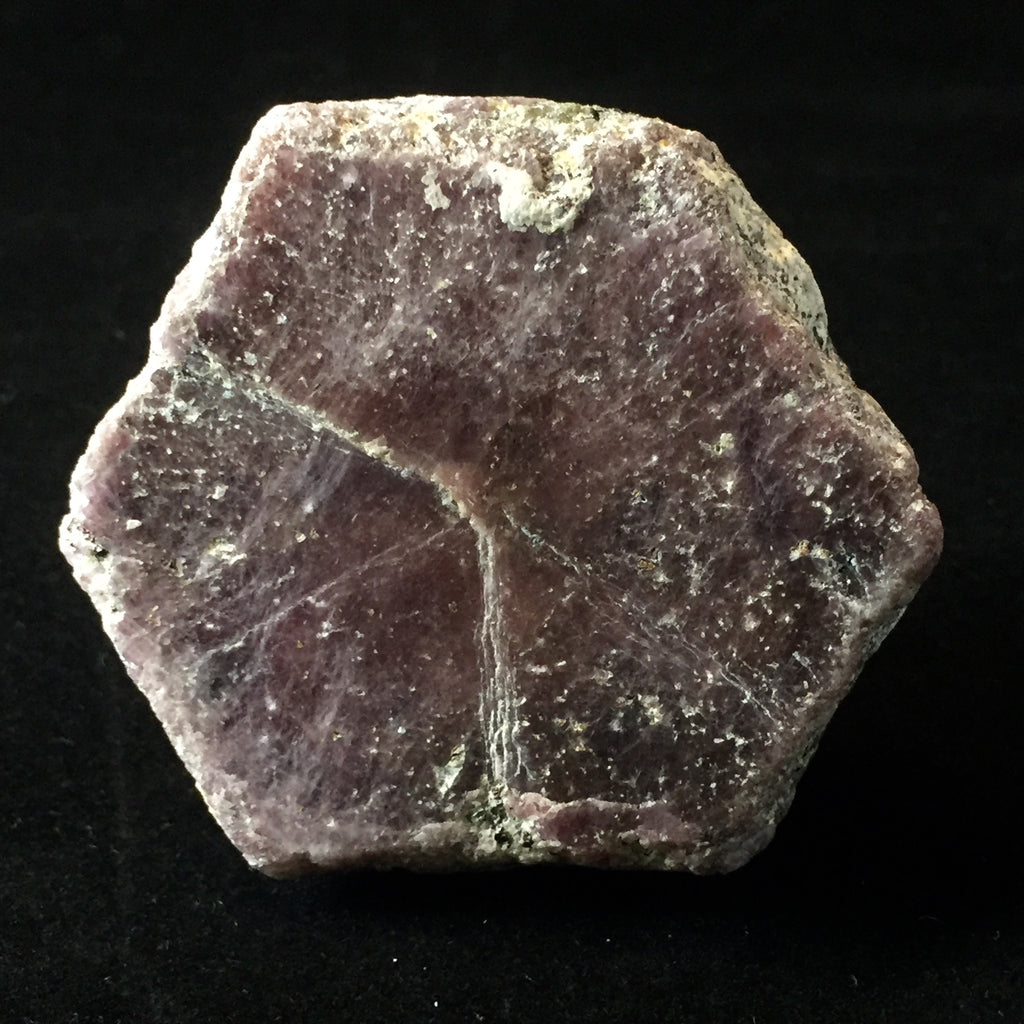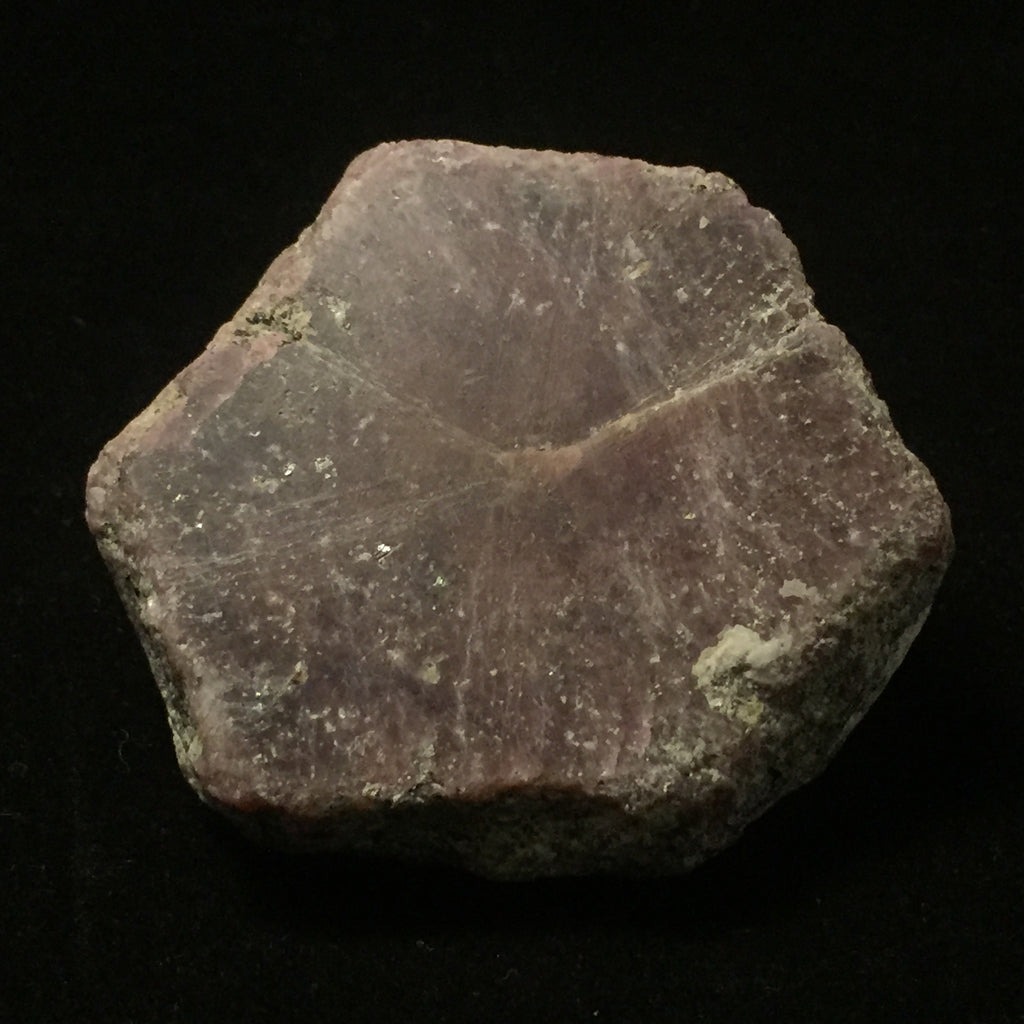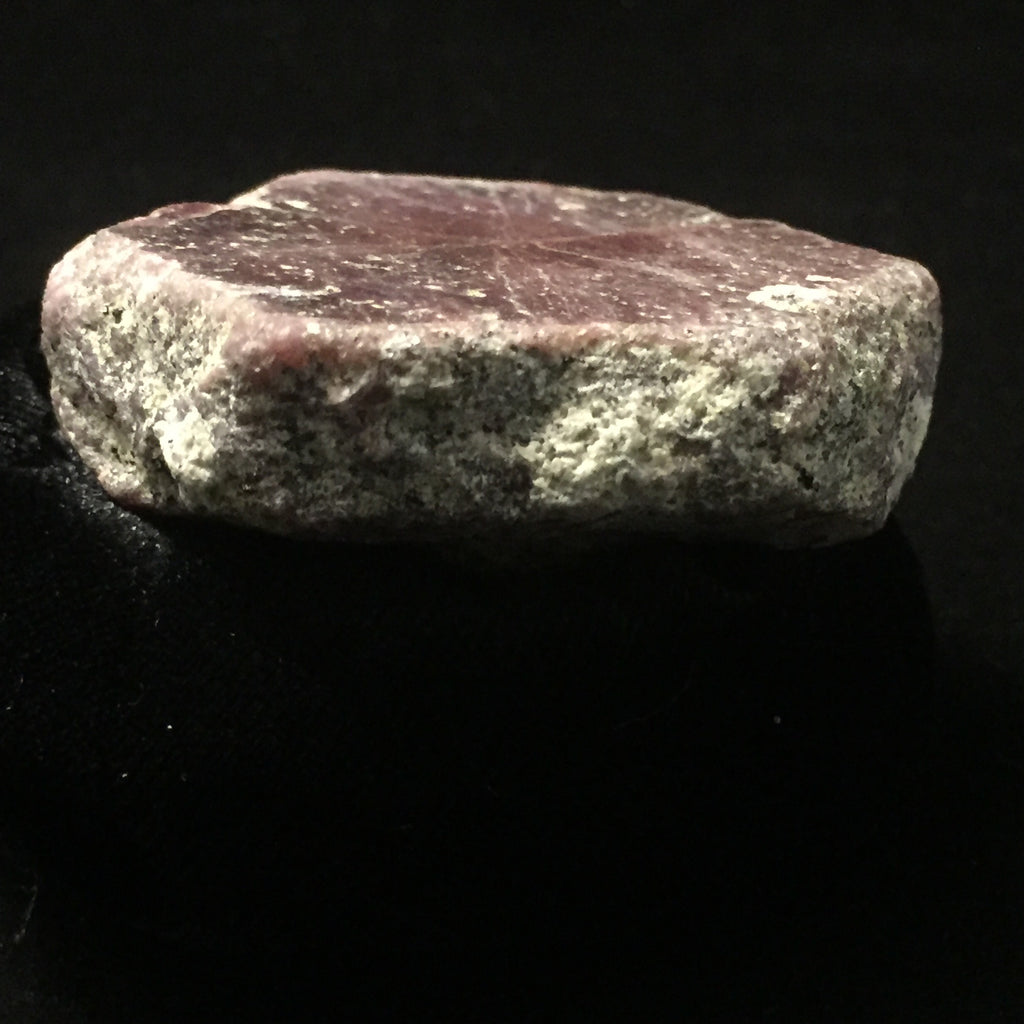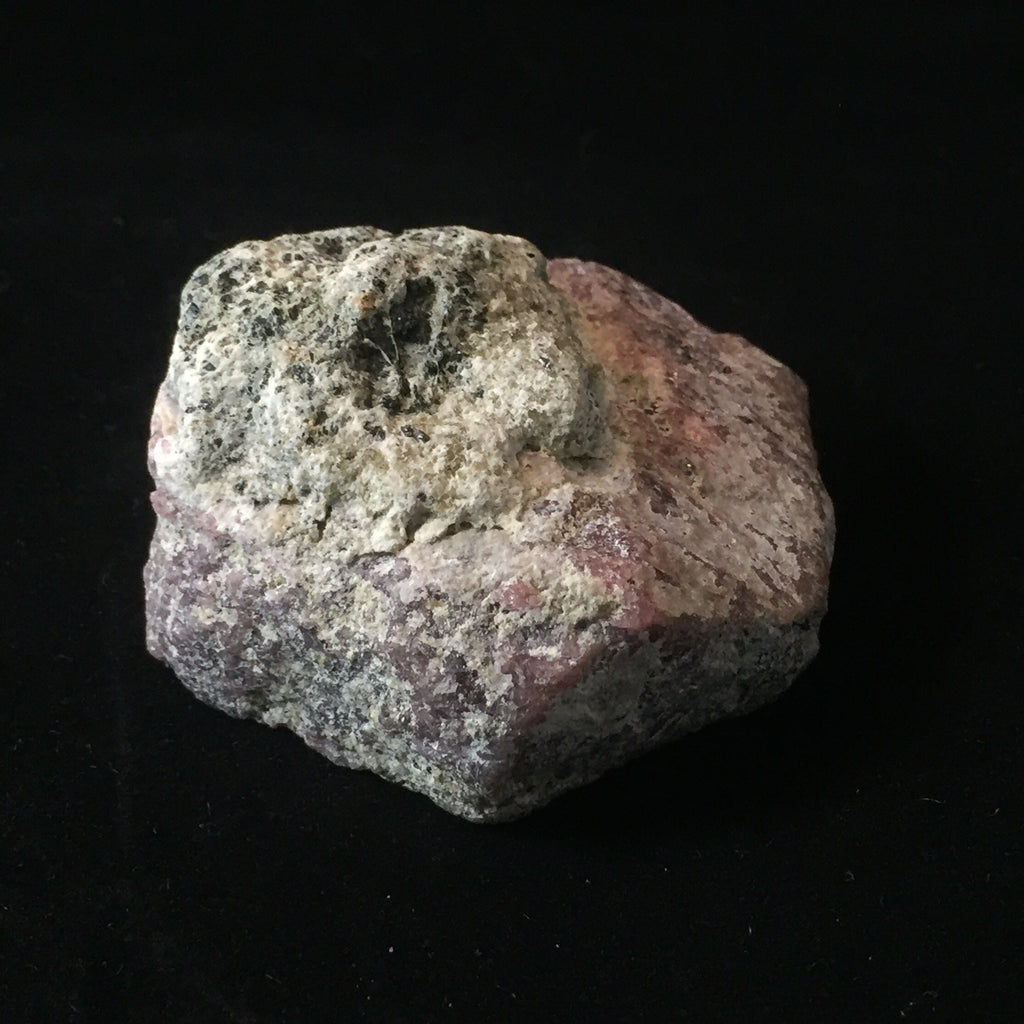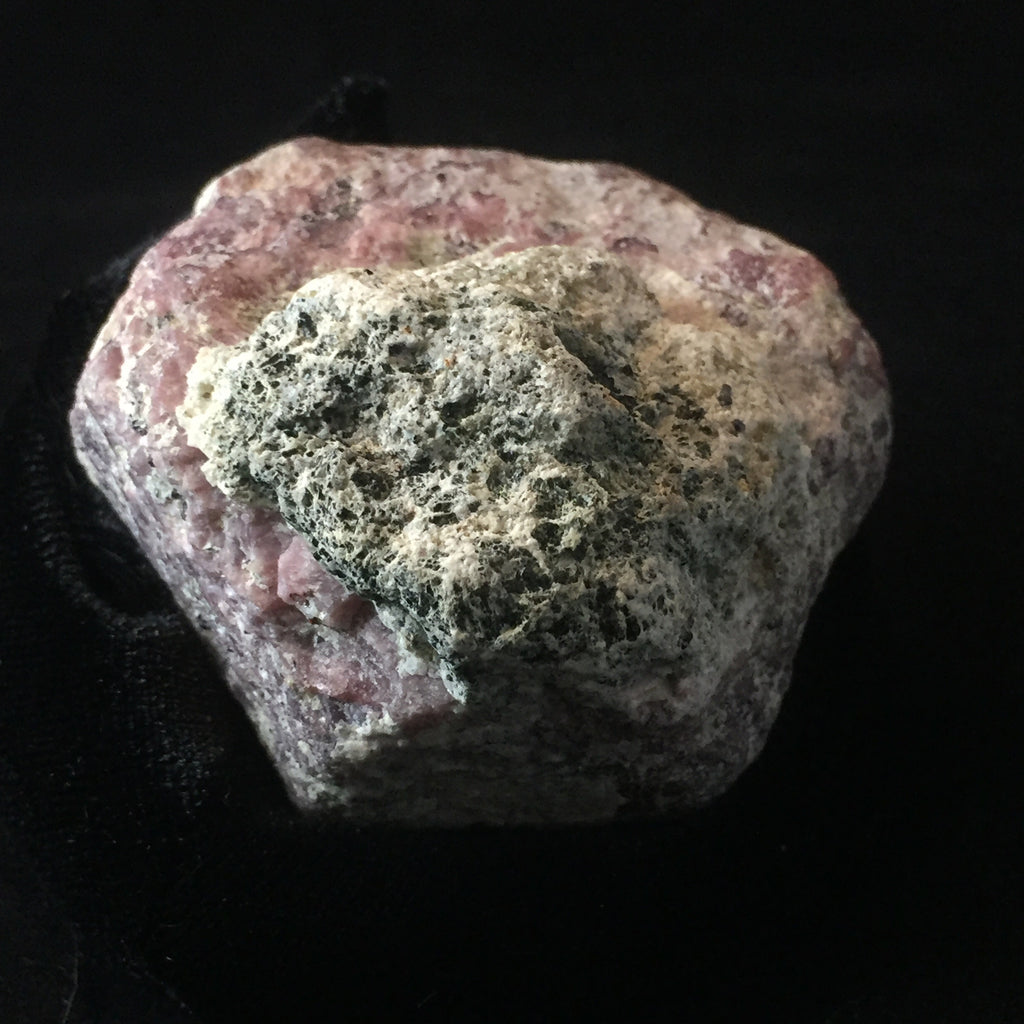 Huge North Carolina Ruby-Collector Specimen
This is a natural North Carolina Ruby that I purchased directly from the person who mined it. It is almost 2 1/2 inches across at its widest point and covered in gold sparkles.  The face has very interesting markings, though not a traditional record keeper style. The markings are more in a pattern of the rays of a star ruby.  The matrix appears to be Smaragdite, and it is actually quite rare to find a North Carolina ruby in the matrix, since most deposits in that location are alluvial.   It is gorgeous and BIG and fits so nicely in the palm of the hand!  There is a small amount of matrix on the back, just enough to make it sit nicely for display.  The vast majority of the weight is in the ruby. Under 10x magnification I see tiny dark red gemmy inclusions. I am not sure what they are, they look like tiny garnets, which might explain the gold sparkle since garnets and gold are often found together. 
Ruby is a stone that symbolizes sensuality, passion, abundance, manifestation and retention of wealth. Smaragdite is said to open and cleans all the chakras, and to be especially beneficial to the heart chakra to release blockages. In this combination it tempers the energy of the ruby, making the "hot" qualities of the ruby easier to assimilate.
Weighs 172 grams (860 carats). Measures 2.42 x 2.14 x 1.21 inches.
---
Thank you for sharing