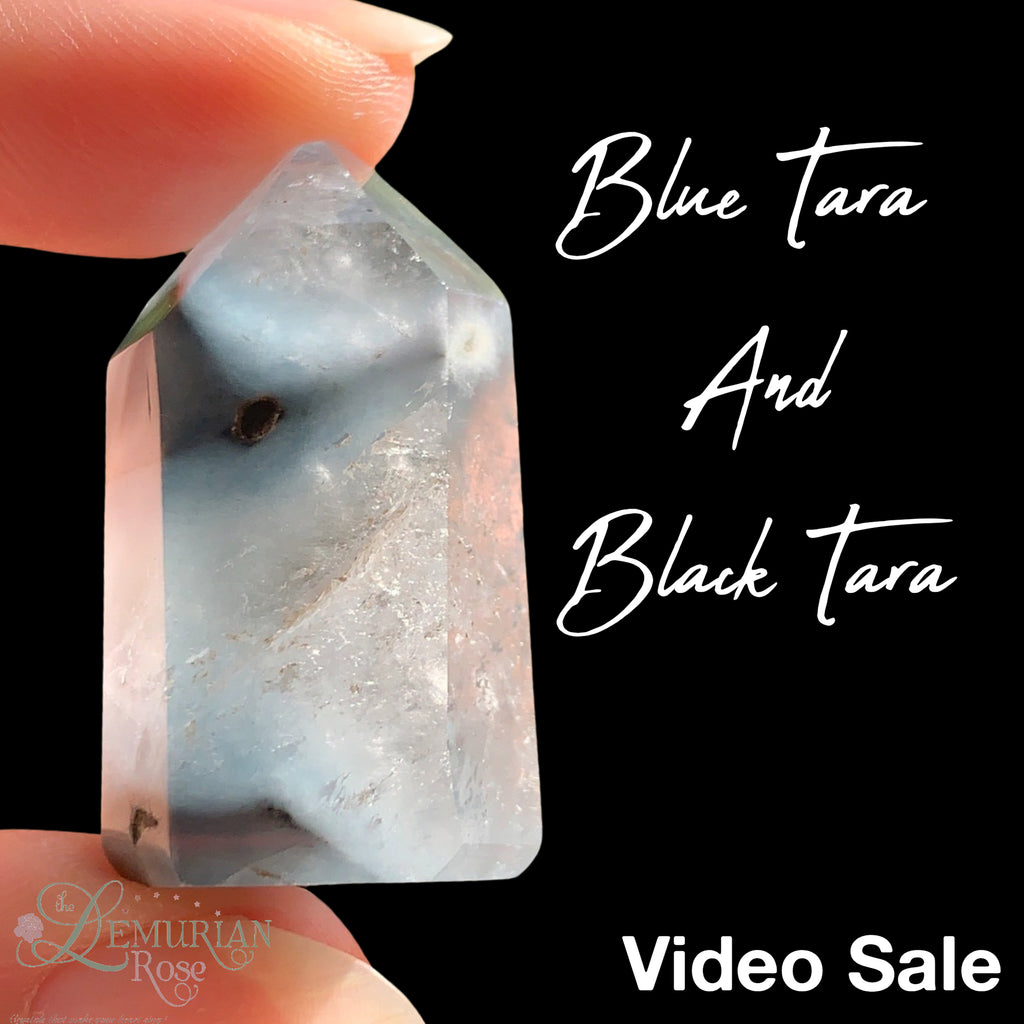 Polished Blue Tara and Black Tara
Gorgeous Blue Tara and Black Tara semi polished towers from Itacambira, Minas Gerais, Brazil. The blog on these beautiful crystals has been recently updated to include new lab results for the Blue Tara and the Black Tara from this new location, as well as the energy profile of Black Tara.  Metaphysical properties are continuing to unfold, and If you have any observations you would like to share please feel free to comment on the blog or message me.  We are all learning as we go! 
This item is part of a collection that can be seen in detail on the video.
Click the dropdown menu to easily check availability.

Wondering how a Video Sale works?

 Check out this 11 minute video: 

How to Purchase from a Video Sale

If you prefer to read,

you will find the same info plus some pro tips here : 

Navigation Tips
---
Thank you for sharing
---
More from this collection