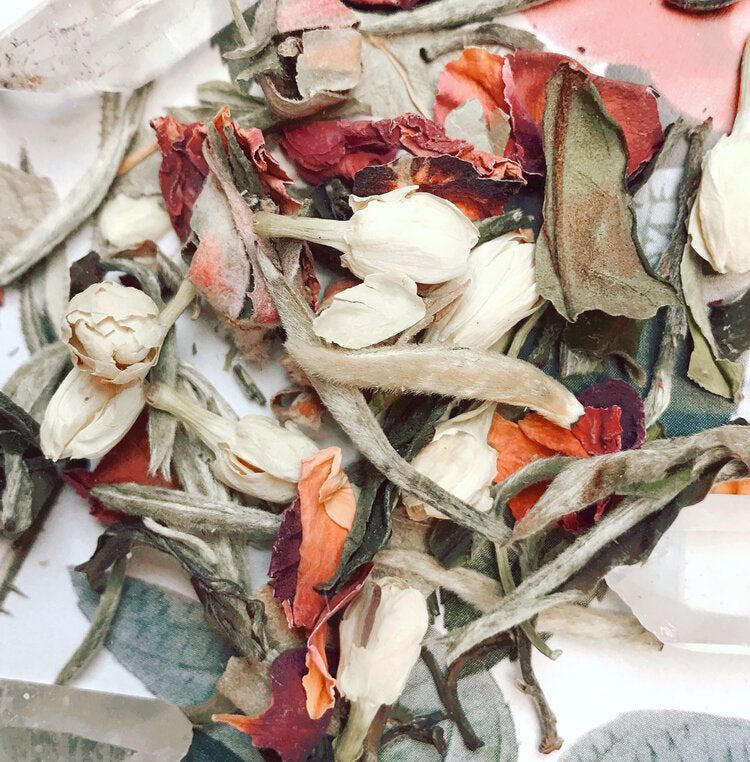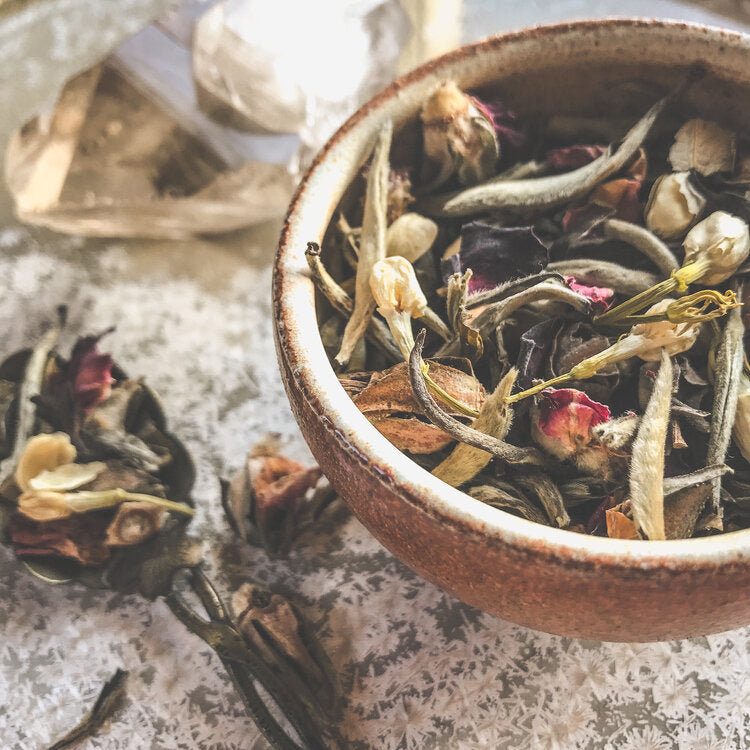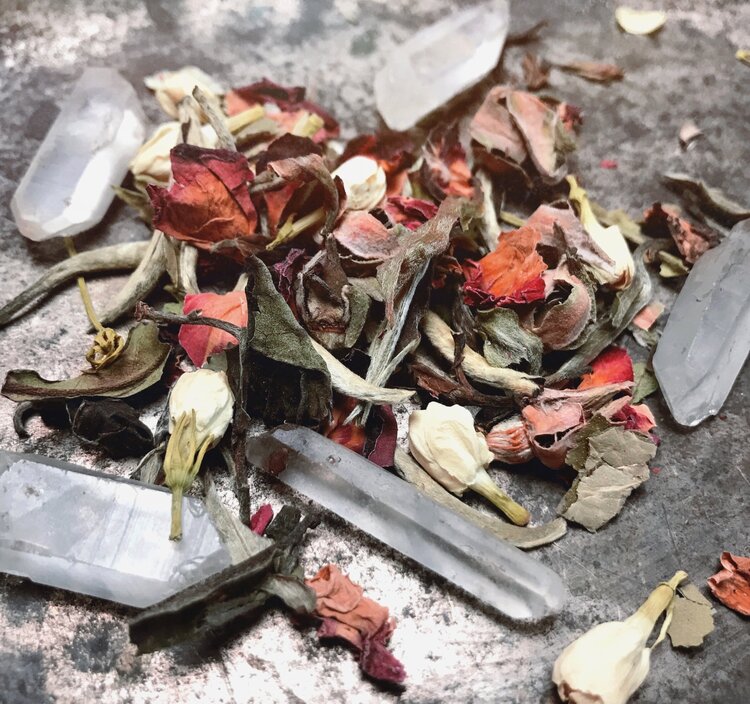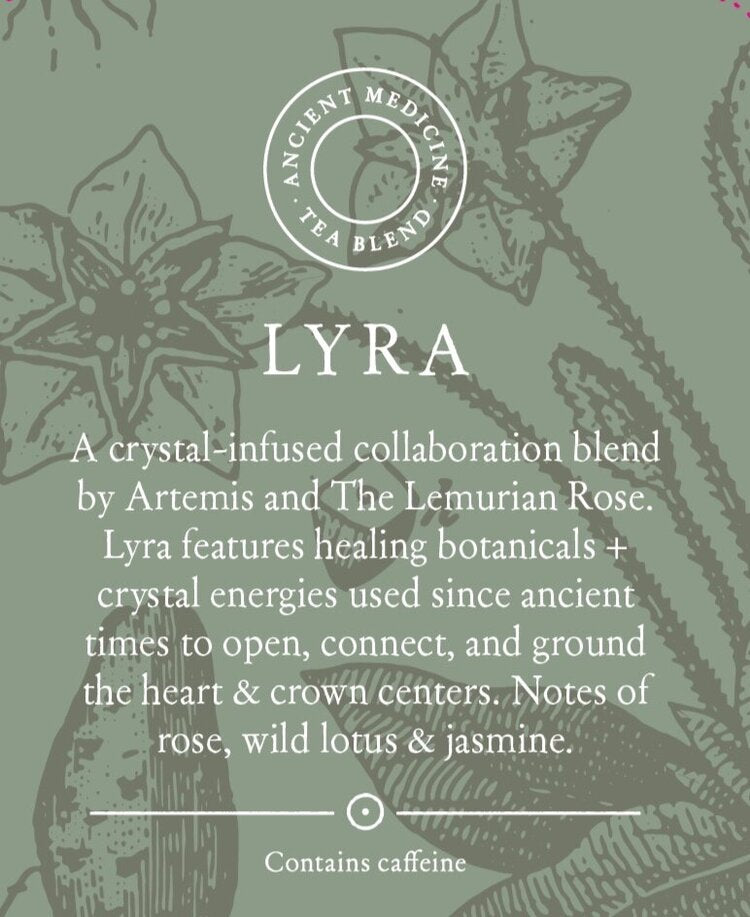 Lyra - Crystal Meditation Tonic
Ancient Medicine Tea Blend
open   integrate   expand
Lyra is an extraordinary collaboration project between The Lemurian Rose and Artemis Teas, featuring healing botanicals + crystal energies that have been used since ancient times to open, connect, and ground the heart center and crown (spirit). This tea has been "midwifed" in that it has been taken through careful stages of cleansing and energetic charging. Lyra has been bathed in the light of the Full Pink Moon, and charged with specially curated Scarlet Temple lemurian crystals, a rare, singing "Ancient" lemurian crystal, and reiki energy.
Lemurian crystals are used in healing and meditation to open the heart and crown centers, and attune the channel that connects our chakras. In crystal vibrational medicine, lemurians are used to draw up healing Earth energy and bring down higher, subtle energies through the crown to connect and integrate in the heart center (Hall). This process helps clear blockages in the chakras and meridians, and promotes a sense of profound connection between ourselves, others, and the natural world. Lemurian crystals are revered for their ability to help awaken, expand, and integrate a higher level of consciousness.
Lyra features an exquisite White Hair Silver Needle tea produced in Fujian Province, China. Silver Needles are one of the most sought after teas in the world because they are so rare. These top buds of the Yin Zhen cultivar are plucked while they still have their silvery white down, which is only for 2-3 days out of the entire year. These sweet, delicate buds are blended with lotus leaf, rose, and jasmine—sacred botanicals that have long been used to nurture the heart and spirit, and promote an expanded awareness.
The tea brews a pale gold liquor with soft, sweet aromas of gardenia, rose, jasmine and marigold honey, rounded by delicate, savory notes of toasted mousse. 
Lyra is crafted to be a quintessential meditation tea, perfect for silence, stillness, healing the emotional heart, and promoting a deeper sense of connection and well being. 
From 17g.   Contains caffeine
If you would like larger quantities or a (beautiful) glass tea canister please order directly from Artemis Teas.
---
Thank you for sharing
---
More from this collection