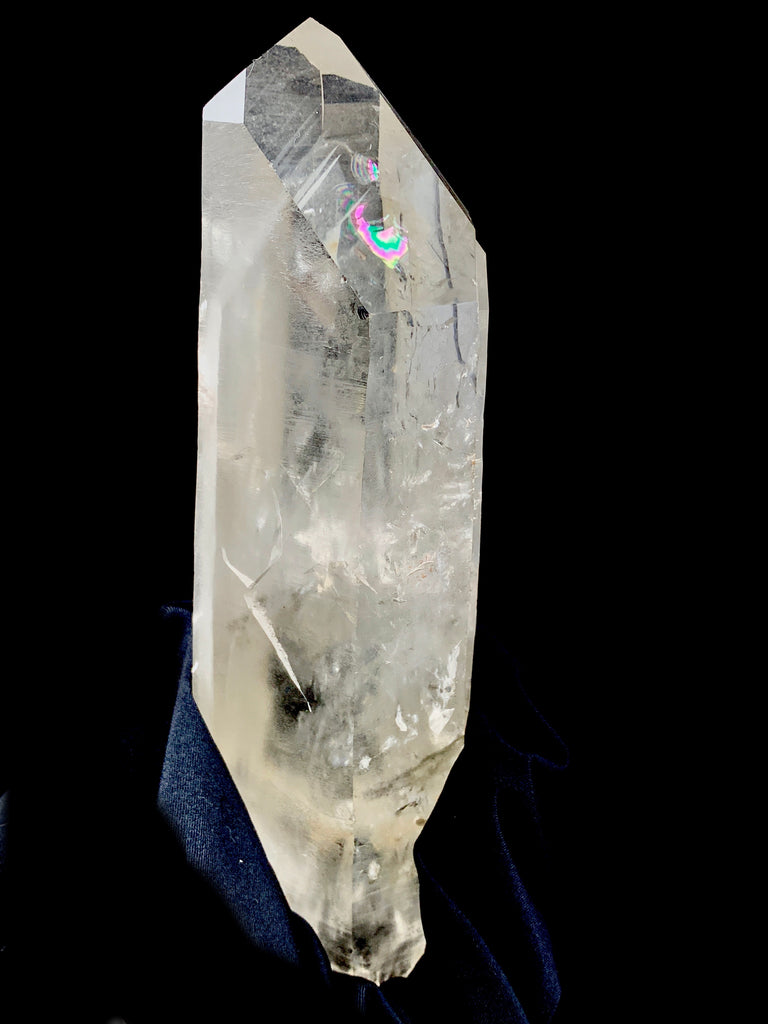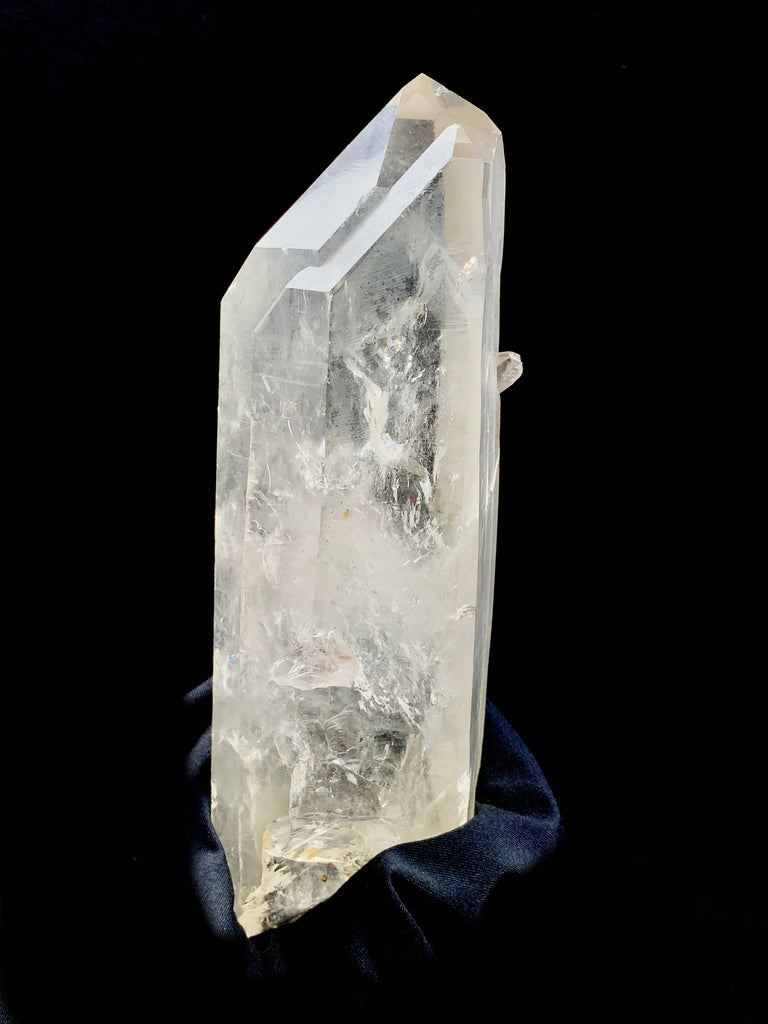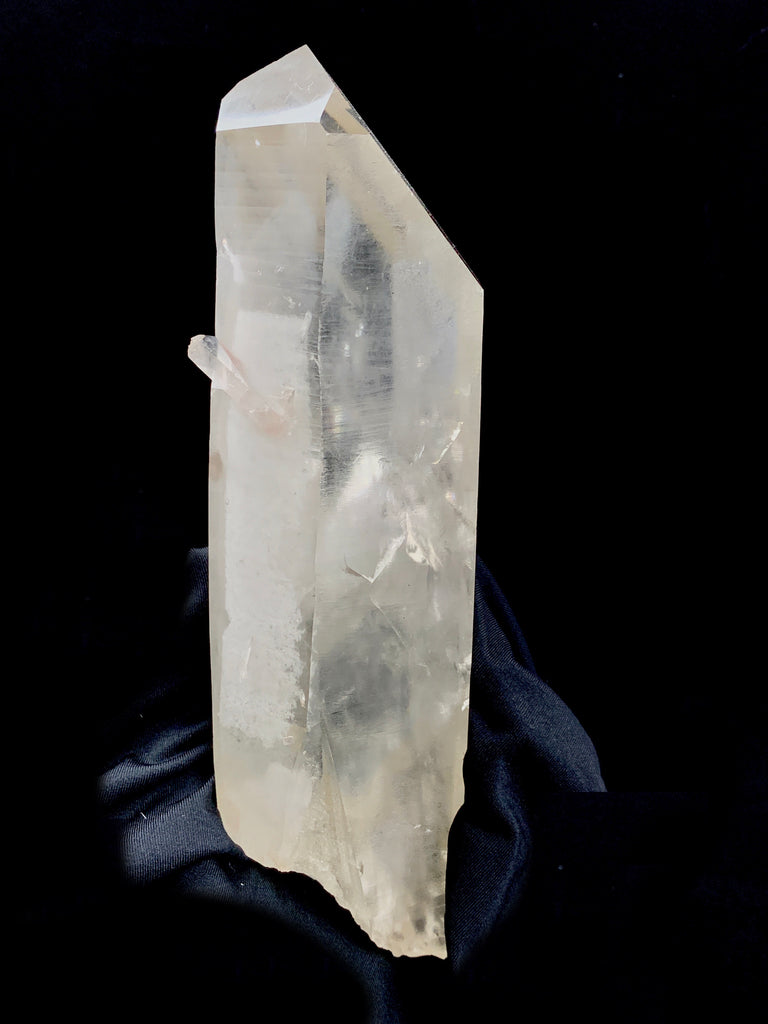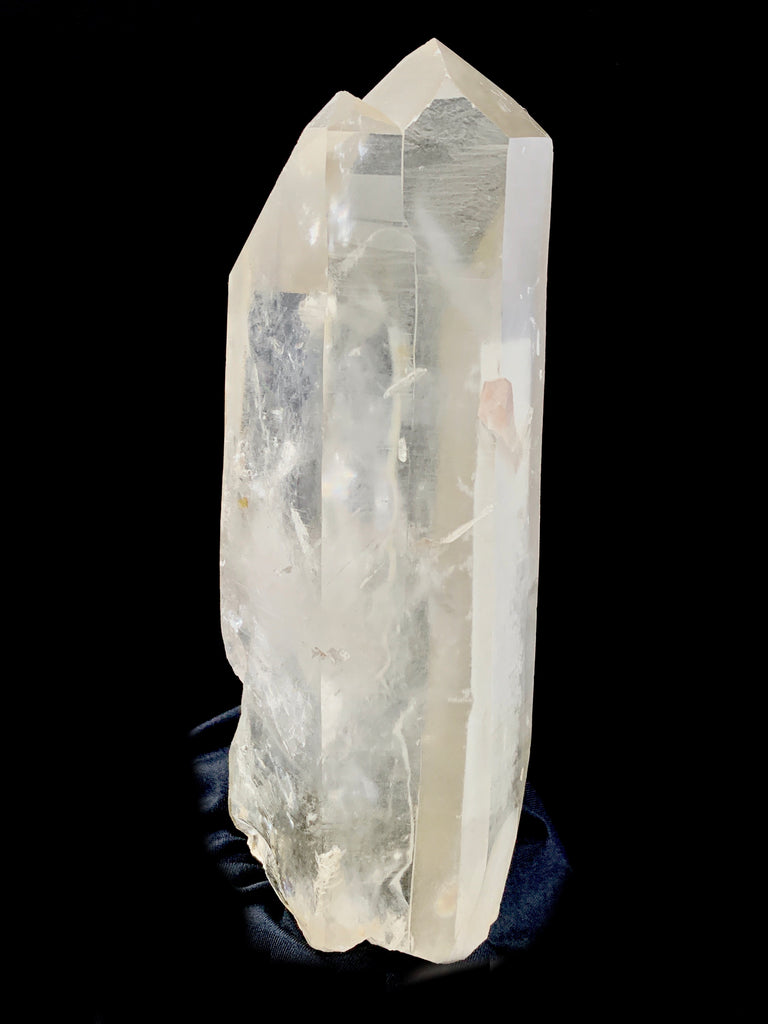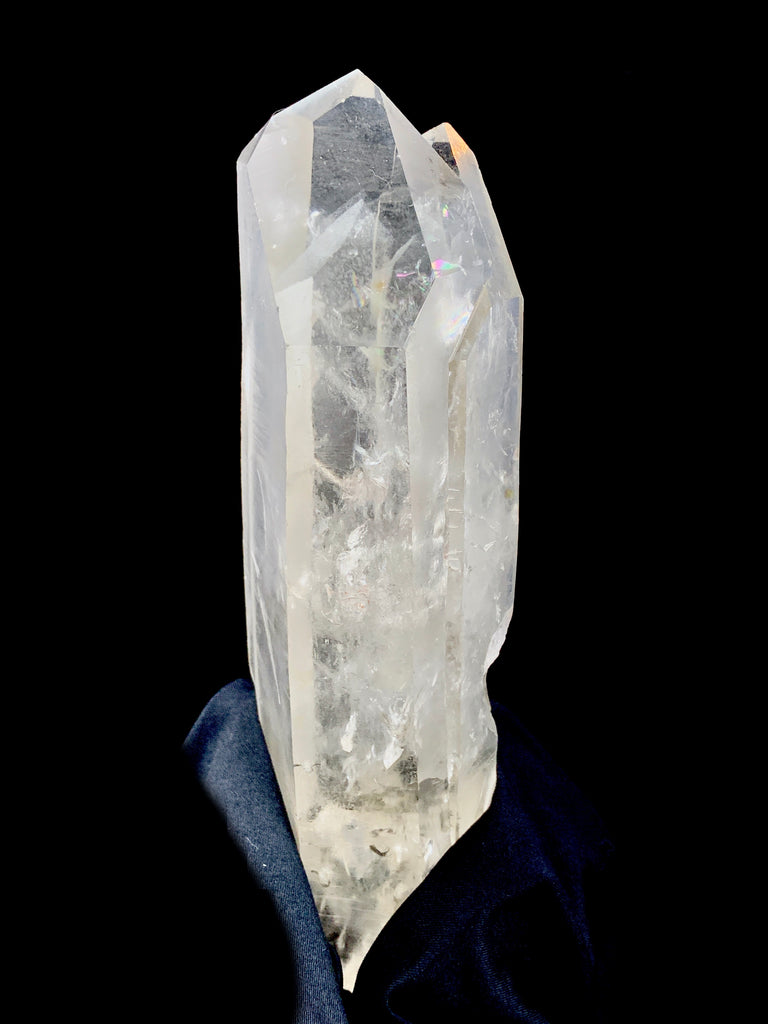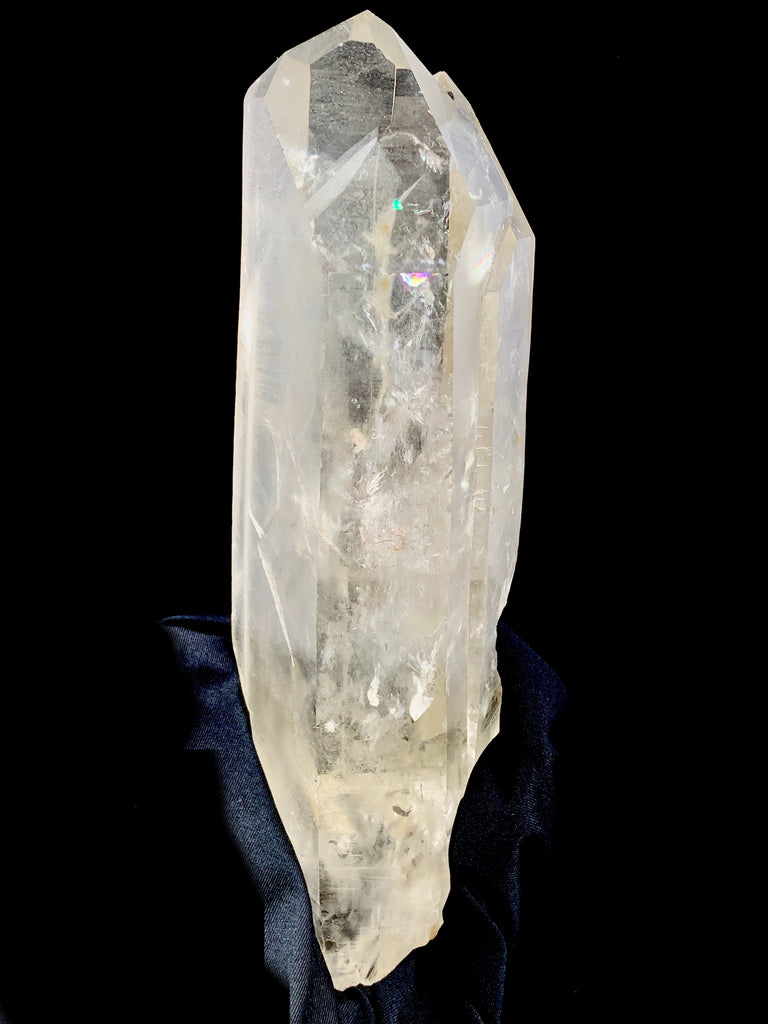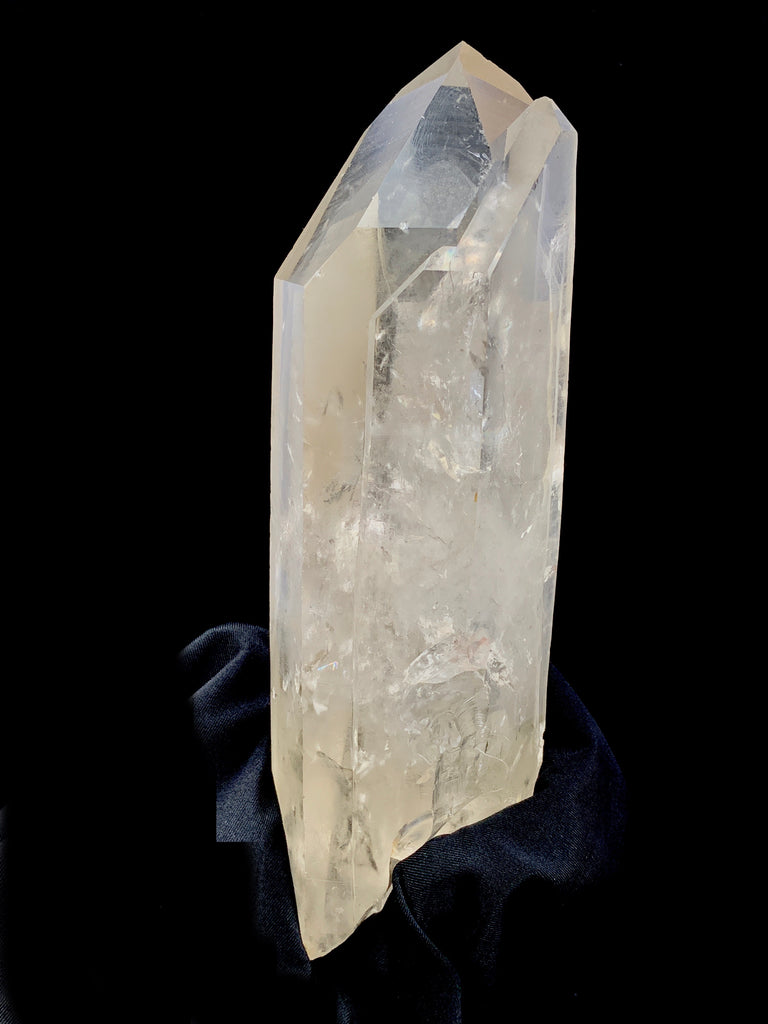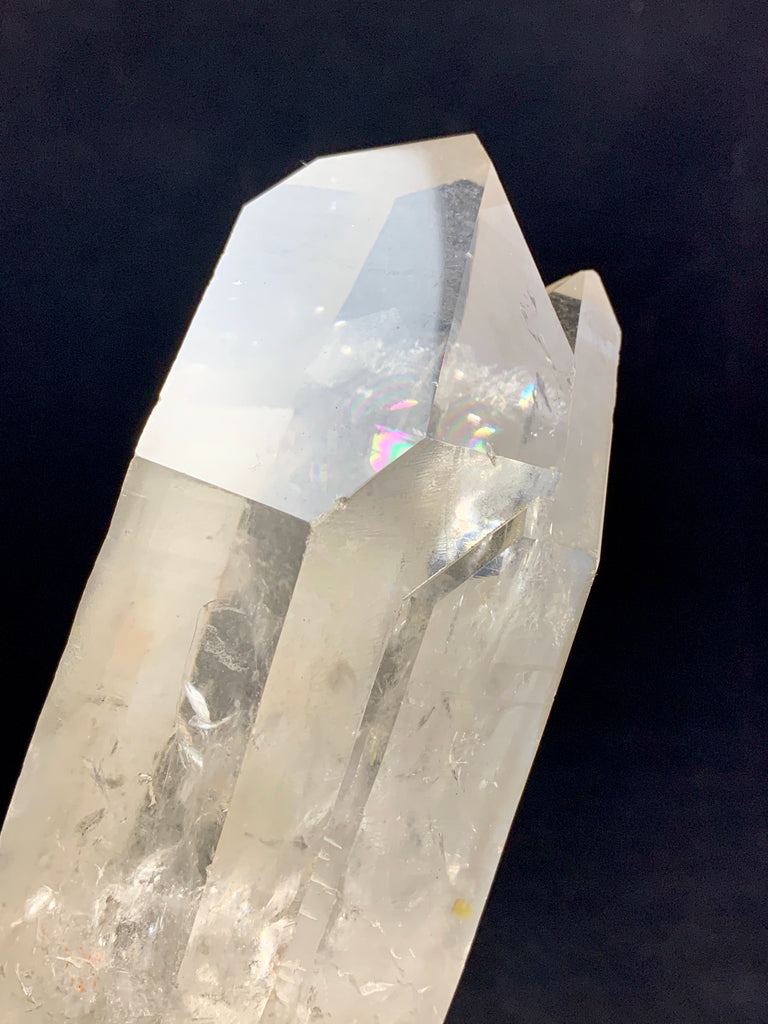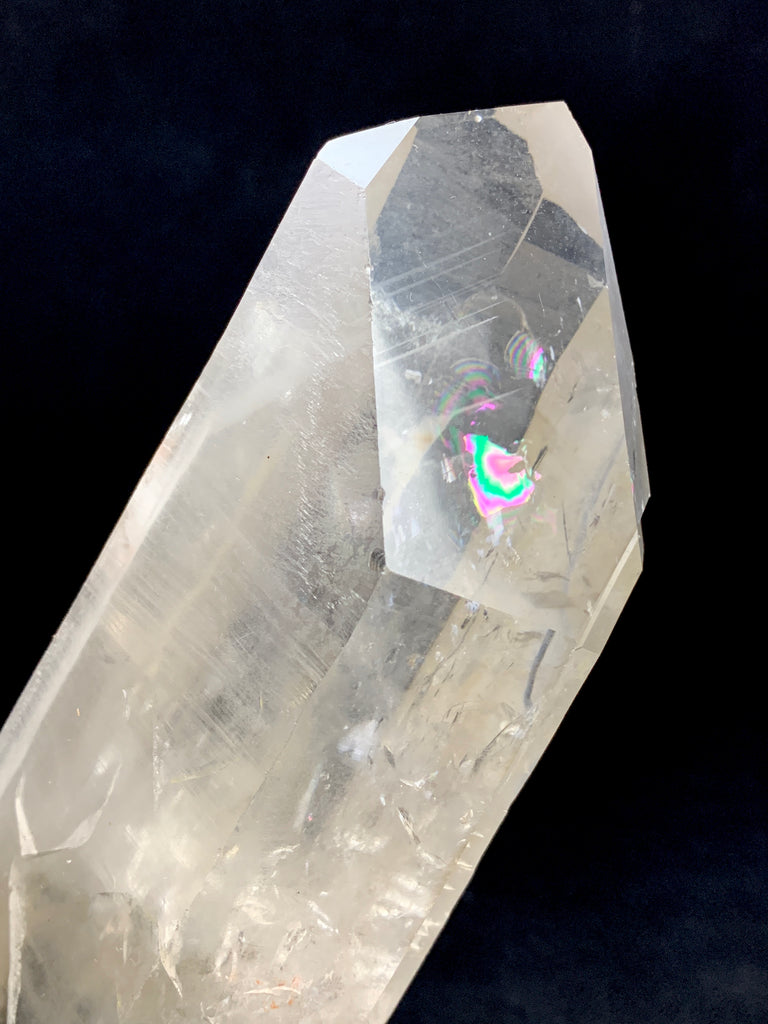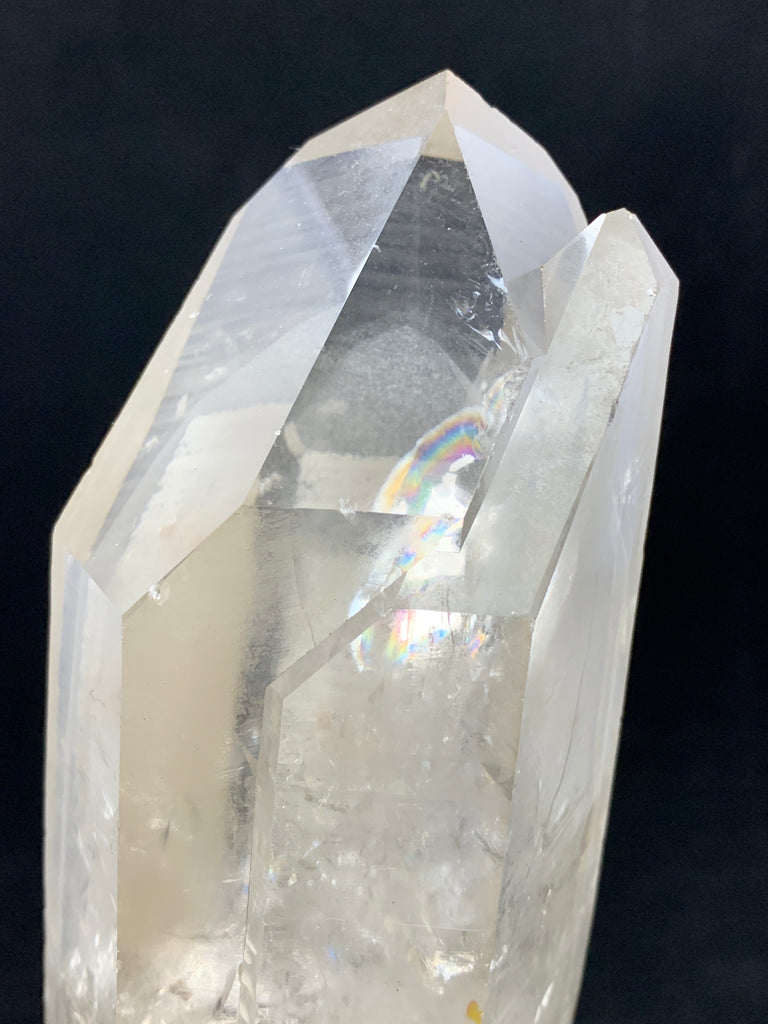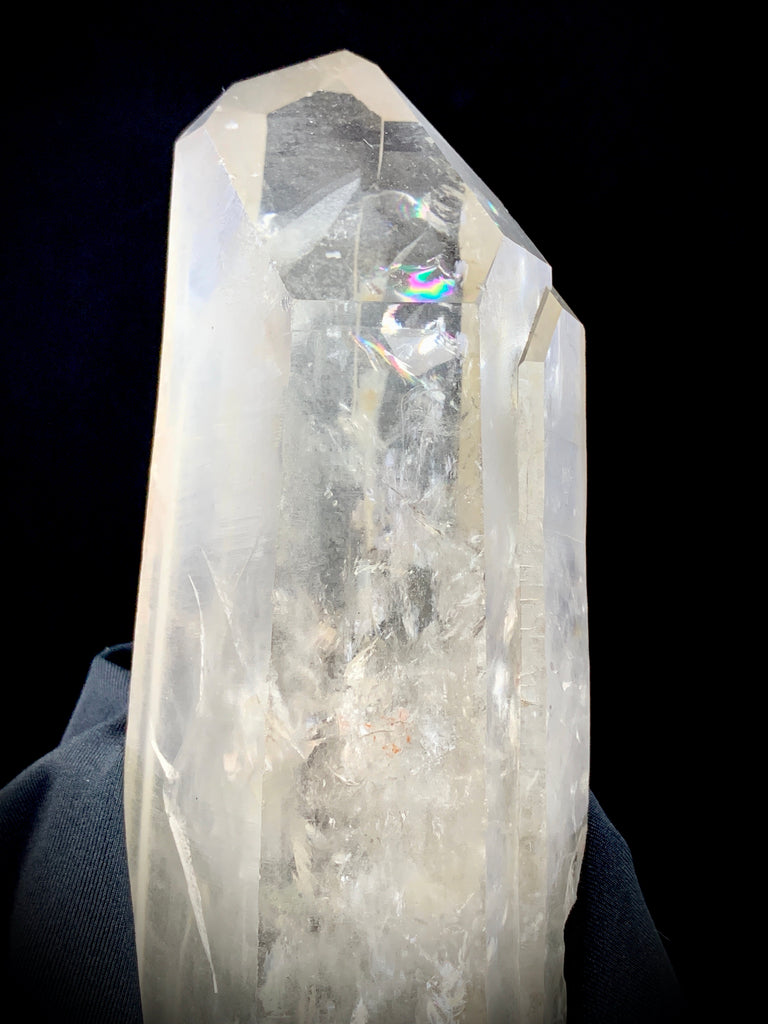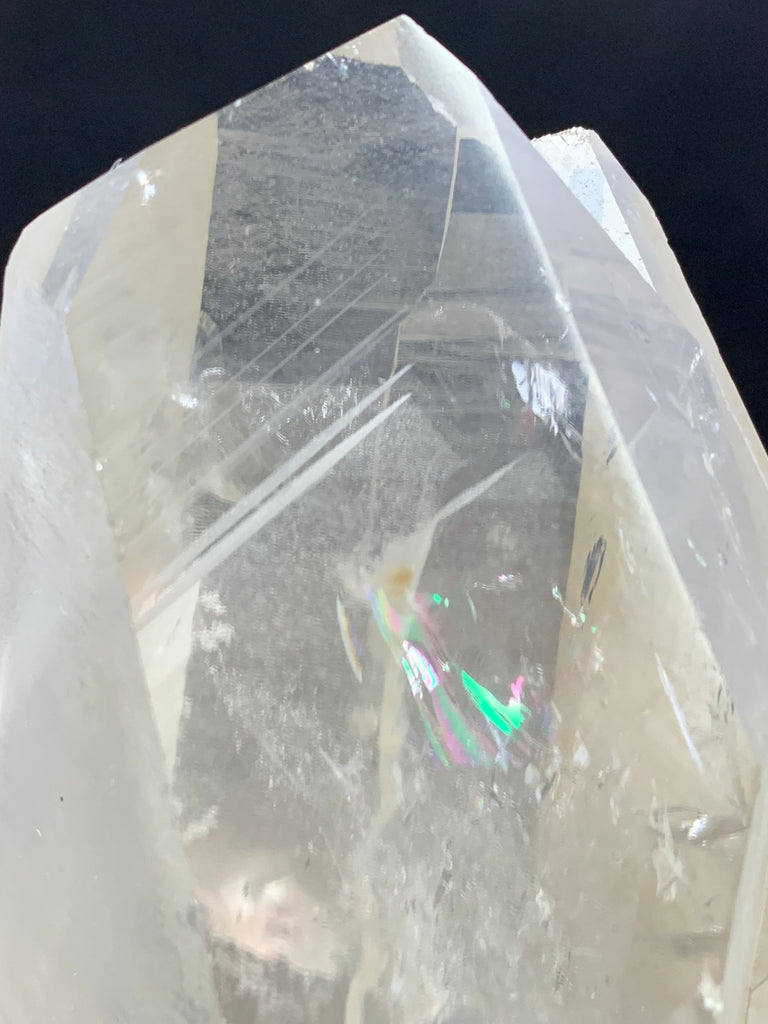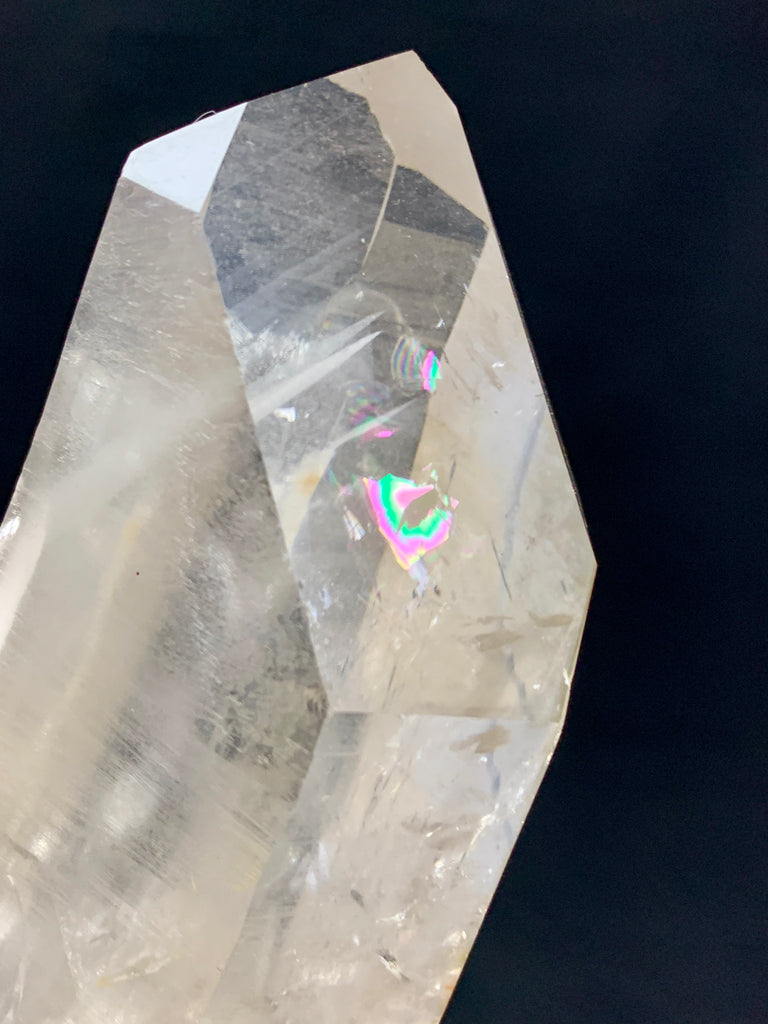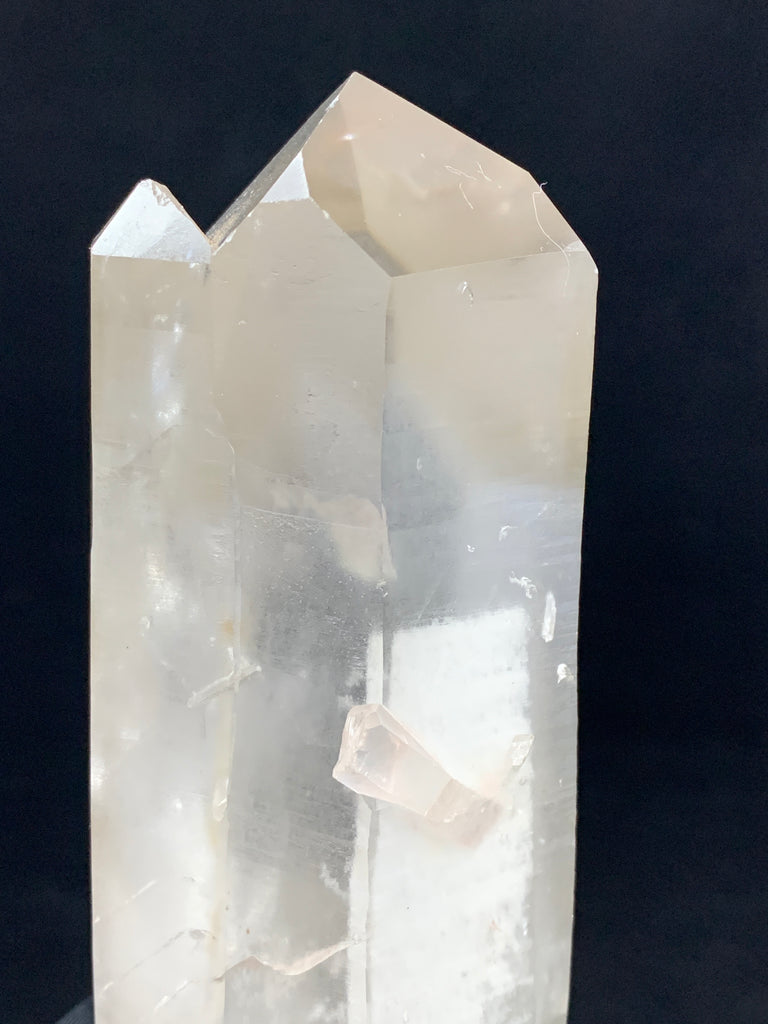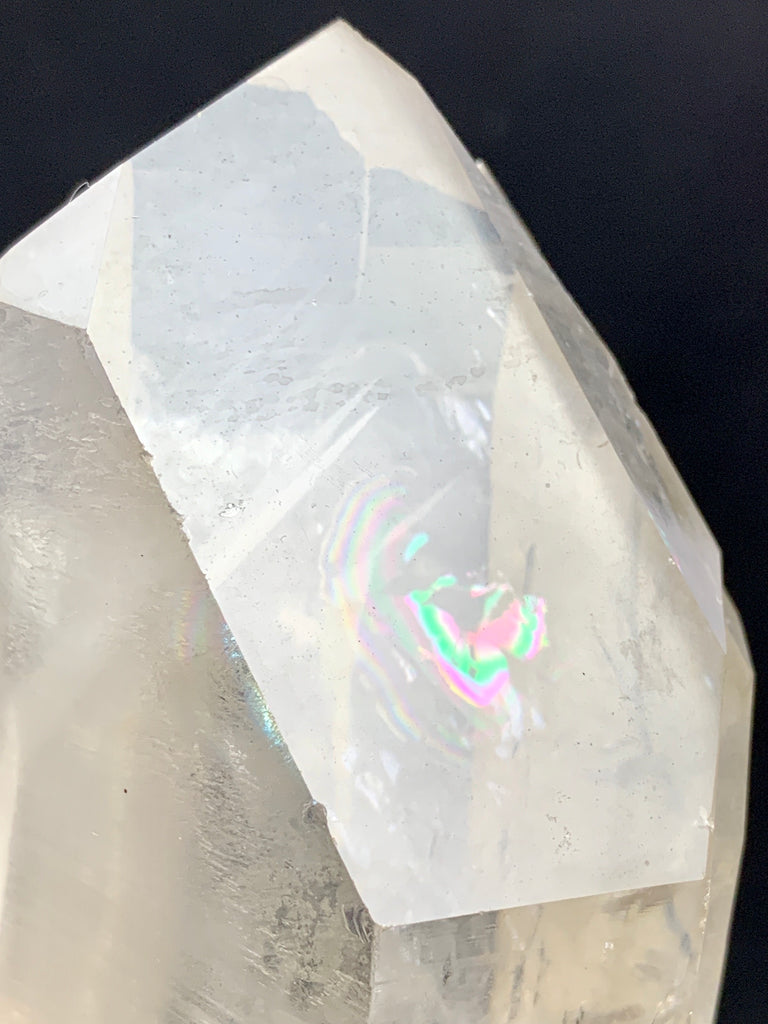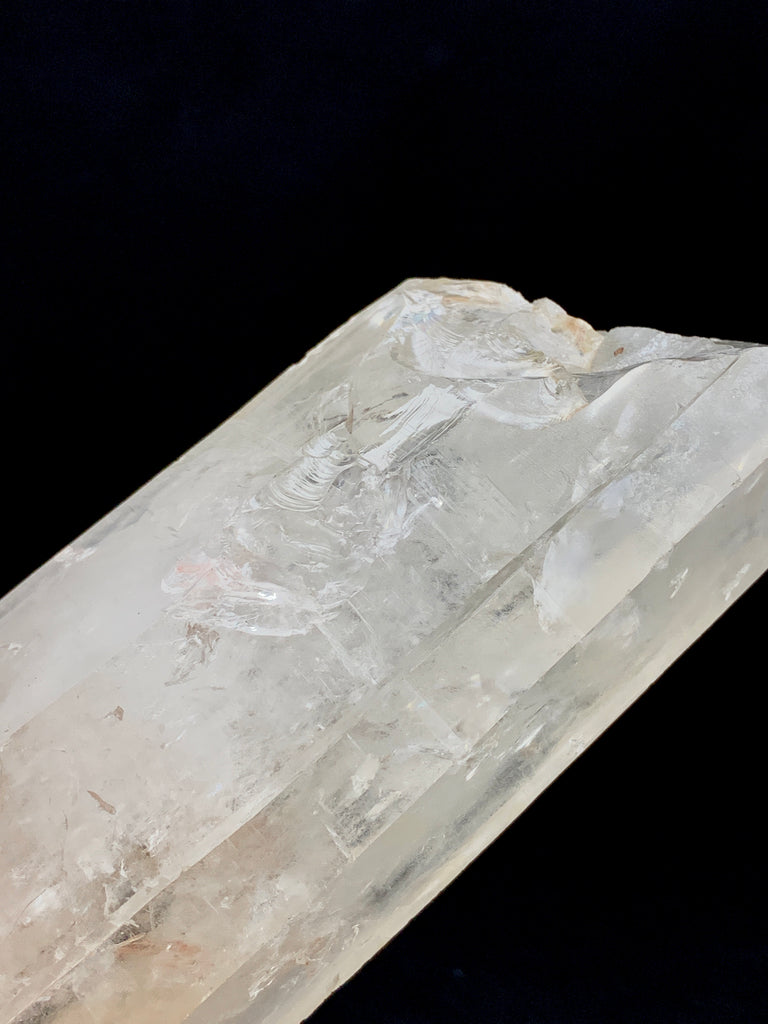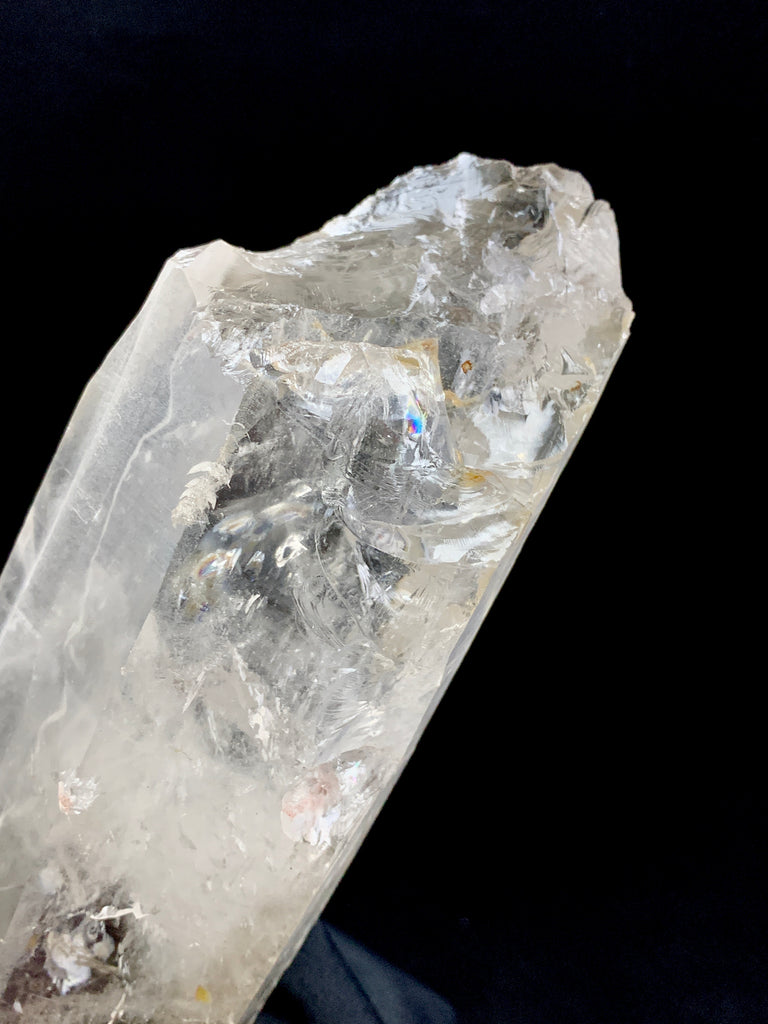 Soul Wrap Twin Phantom Lemurian
This Lemurian is from the group known as "The Watchers".  She is an absolutely beautiful pink color with a formation I have come to call a "soul wrap" twin.  It is very unusual, and there is a deeply touching relationship between these two crystals. Each with their own identity, but completely melded and devoted to each other.
 There are 2 different sets of pyramidal phantoms in this crystal, I see one in the twin and at least seven in the main crystal body.  They run nearly full length along the back side, and there is a really cool penetrator and three inner children along the back as well. I would say this crystal embodies a joyful multidimensional relationship of many lifetimes.   
This is actually a consumption crystal, the larger one is growing around the smaller one, and the full form of the smaller crystal is easily seen inside! The rainbows are going wild with joy celebrating this beautiful and nurturing relationship.  
Consumption crystals are considered to be a rare formation, which makes this very large piece (Over 3 pounds!) all the more special. 
Two faces on the main crystal are lightly polished  the remaining faces and sides are all natural with gorgeous Pleidian brushwork style etchings.  There is a chip on the twin near the base, which does not detract from the beauty of this piece. Please see photos for detail (there are 17 photos to show detail and color variation under different lighting conditions).
From Cristalina, Goiás, Brazil.  Mined in November of 2016 .  As with all my Lemurians,  I have been her only keeper and she has been midwifed with great love and care.  She is ready to meet her person. 
Measures 9.51 x .73 x 2.28 inches.  Weighs 1369 grams.
---
Thank you for sharing
---
More from this collection