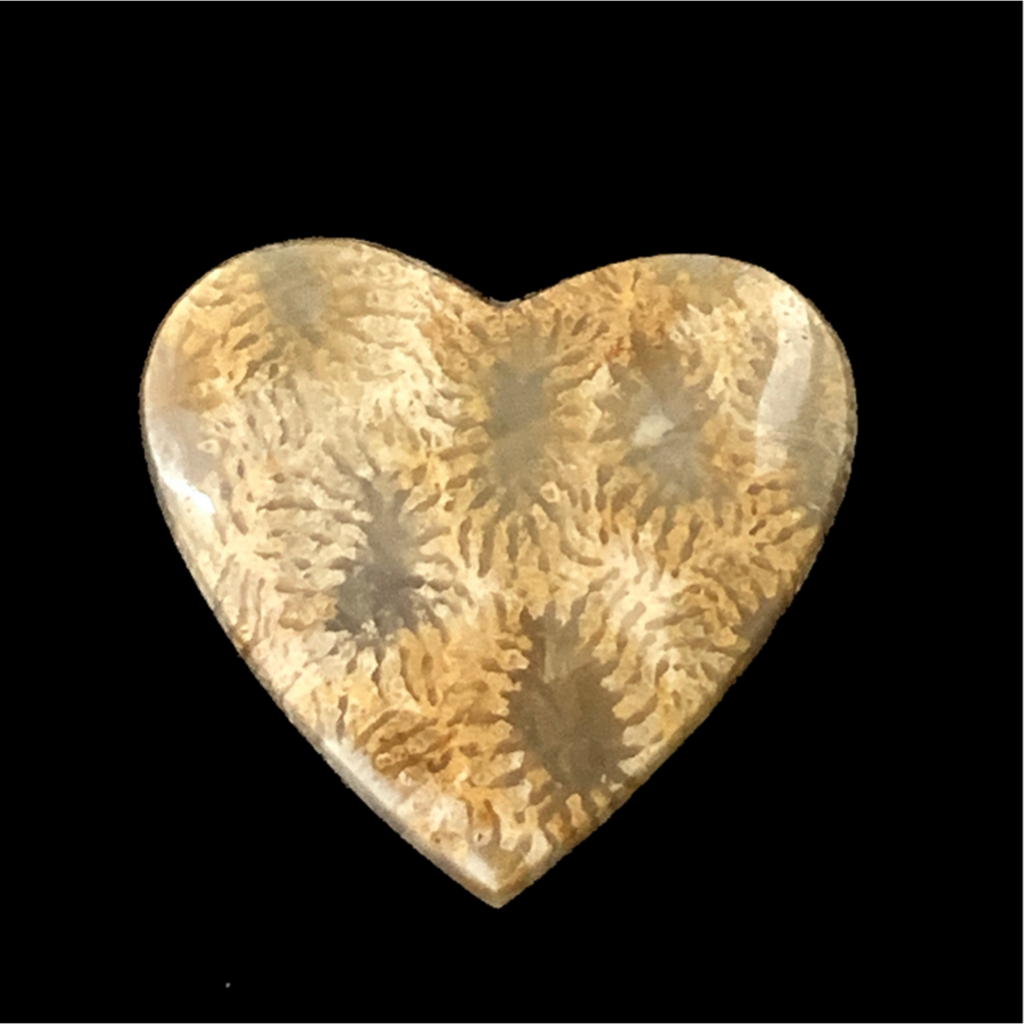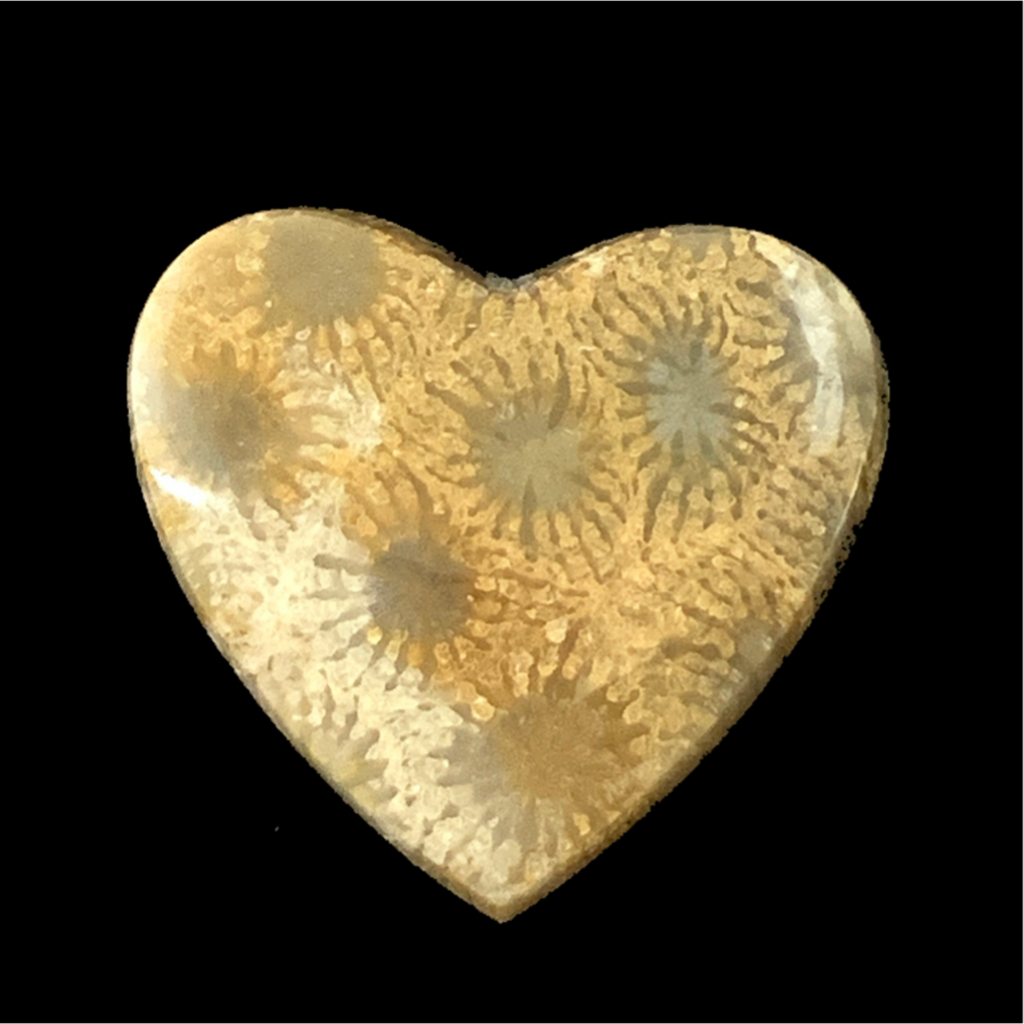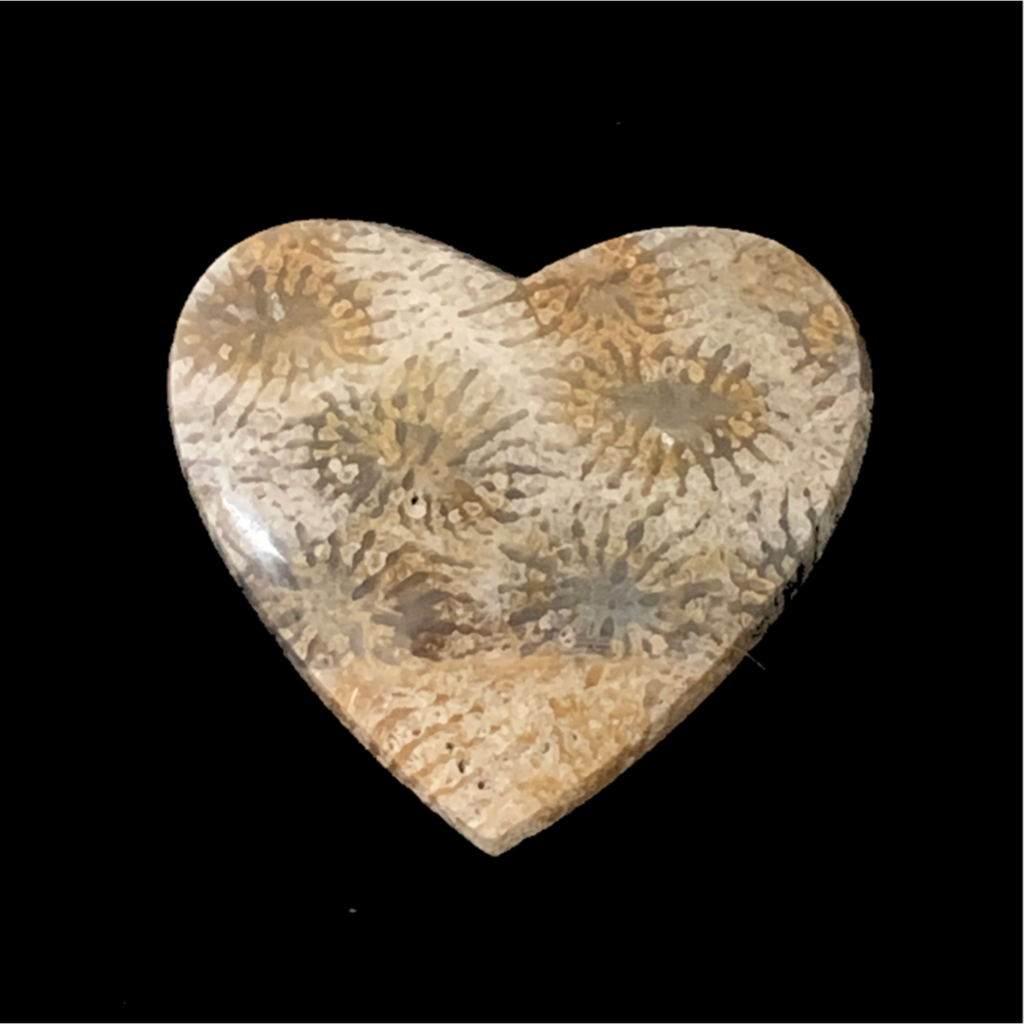 Agatized Coral Heart
Also called fossil coral , this beautiful material comes from Java, Indonesia.  Agatized coral forms in the sea over a span of at least 20 million years under unique conditions, and is technically a pseudomorph of chalcedony after coral.  Metaphysically agatized coral is said to promote  inner peace, grounding, and successful business endeavors. It has been referred to as a gift from the stars and said to facilitate communication with other dimensions. These little hearts are the perfect size for gridding! Also great as a pocket rock, since they are flat and not puffy. 
The photos show three different pieces as as examples, I will choose one intuitively for you. 
Measures  1.3 x 1.2 x .5 inches ( +-)
Weighs 7-10 grams 
---
Thank you for sharing
---
More from this collection