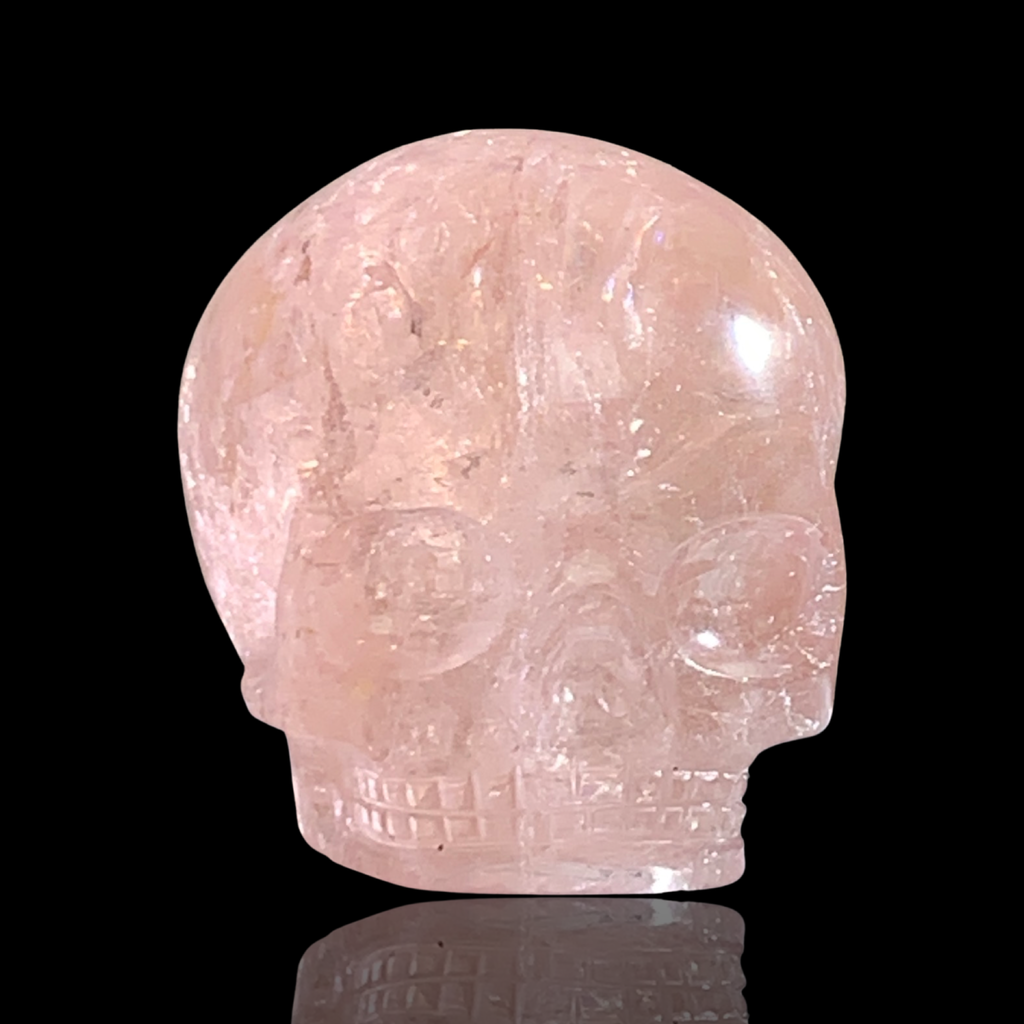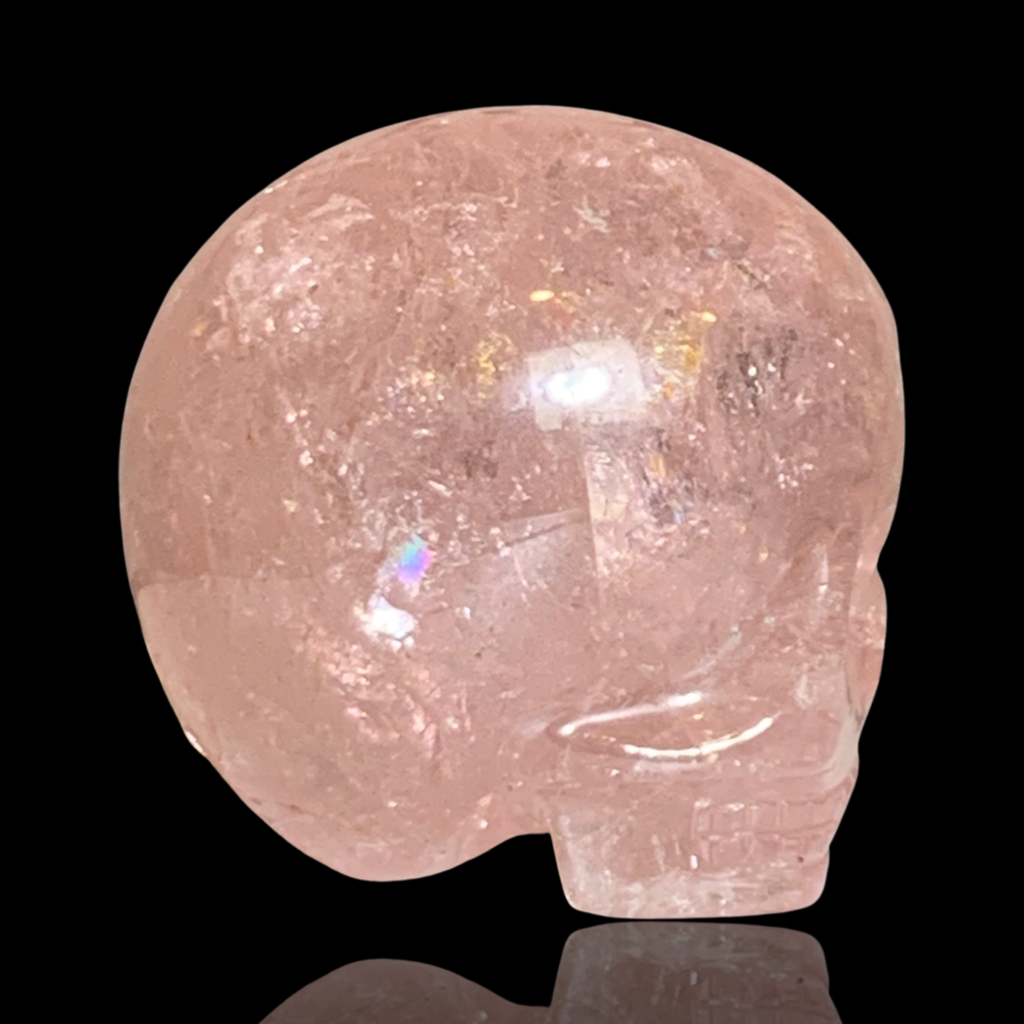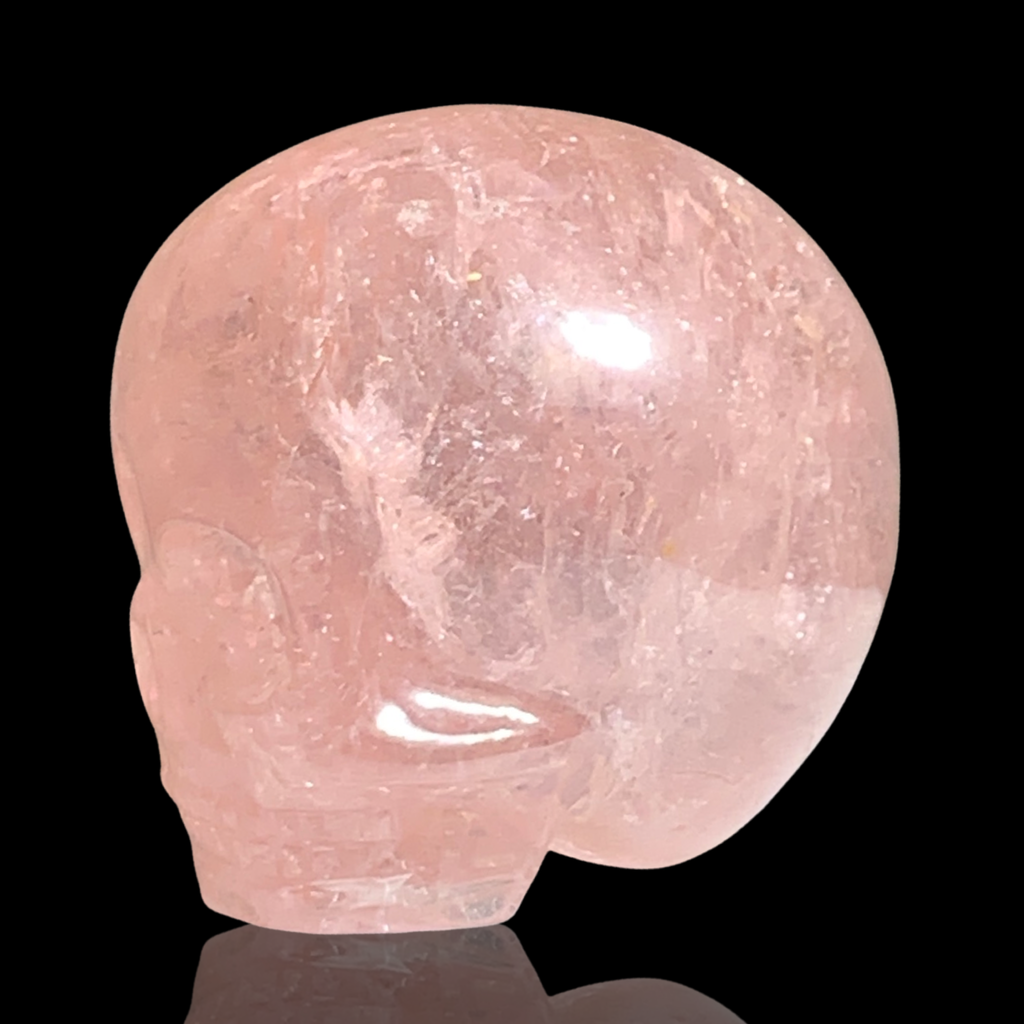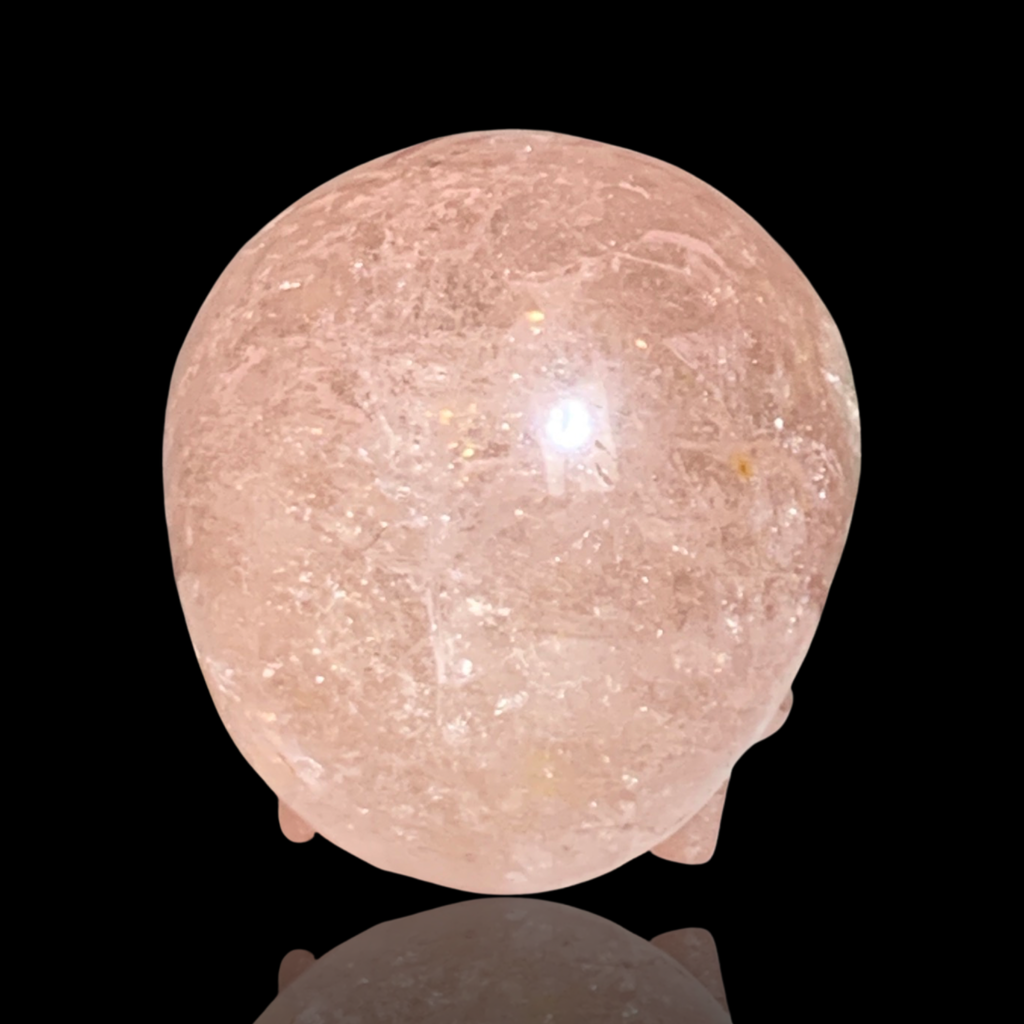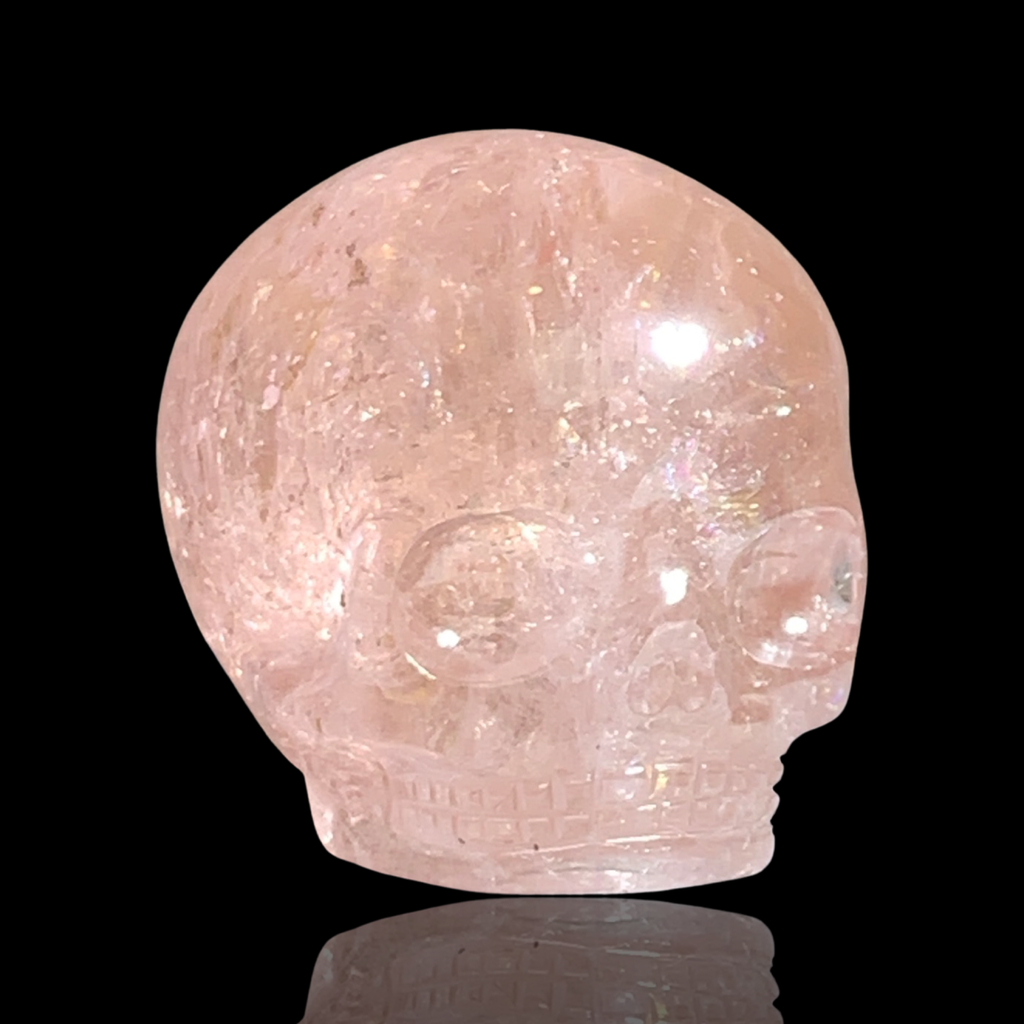 Morganite Magical Child Skull Carved By Leandro De Souza
Incredible gem quality morganite Magical Child lovingly carved in Brazil by world renowned Master Carver Leandro De Souza. I have shown this group in different  lighting situations to be as accurate as possible, please see photos and video for details. 
Morganite is a pink beryl and resonates with the heart and high heart chakras. It is an emotionally soothing stone of love and compassion, said to be especially beneficial to women to assist in recognizing the strength and beauty within themselves. It is an angelic stone, and assists connection to ones inner wisdom via the heart chakra; accessing love for self as well as love for others. 
Comes with a Certificate of Authenticity
Measures: 2.06" x 2.09" x 1.90"
Weighs: 215g
---
Thank you for sharing
---
More from this collection