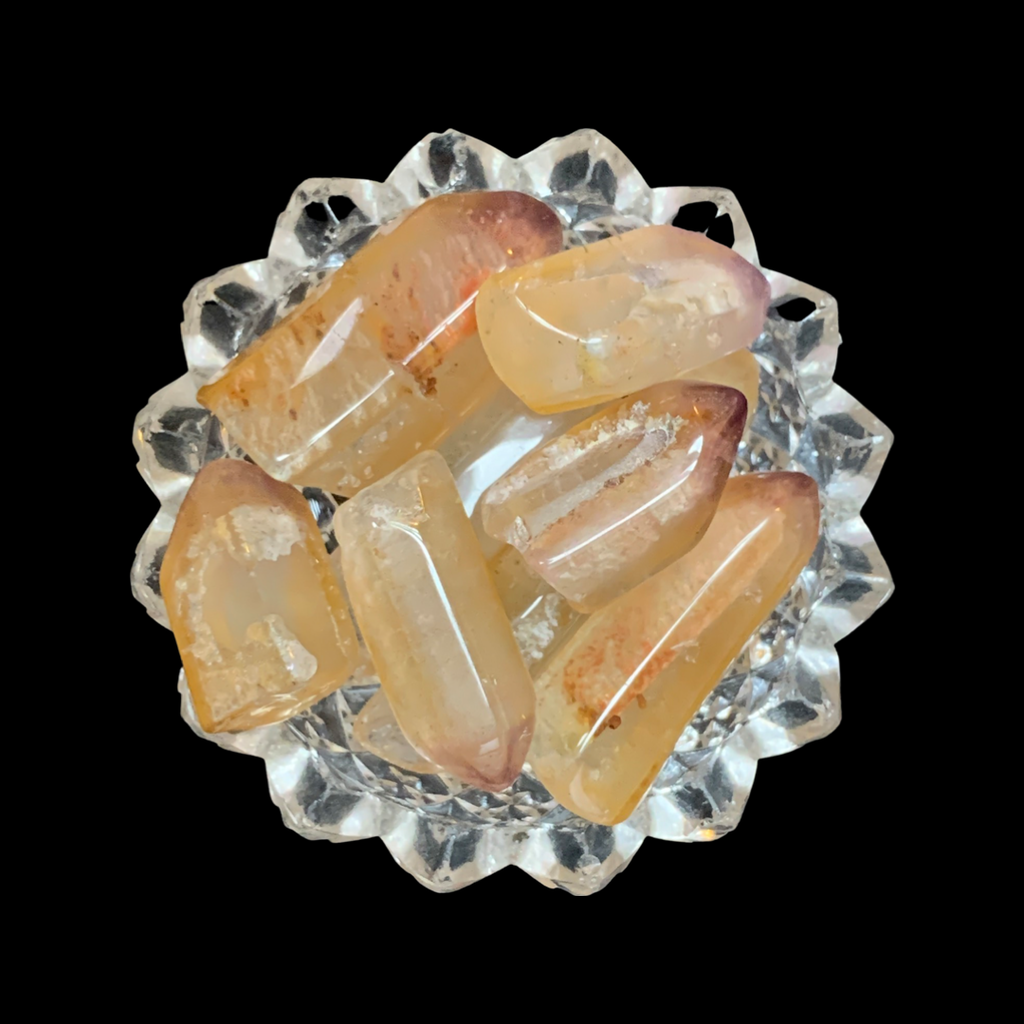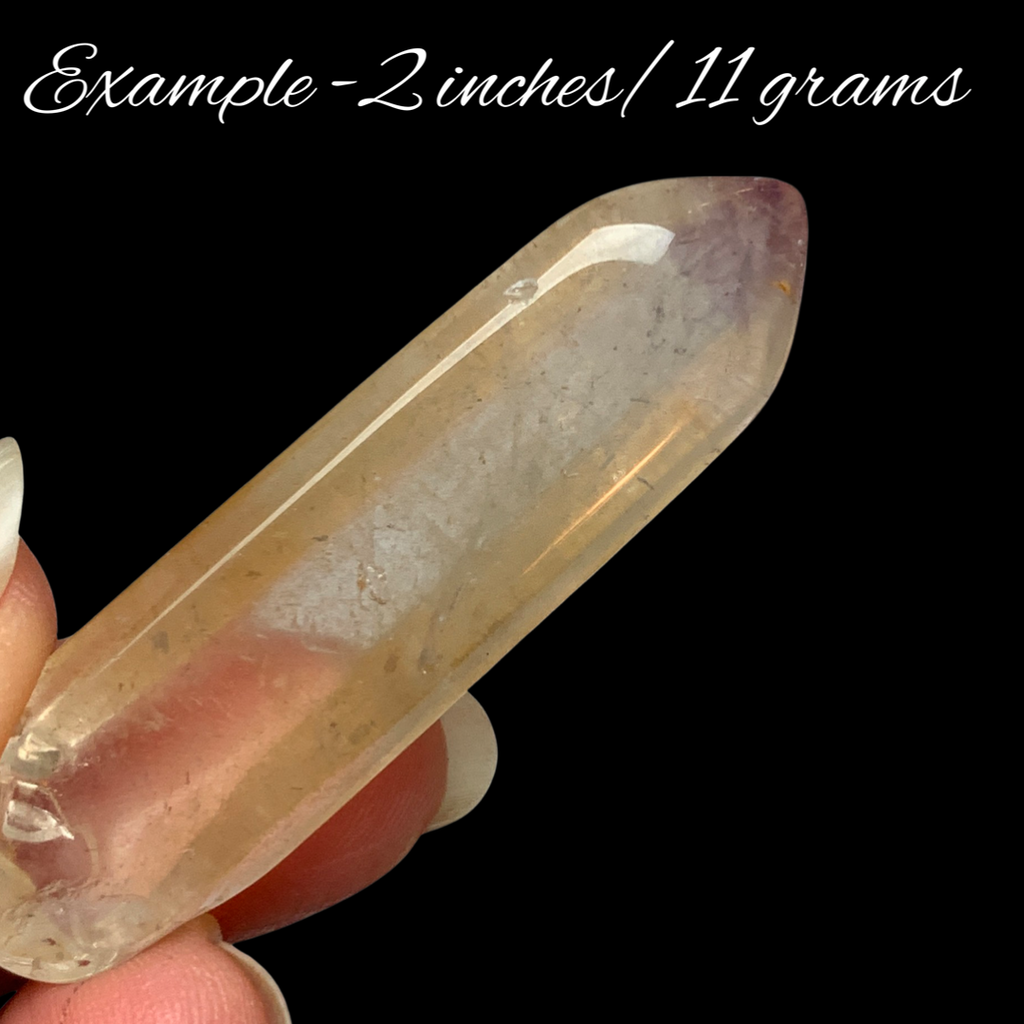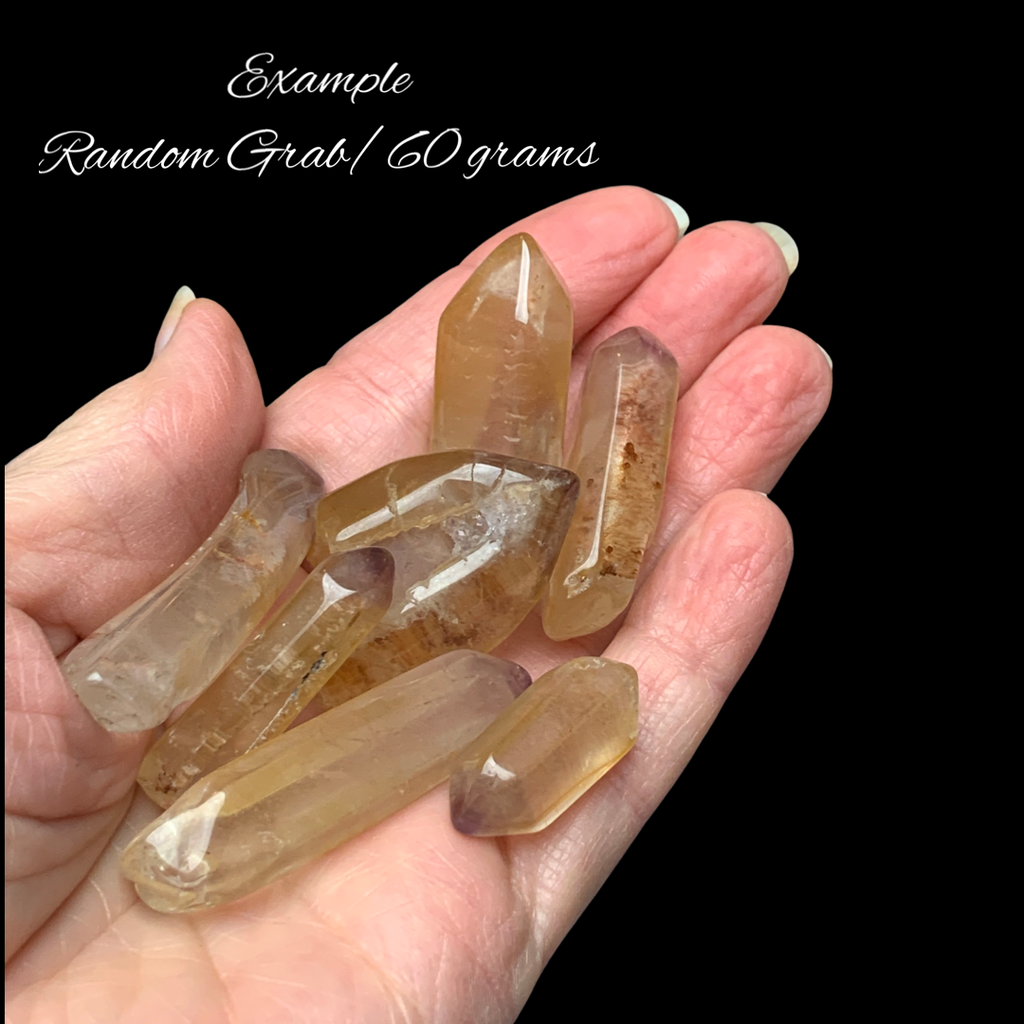 Unity Lemurians-Tumbled
These are so beautiful!  I have separated a small group of Unity Lemurians from the last mine run that was in the tumbler (I always try to include at least one Unity when you order tumbled mine run).  I tumbled these myself using a  process that preserves the original shapes and features of the crystals.  Open backs, Isis faces, etc., are still clearly visible, and being able to really see the phantoms is a real treat. To learn more about the properties of these new Lemurians, please see the  latest blog post.
Lemurian quartz is most valuable in its natural state, even with a few chips. Tumbling  or polishing enhances the beauty in many ways, and even though it is more time and expense, it actually decreases the price substantially. These Unity tumbles are priced at one half to one third of their unpolished sisters, so you are getting double to triple more crystals for your money.  

These are fantastic for gridding, jewelry making, and for carrying on the body.  Each size option in the drop down menu is a random grab. Please see the photos for detail.  The larger the grab the better the price, so have fun!

Please note -only the natural specimens come with certificates.  The tumbles are from various mine runs and are offered as tumbles, not specimens. 
Size can vary from approximately 1 gram up to 22 grams per piece, and length from about .75 inches to 2 inches.  The dish pictured contains 40 grams. 
From Cristalina, Goias, Brazil
---
Thank you for sharing
---
More from this collection