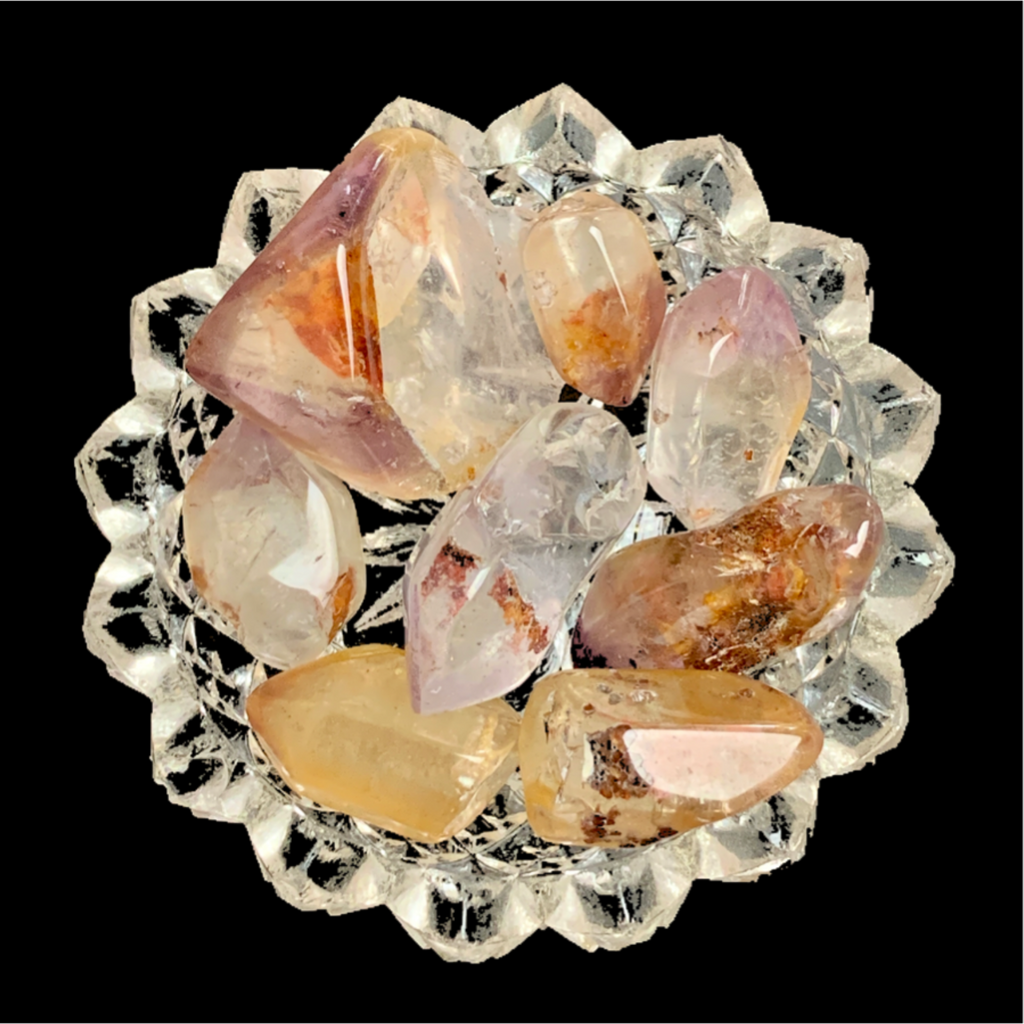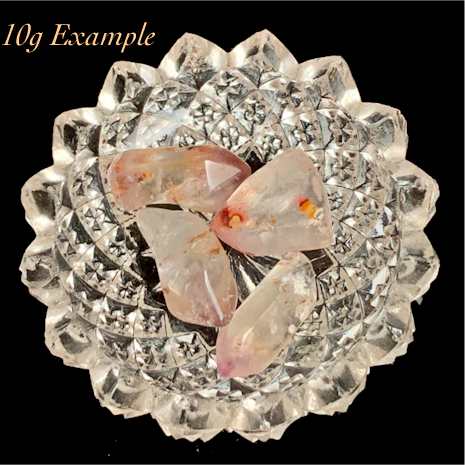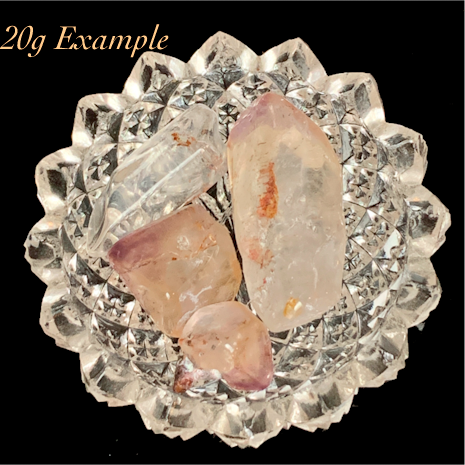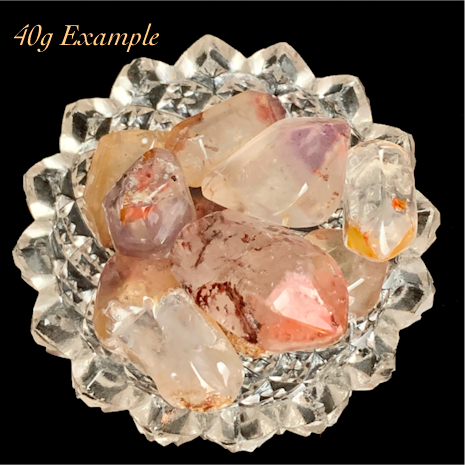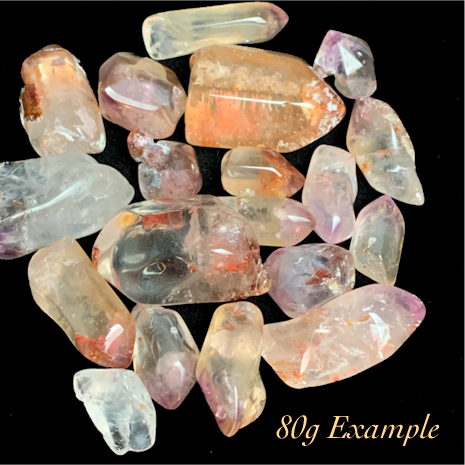 Dreamcoat and Unity Lemurian Tumbles-Mixed
These tumbles came out so pretty!! I tumbled these myself using a tumbling process which preserves the original shapes and features of the crystals.  Open backs, Isis faces, etc., are still visible, and the Coras are showing gorgeous fire 🔥! I try to include at least one Unity Lemurian in the mix (depending on the size you order). Sorted Unity Tumbles are also available.
These are fantastic for gridding, jewelry making, and for carrying on the body.  Each size option in the drop down menu is a random grab of unsorted mine run (presently run 4), and there is a good mix of all three types of crystals. Please see the photos for random examples of each option.  All have that unmistakable Lemurian glow ✨✨✨.  The larger the grab the better the price, so have fun!
To learn more about the properties of these new Lemurians, please see the  latest blog post.
Cristalina, Brazil
Individual measurements vary from approximately .5" to 1.5"
Individual weights vary from 2 grams to 14 grams. 
---
Thank you for sharing
---
More from this collection