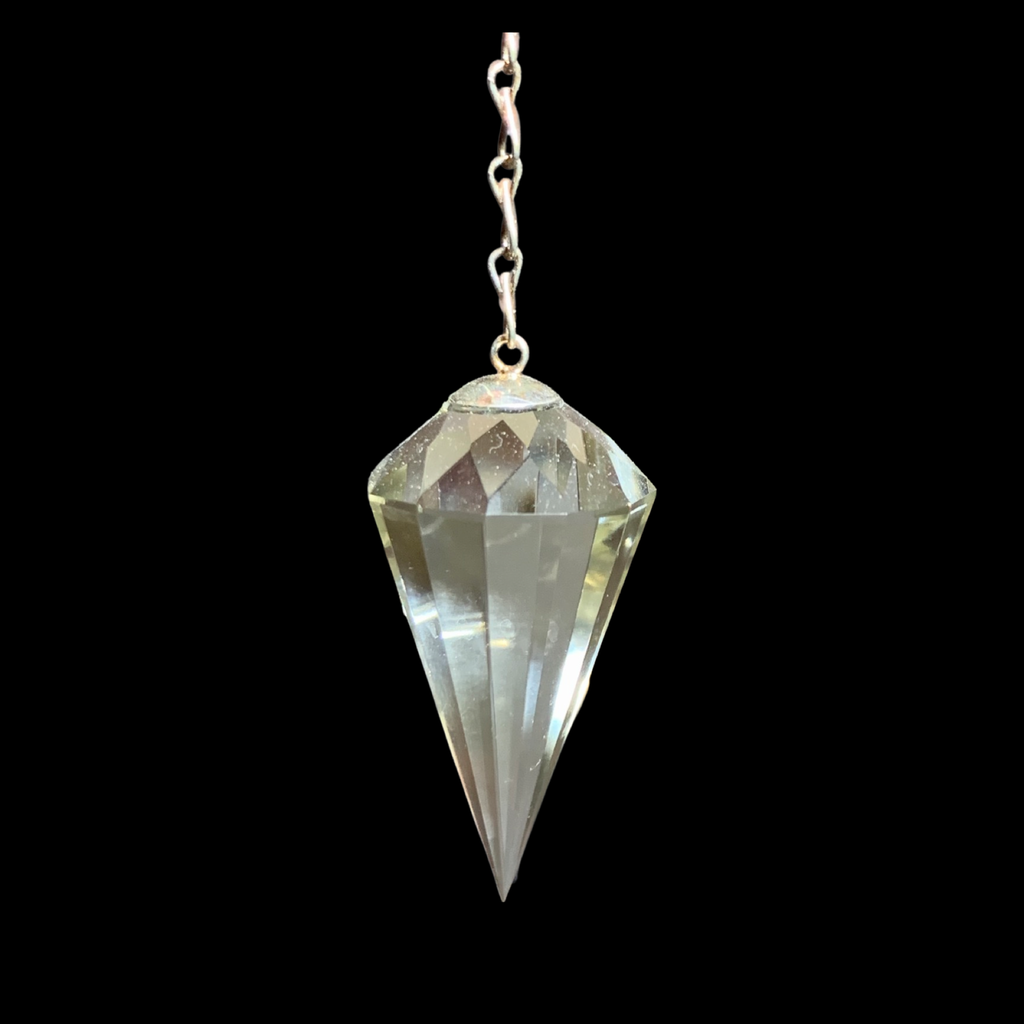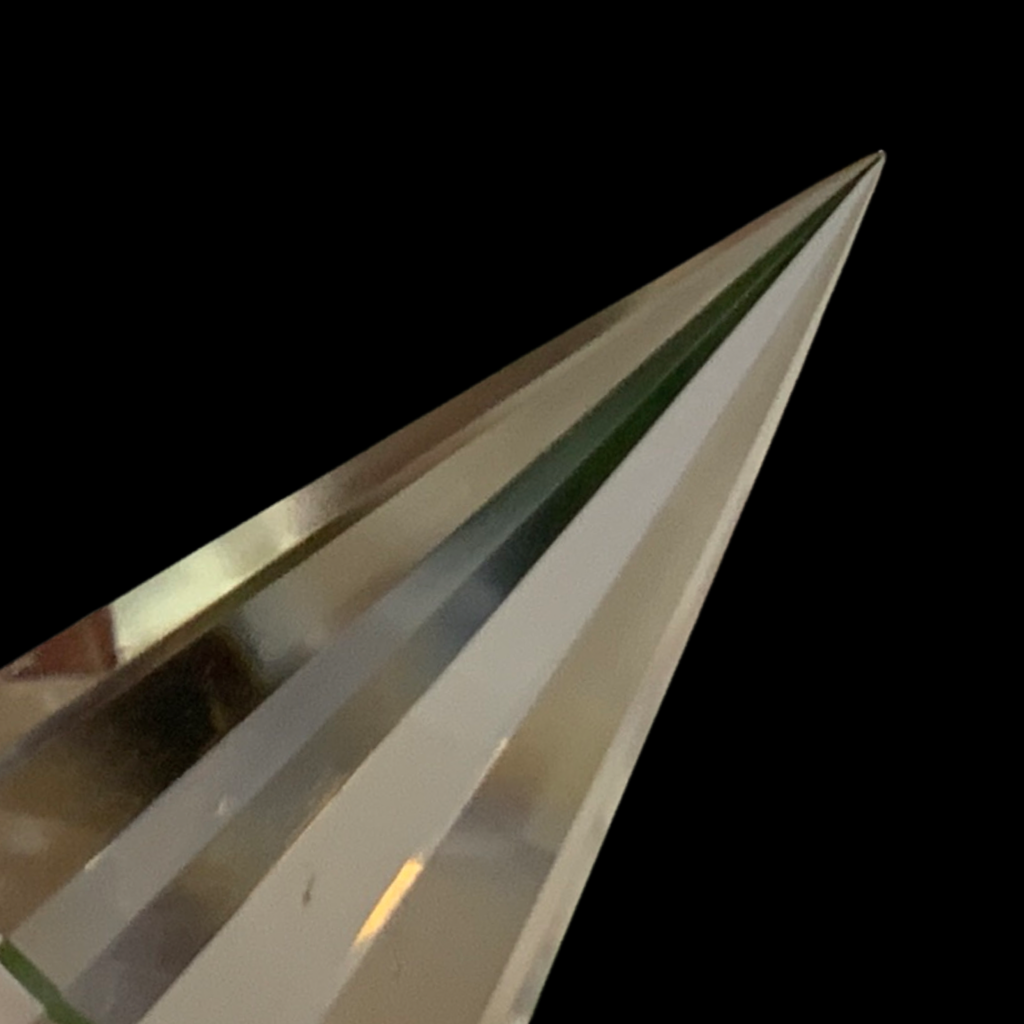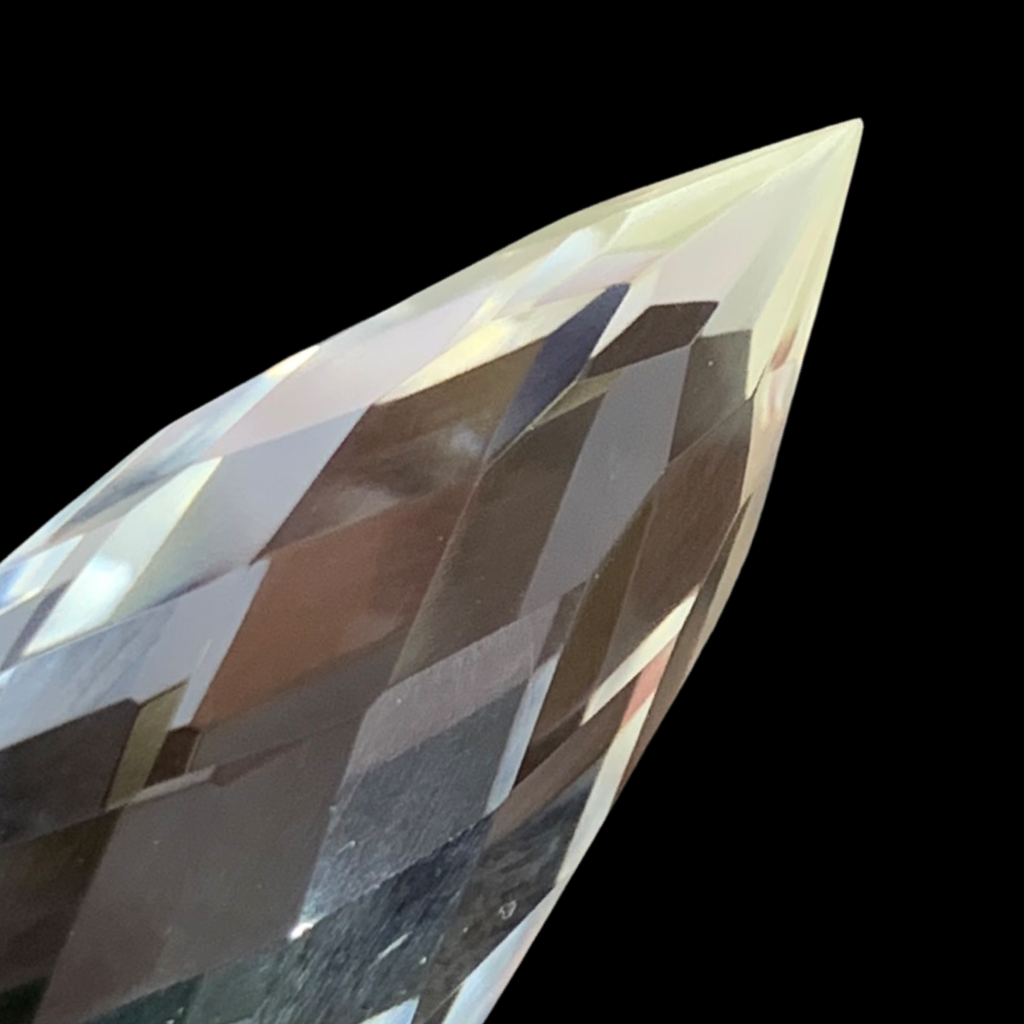 Lemurian Pendulums-Two Styles
These beautiful pendulums with 925 sterling bales are cut from Lemurian quartz mined in Cristalina, Goiás, Brazil. There is a finely faceted point and a faceted drop shape, please choose your favorite from the drop down menu.
This particular cutter only works in Lemurian quartz, and the quality is phenomenal! The workmanship on these is the best I have seen.  I had these custom made and specifically requested to have 925 sterling bales. The chains appear to be silver plated.  Although I have seen similar pendulums advertised as having a sterling silver chain,  I can say with certainty that the chain on these is not 925 sterling.  Did you know that sterling silver is not magnetic? Give it a try! This is an easy and fun way to check your jewelry as well.
Photos and video are representative, I will intuitively choose for you.
Each pendulum is unique, there will be size variance form piece to piece. 
Pendulum with chain is approximately 6.5- 7.5 inches long.
Weight is approximately 10-20g
---
Thank you for sharing
---
More from this collection