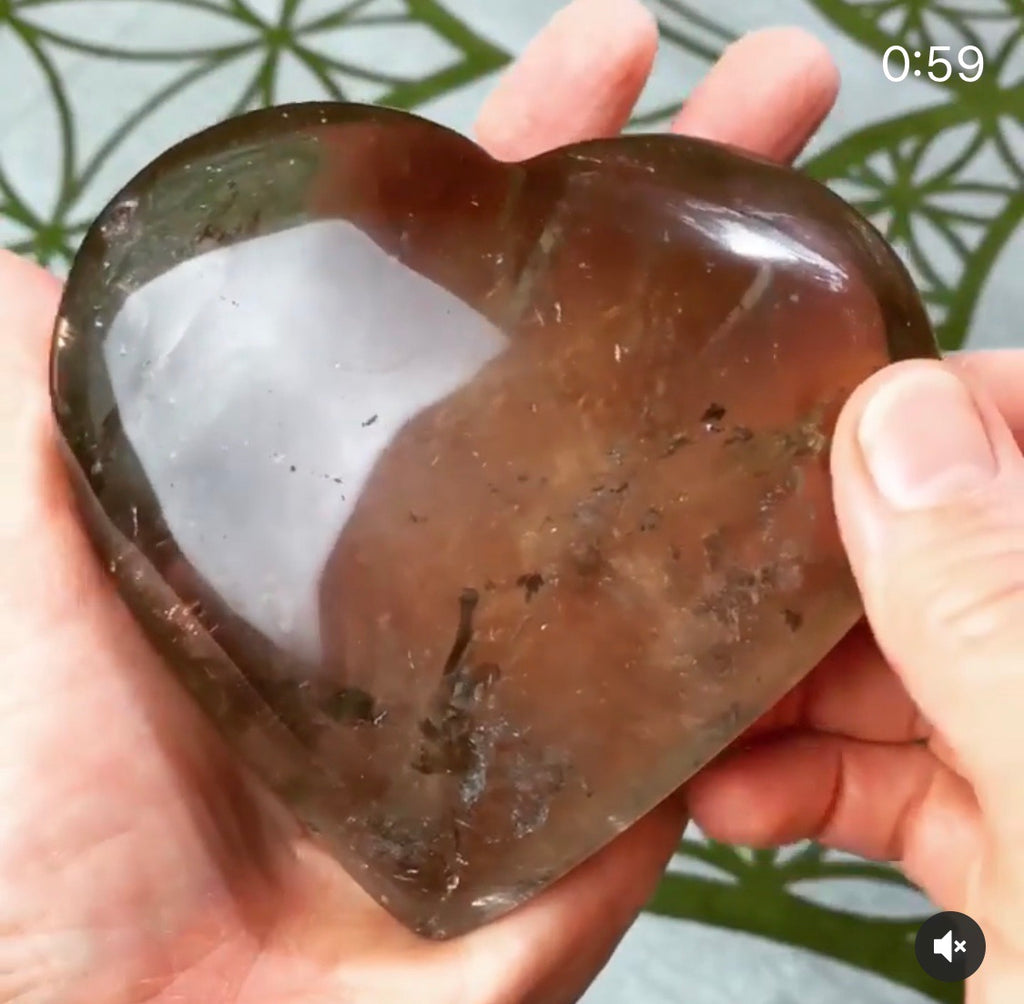 Large Golden Smoky Quartz Heart
Natural smoky quartz from Brazil. This piece has a great feel in the hand, and has a very pretty golden hue to it, so there are some sweet Citrine energies here in the mix. So soothing and comforting, with just enough Citrine happiness to make you smile.  This is completely natural, not artificially irradiated. A wonderful root chakra stone with a little solar plexus thrown in for good measure! Very protective and calming,  giving the reassurance that all is well and you are loved. Video on Instagram.
Measures 4.09 x 3.85 x 1.61 inches.  Weighs 508 grams.
---
Thank you for sharing
---
More from this collection