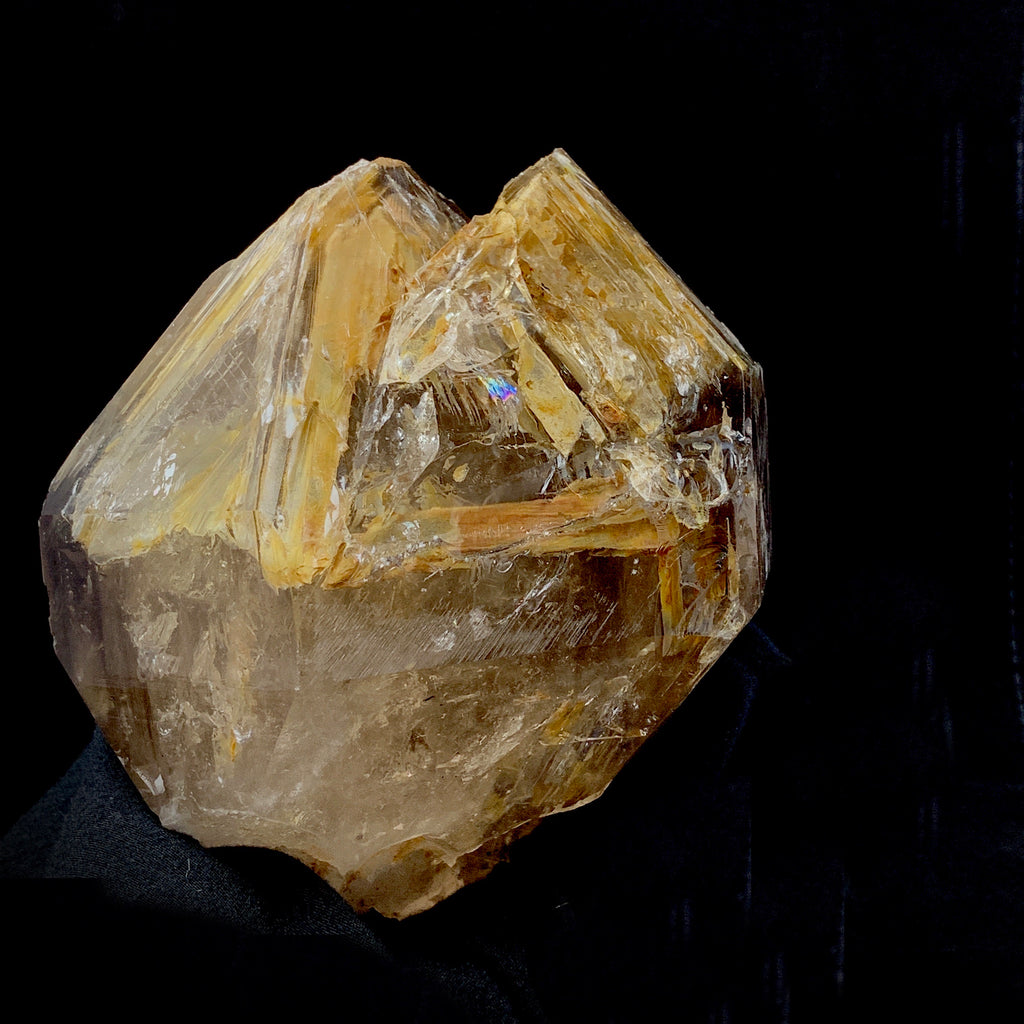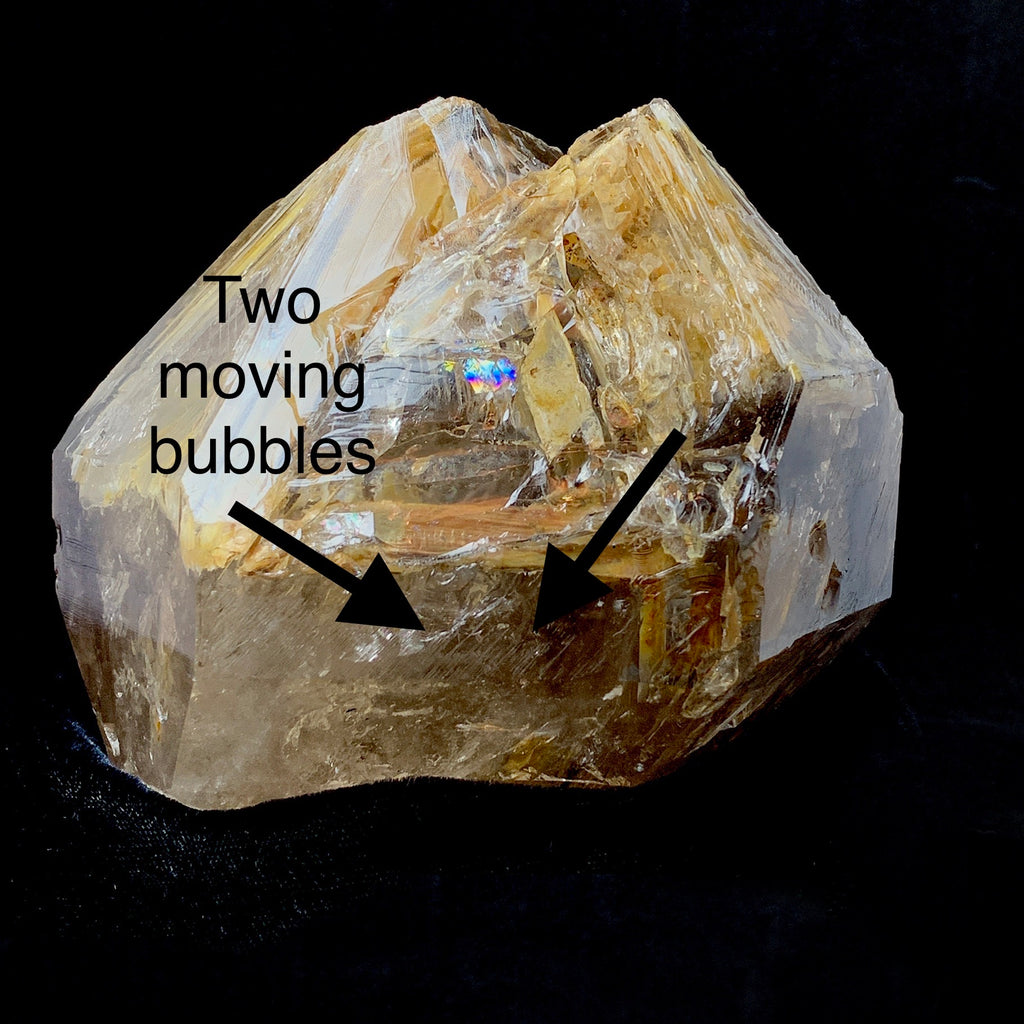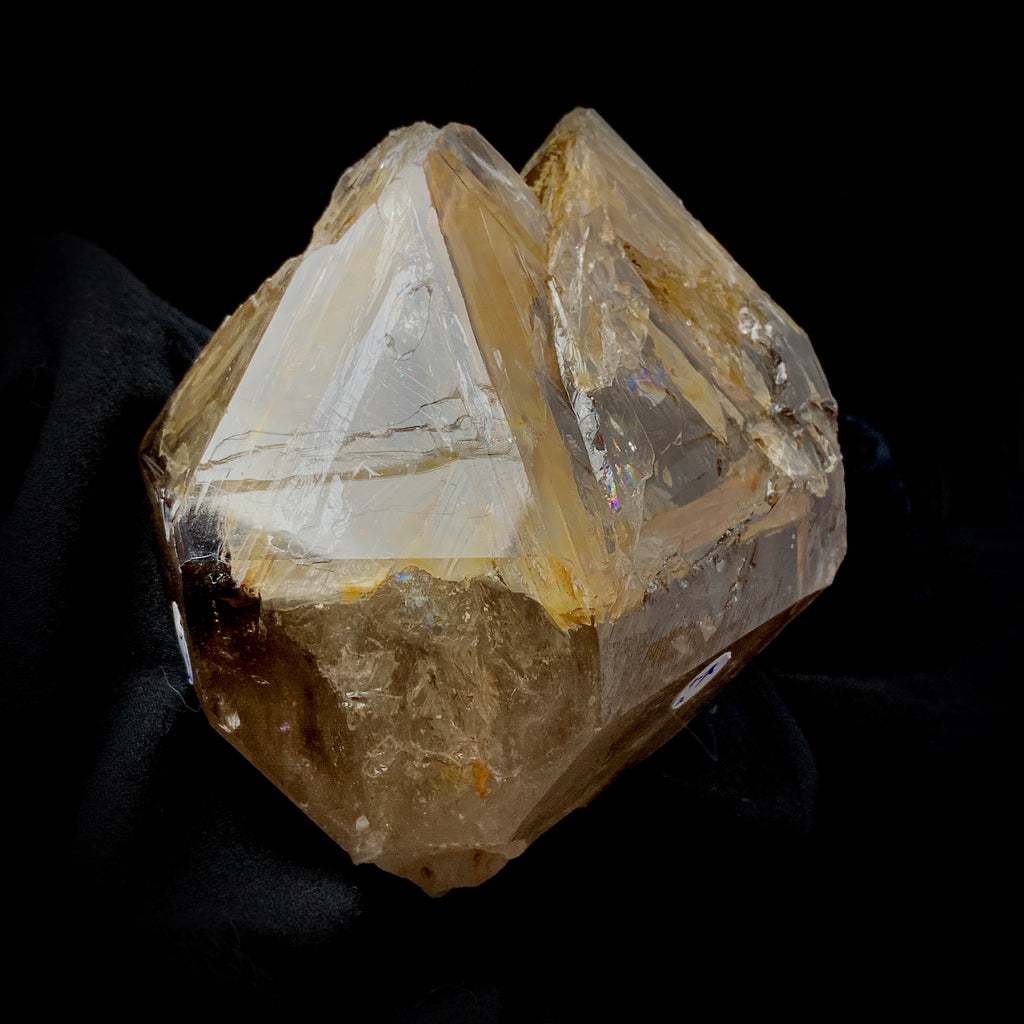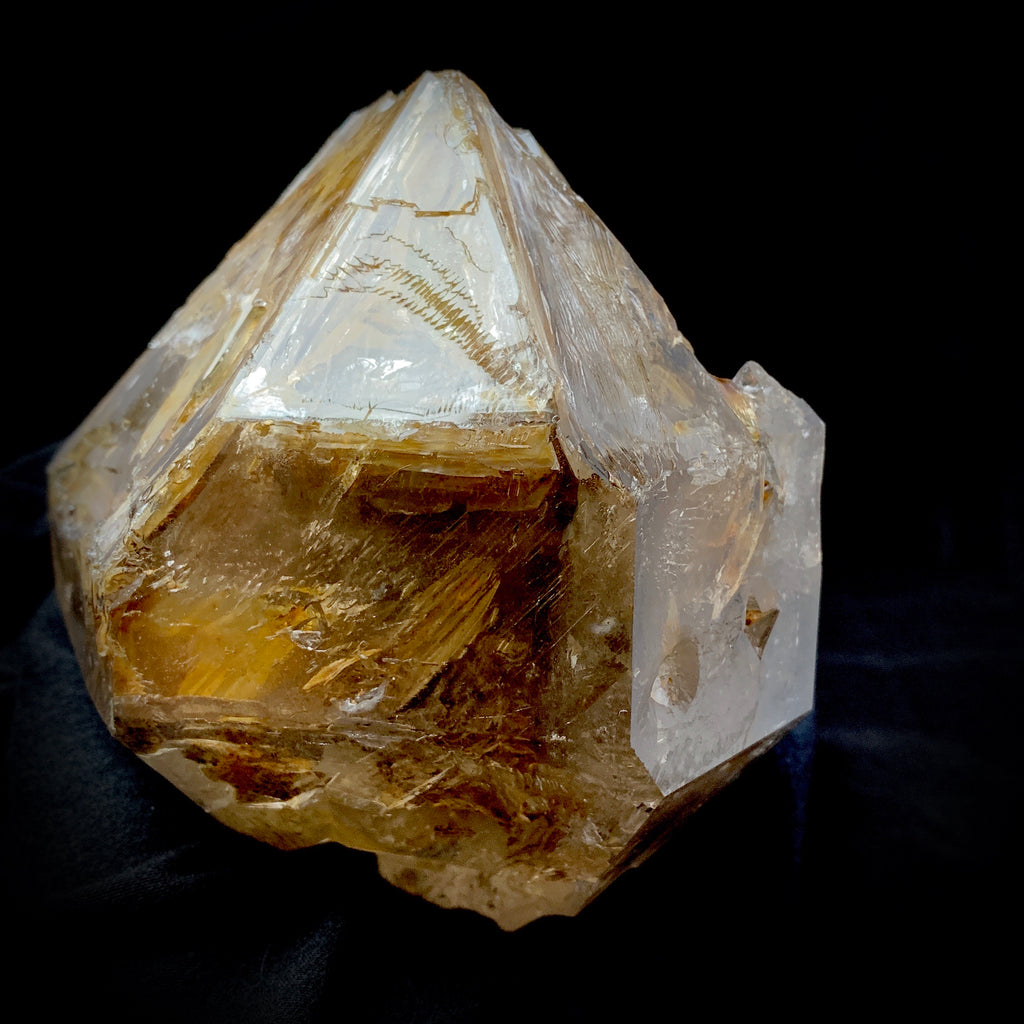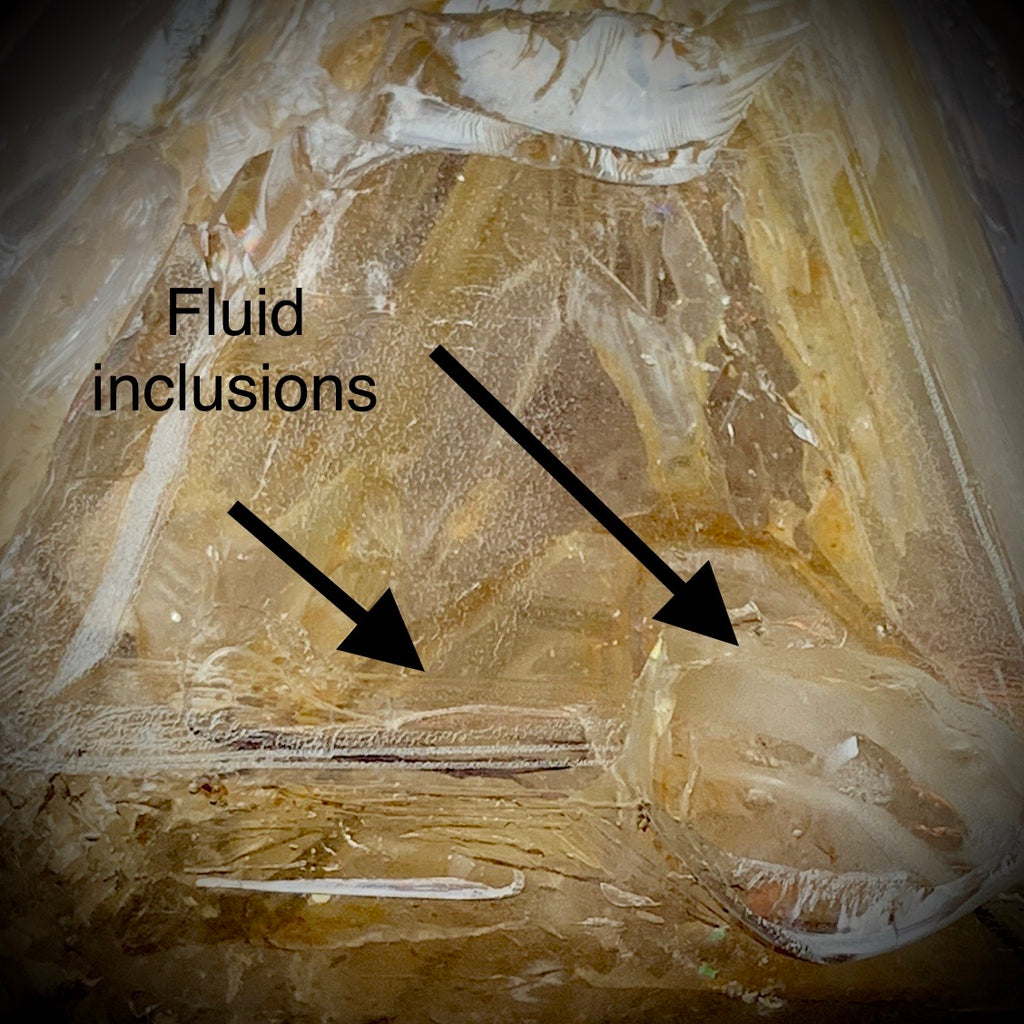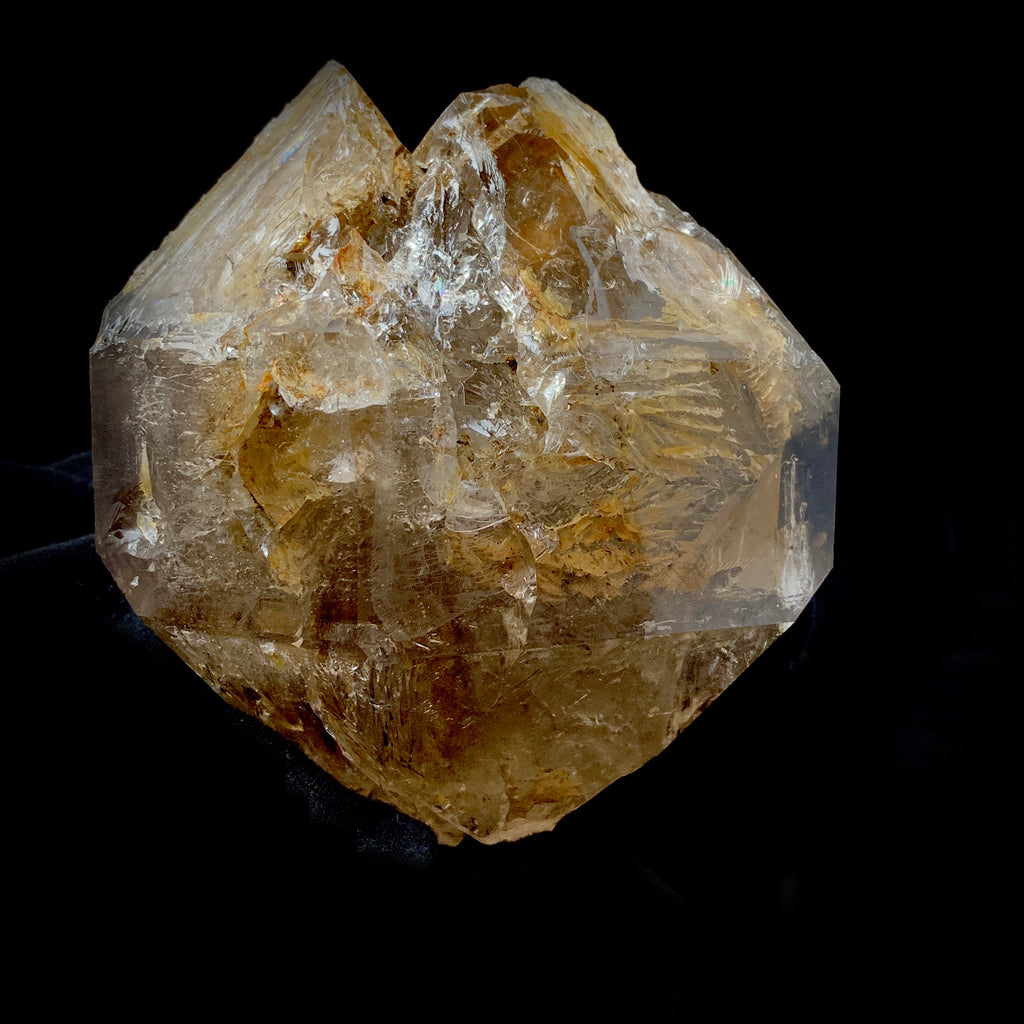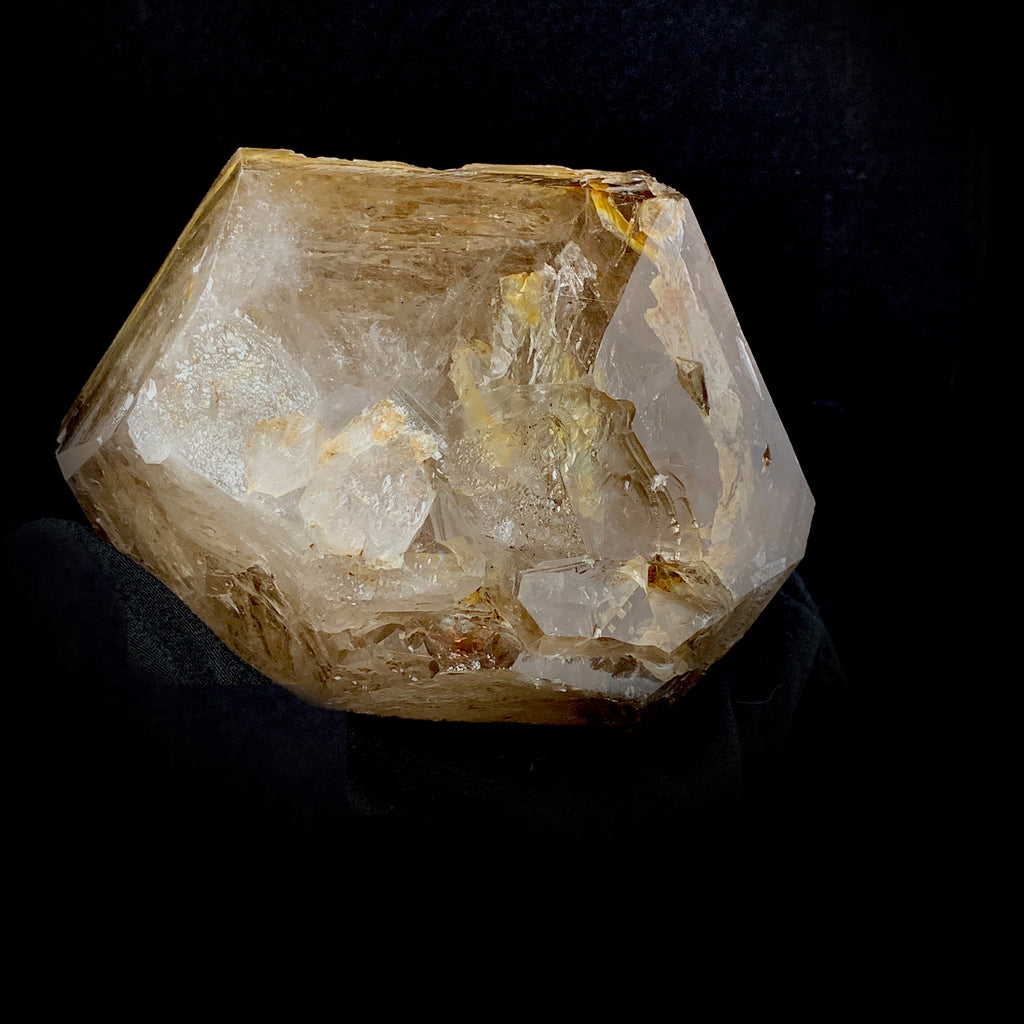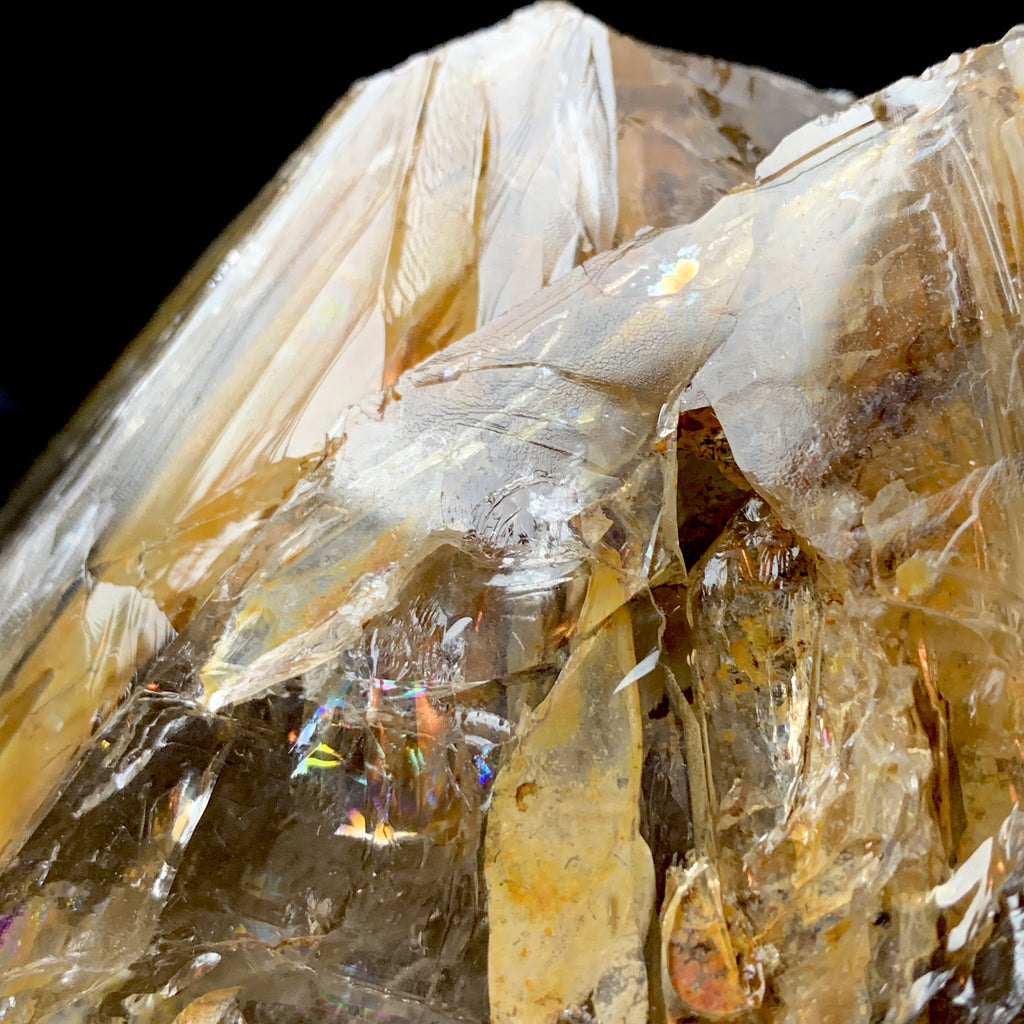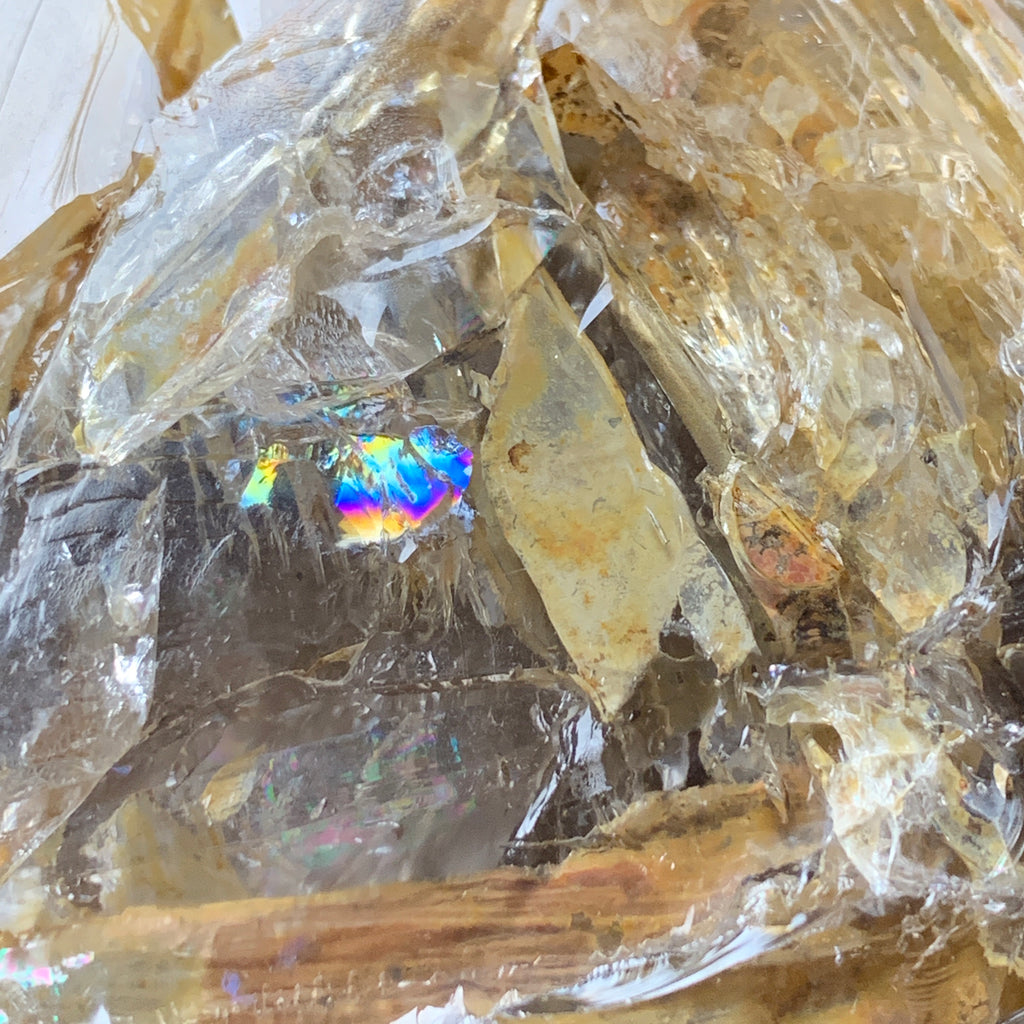 Huge Devic Temple Fenster Quartz With Moving Bubbles
This is a massive (3 pounds, 12 ounces), twinned and double terminated Devic Temple Fenster (also know as skeletal or window ) quartz from Bahia, Brazil.  Often (and erroneously) called enhydro quartz, it has two moving bubbles that I have found so far, and two fairly large fluid filled pockets. The rainbow on the front shines in almost any light.
This piece is completely natural and unpolished, highly lustrous,  with a light silver smoky color and golden clay inclusions. Please check back for a blog post on how these amazing and very rare crystals are formed, and how to spot a fake. This one is the real deal, and truly a one of a kind, for the serious collector or light worker. 
Measures 5.17 x 5.15 x 3.88 inches. Weighs 1695 grams. 
---
Thank you for sharing
---
More from this collection