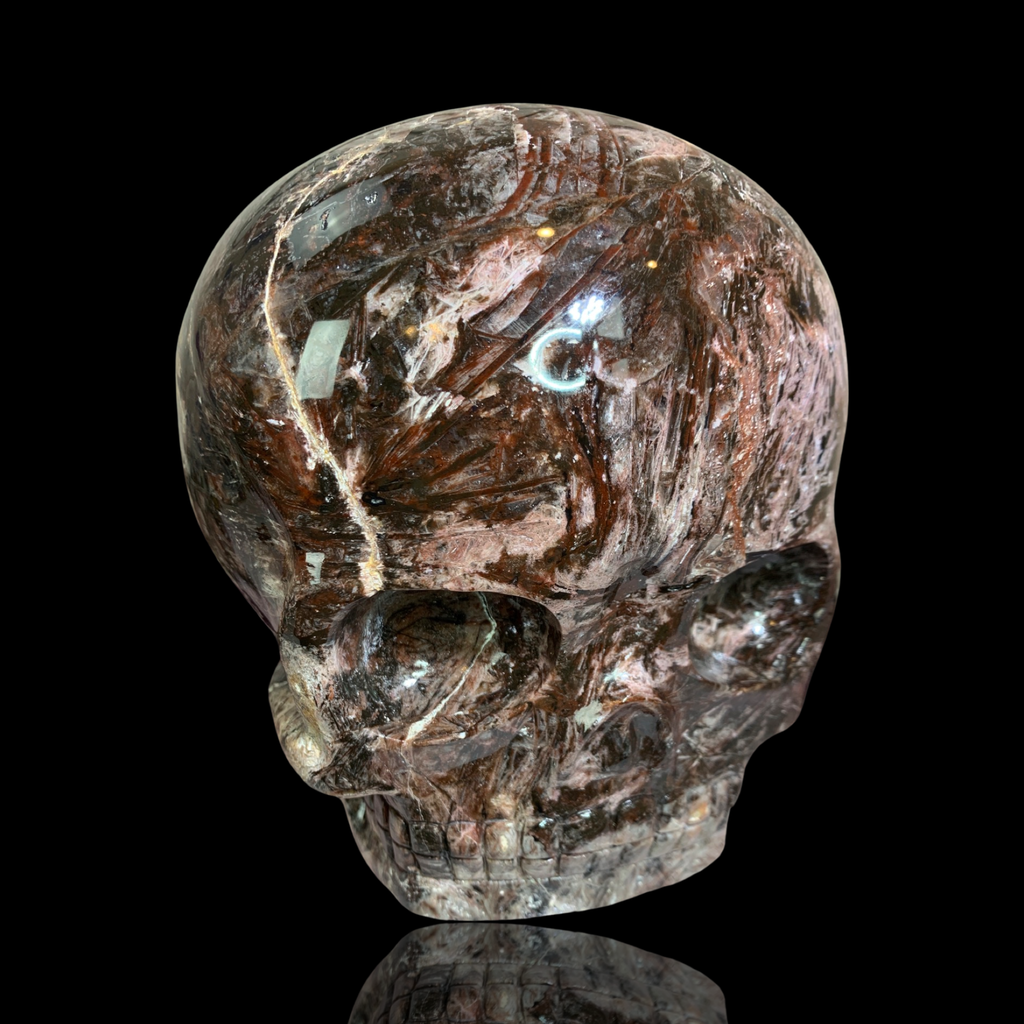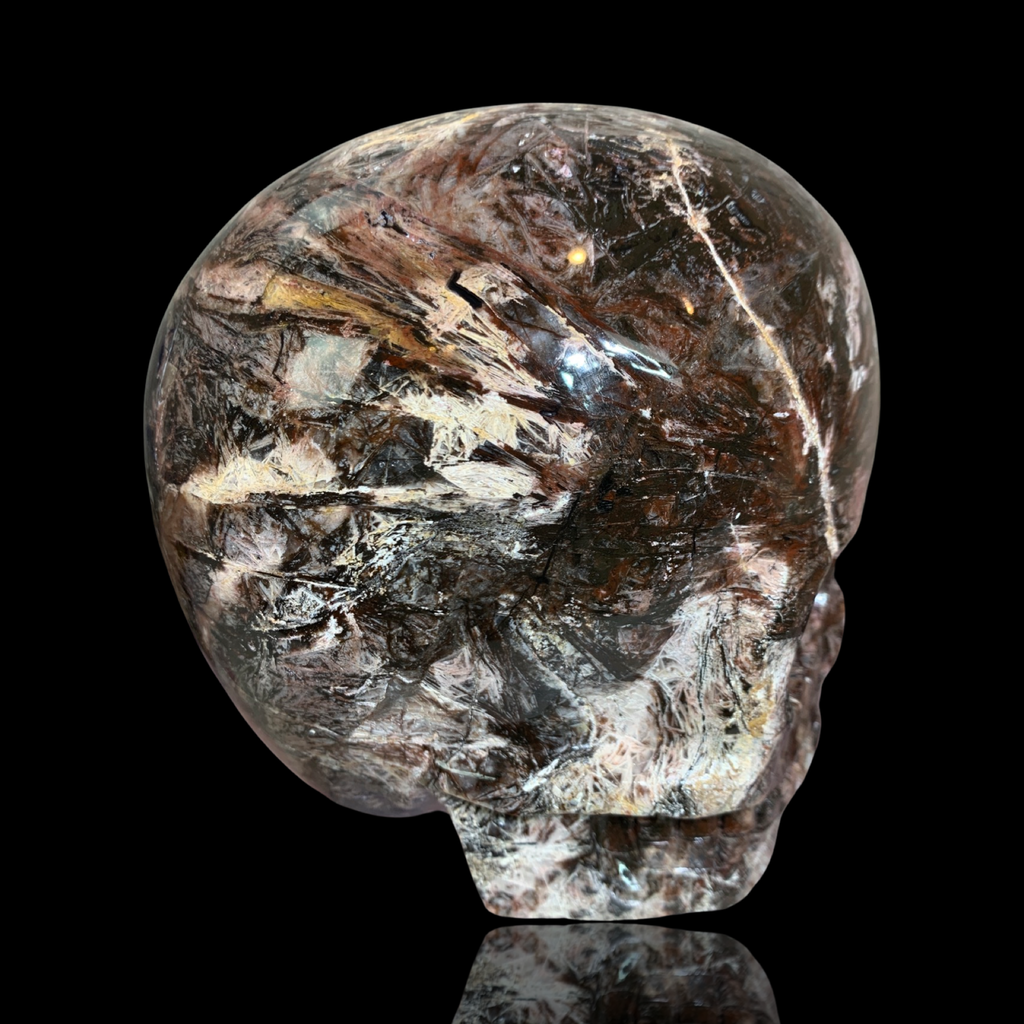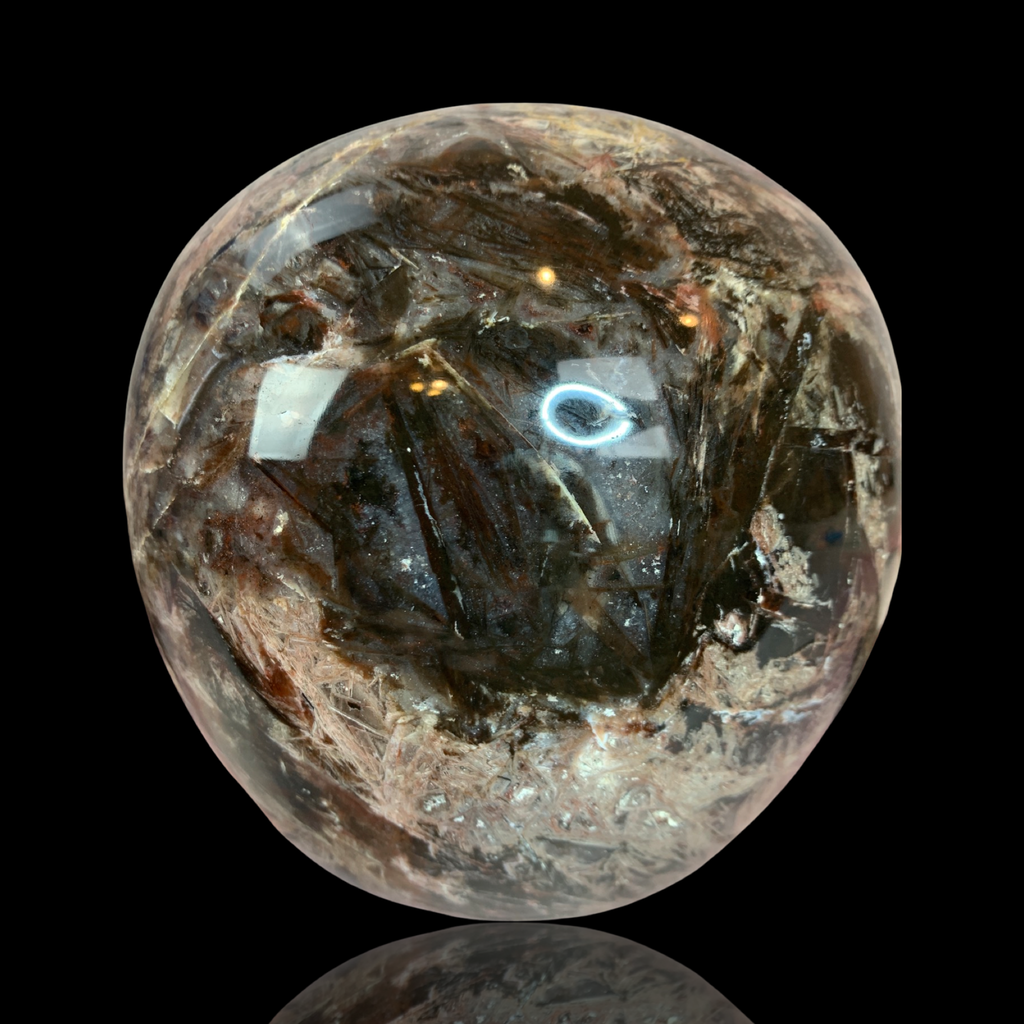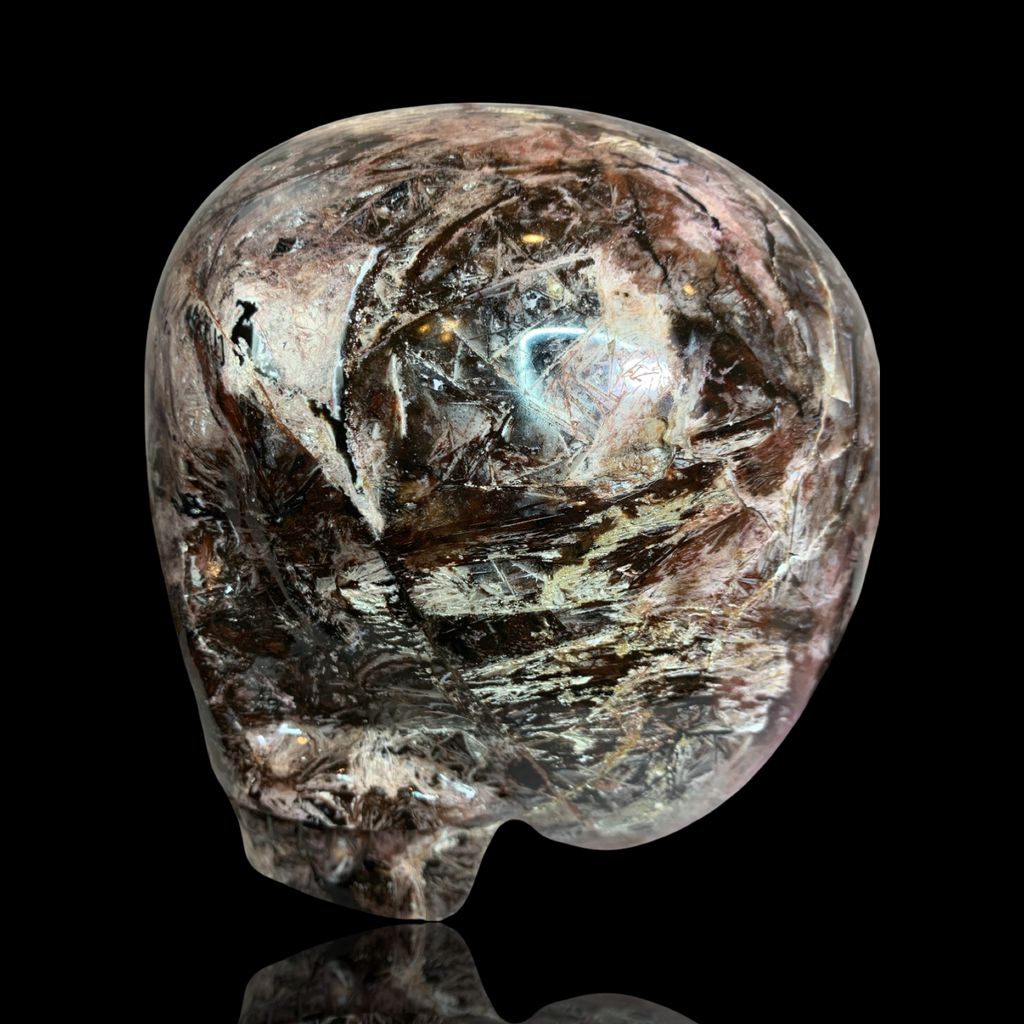 Fascia Jasper Magical Child Skull Carved by Leandro De Souza
This is the largest Magical Child Fascia Jasper skull carved by world renowned Master Carver Leandro De Souza that is currently available. This gorgeous skull  has a very strong presence and is ready to get to work! There is a friendly eagerness to him, an energy of happy anticipation now that I have made a place for him here to be seen and connect with his partner. 
He is a beautiful skull, with a large area of light amethyst on the back of his head, and geometric patterning over the crown.
Carved from what has come to be called "The Black Collection" of Fascia Jasper, this material connects multidimensionally. It has a particular resonance with the electrical system of the physical body and is a vast repository of ancestral knowledge from ancient civilizations. It is highly protective and very communicative. When combined the  love and intention Leandro pours into the carving process, the result is a very high vibrational crystalline being and the properties are amplified many times over.
Comes with a Certificate of Authenticity 
Measures-5.78" x 5.34" x 5.43"
Weighs-4088g 
---
Thank you for sharing
---
More from this collection