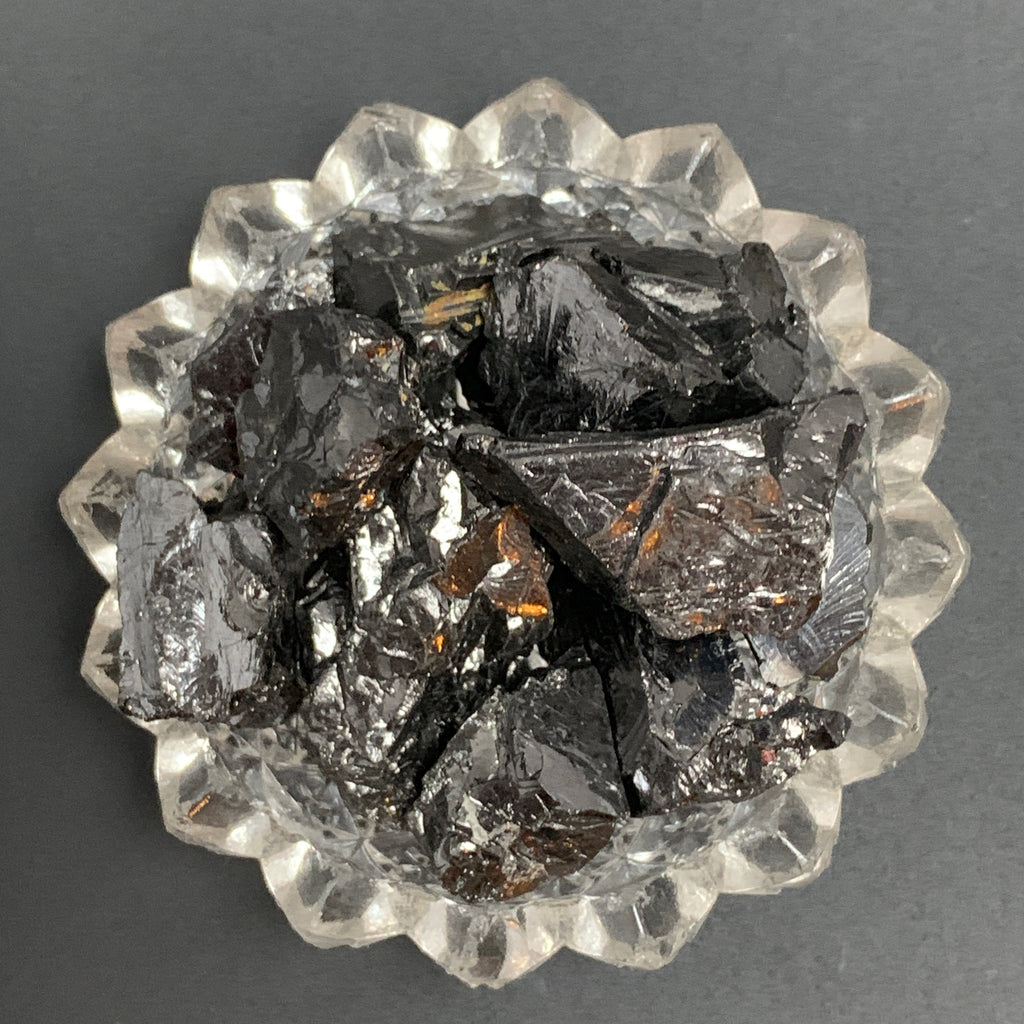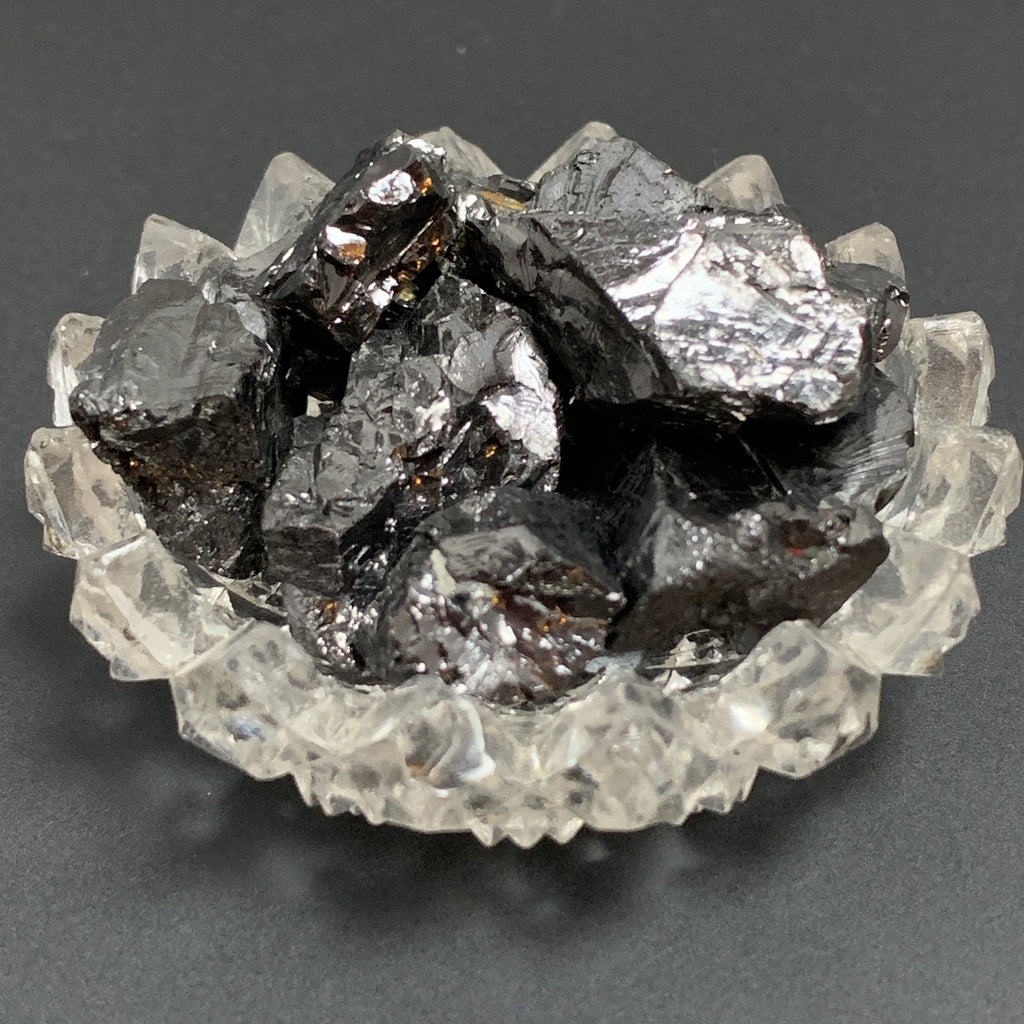 Shungite-Elite
Grid set special! Buy five (1-2 gram size only) elite Shungite pieces and get one free.
Discount is automatically applied at checkout, no need to enter a code. You will see SHUNGITE GRID in your shopping cart.
==========
This is Elite Shungite, the good stuff!  Elite shungite is very pure, and is brittle so you will not find it tumbled or carved. It has a beautiful silvery sheen. It is used by many, including myself, to purify and enhance water, and considered to be safe to place directly in water. Elite shungite is also great for EMF protection. A little goes a long way. It is also a very light weight mineral, so weights can be deceiving.  A 1 to 2 gram piece is about 1/2" to 1" long.  

NOTE-The less expensive black shungite is NOT for water purificaton, it contains pyrite and other impurities which are toxic (you do NOT want arsenic in your water!). Great for EMF protection, not great for water purification. The more you know.....
 Keywords— detoxification, purification, emf protection, energy and immune system balancing, grounding
Chakra-root and earth star
Price is per piece. 
Average weight--see drop down 
This information is not intended to replace professional medical advice.
---
Thank you for sharing
---
More from this collection