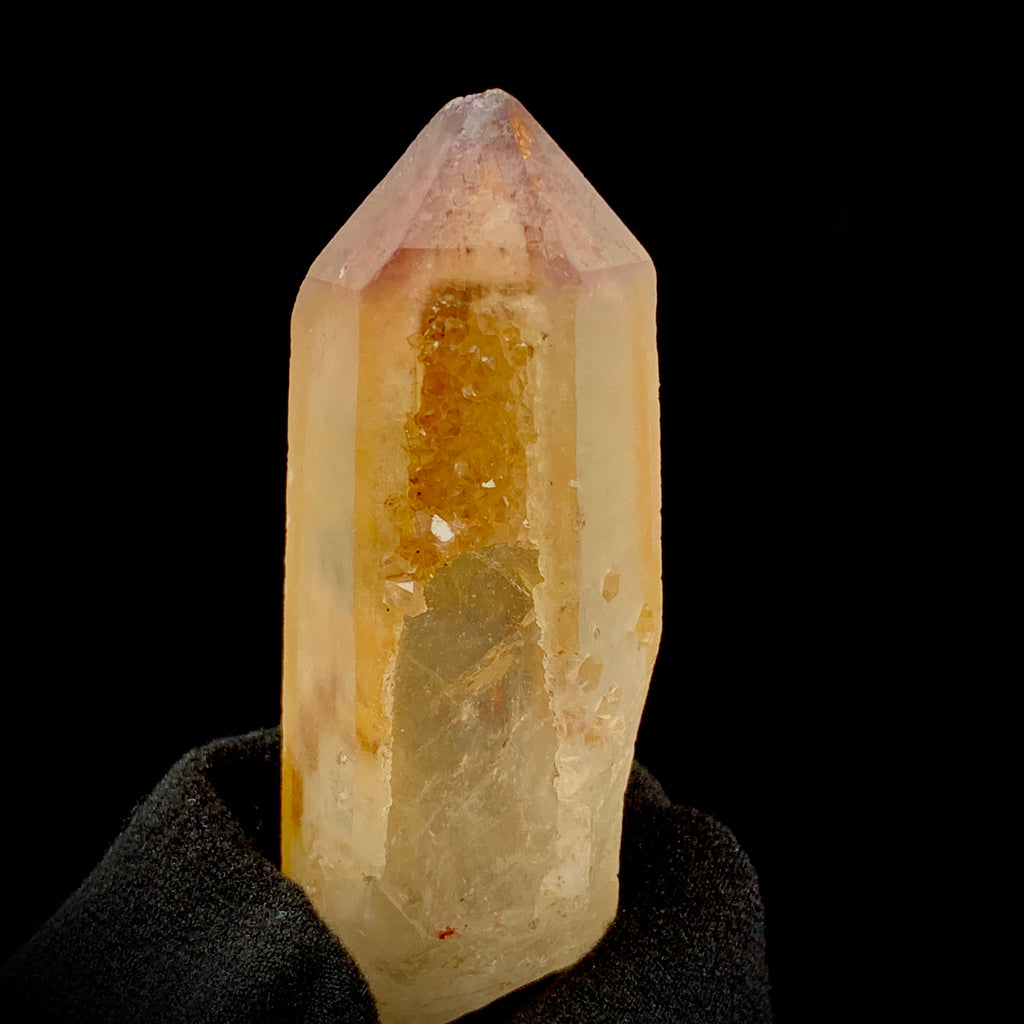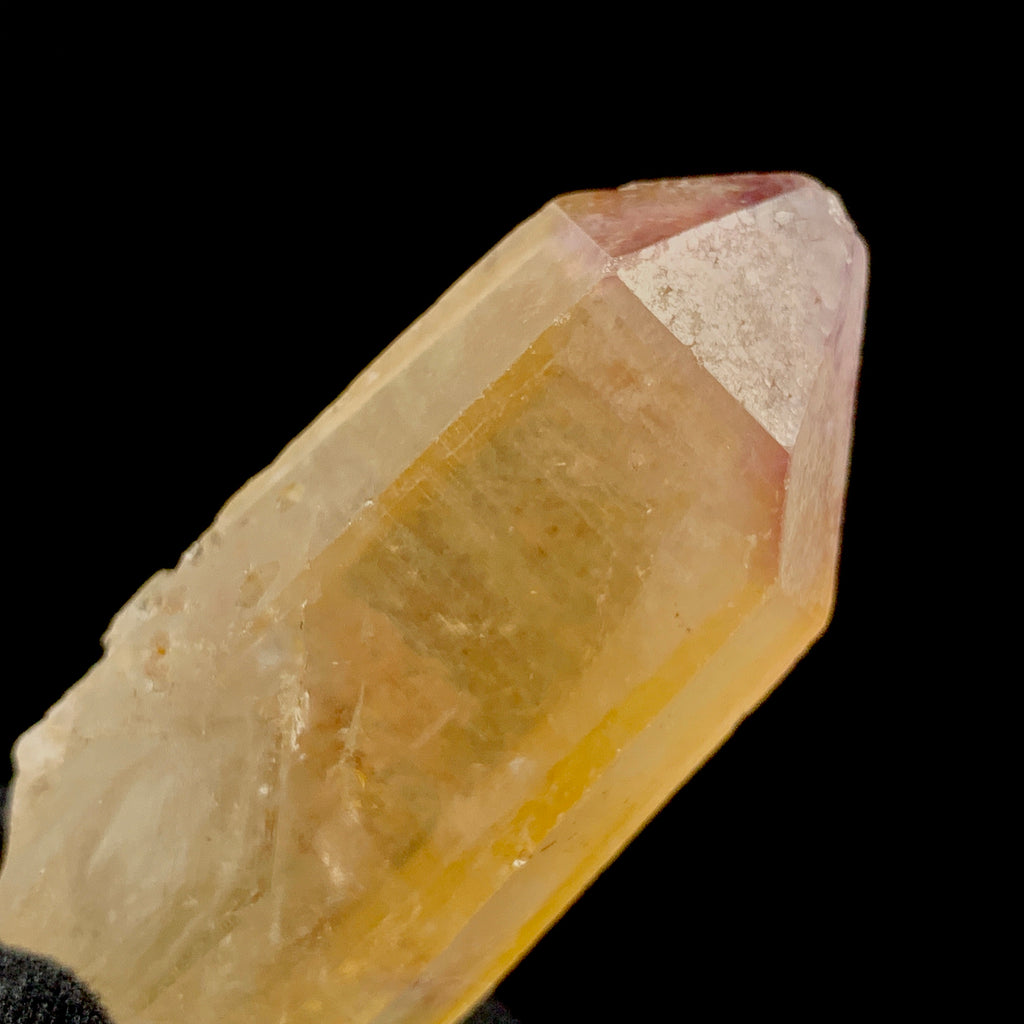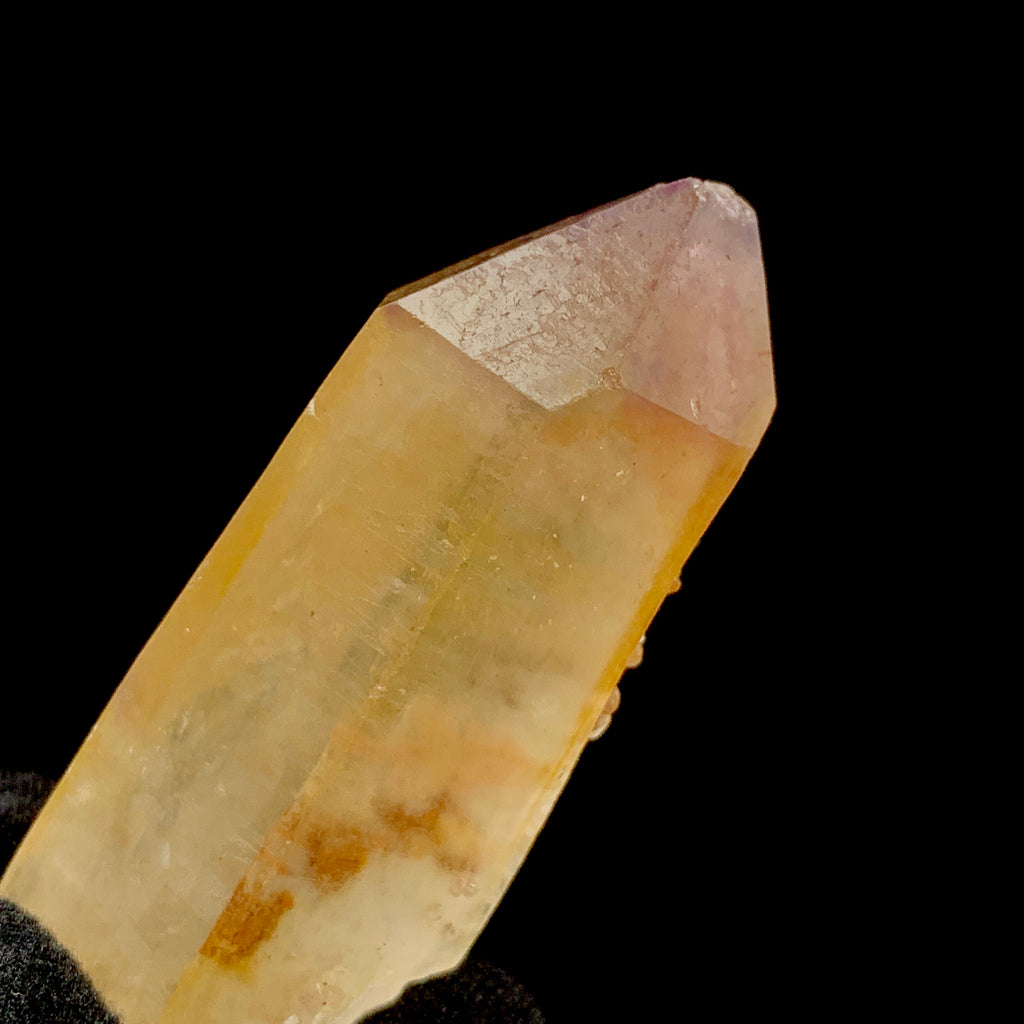 Unity Lemurian with Manifestation
The Unities are amazing manifestation crystals, and this one is extremely rare in that is has a small manifestation growing from the dark hematite spot near the base of the phantom! It also has a cool rainbow on one side —may as well  manifest with joy, right?!  The rainbow is formed between the layers of the inner Lemurian and the golden overcoat, and looks like two mountains. An open back, druzy zipper with amethyst tips, and full length phantom complete the list of bells and whistles. 
For an overview of background and properties please see the main Unity Crystal Collection page (under Lemurians in the main menu).  The promised blog post is almost ready, so stay tuned!
 Measures 2.21 x .72 x .86. Weighs 37 grams. 
---
Thank you for sharing
---
More from this collection