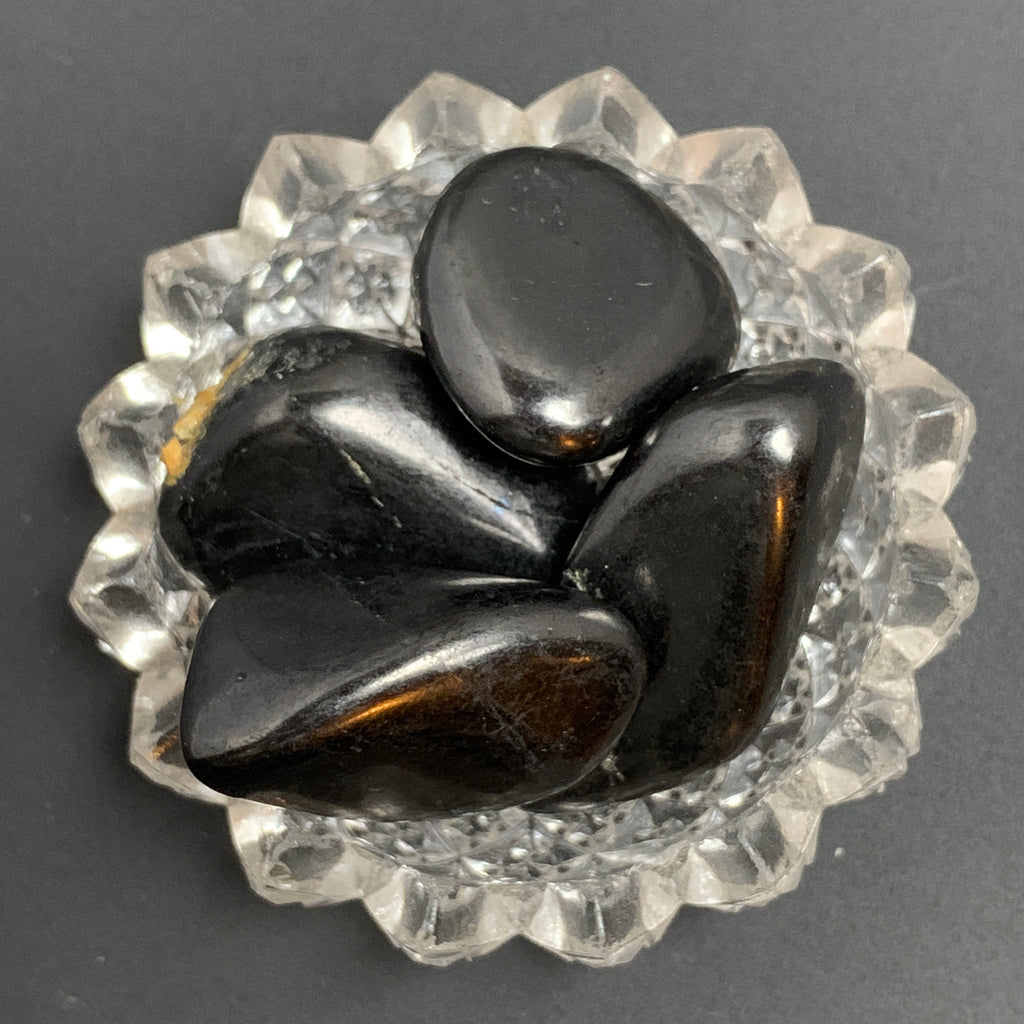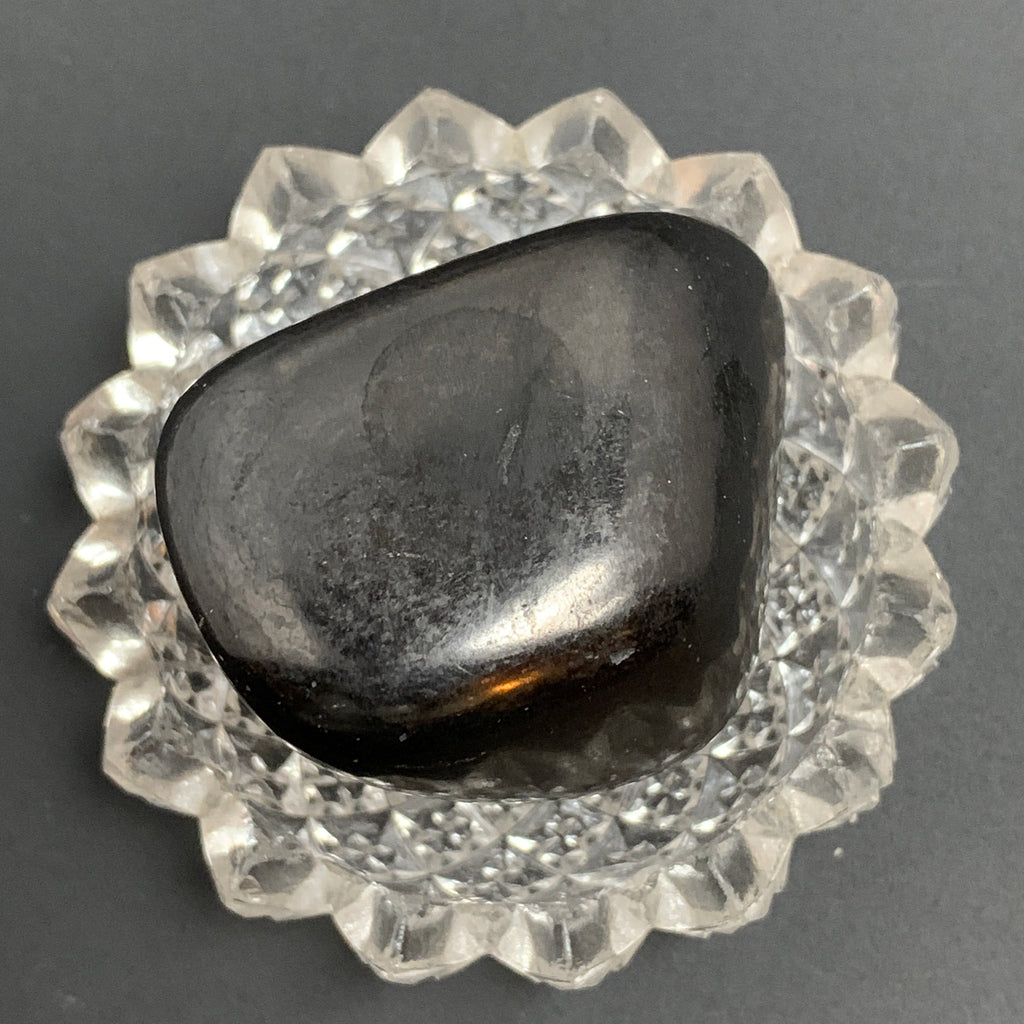 Shungite Tumbles
Keywords— detoxification, purification, emf protection, energy and immune system balancing, grounding
Chakra-root and earth star
These make great pocket rocks! Especially helpful during mercury retrograde, Shungite is very grounding without being overly telluric. From Karelia, Russia. This type is less expensive than elite Shungite and and can be tumbled and made into shapes. It is NOT for use in water. 
Price is per piece. 
Average weight--see drop down 
Average length--1.5" the small size are flatter but most are over an inch long  
This information is not intended to replace professional medical advice.
---
Thank you for sharing
---
More from this collection