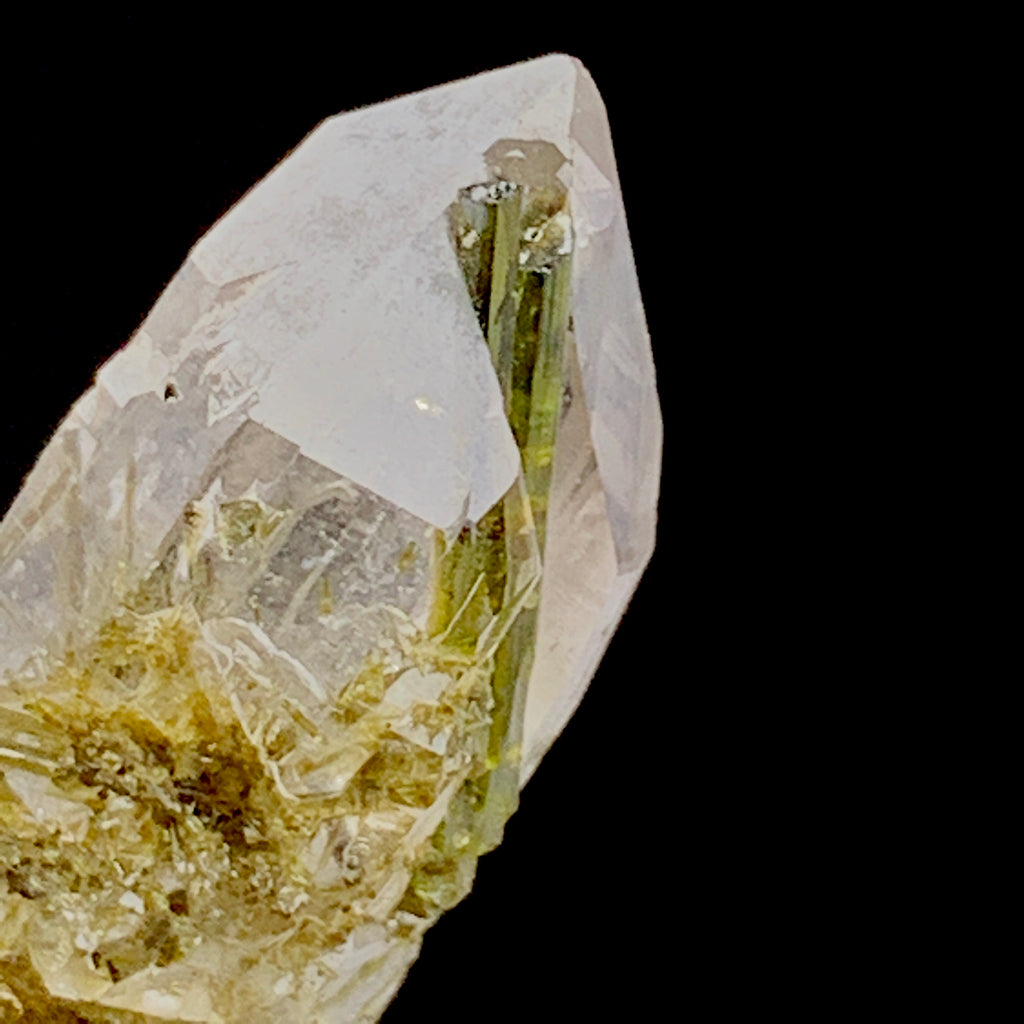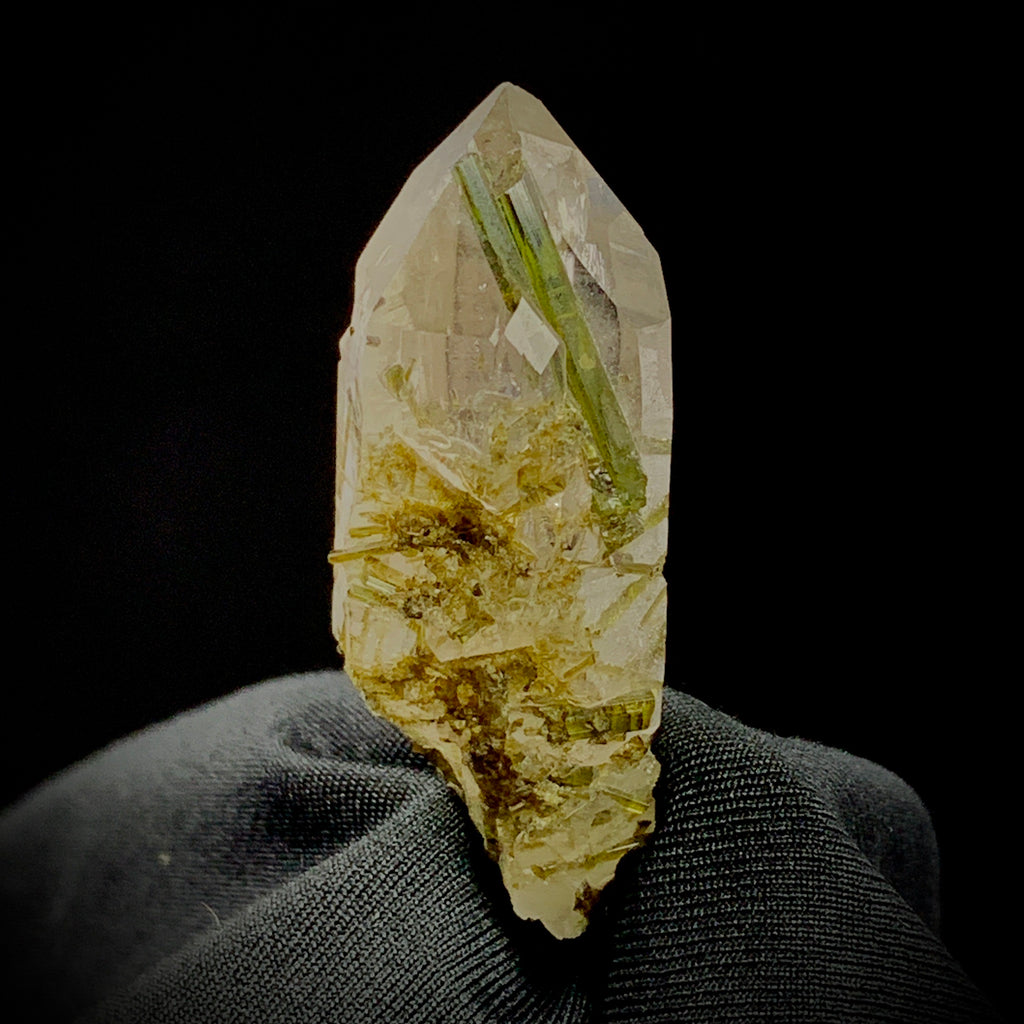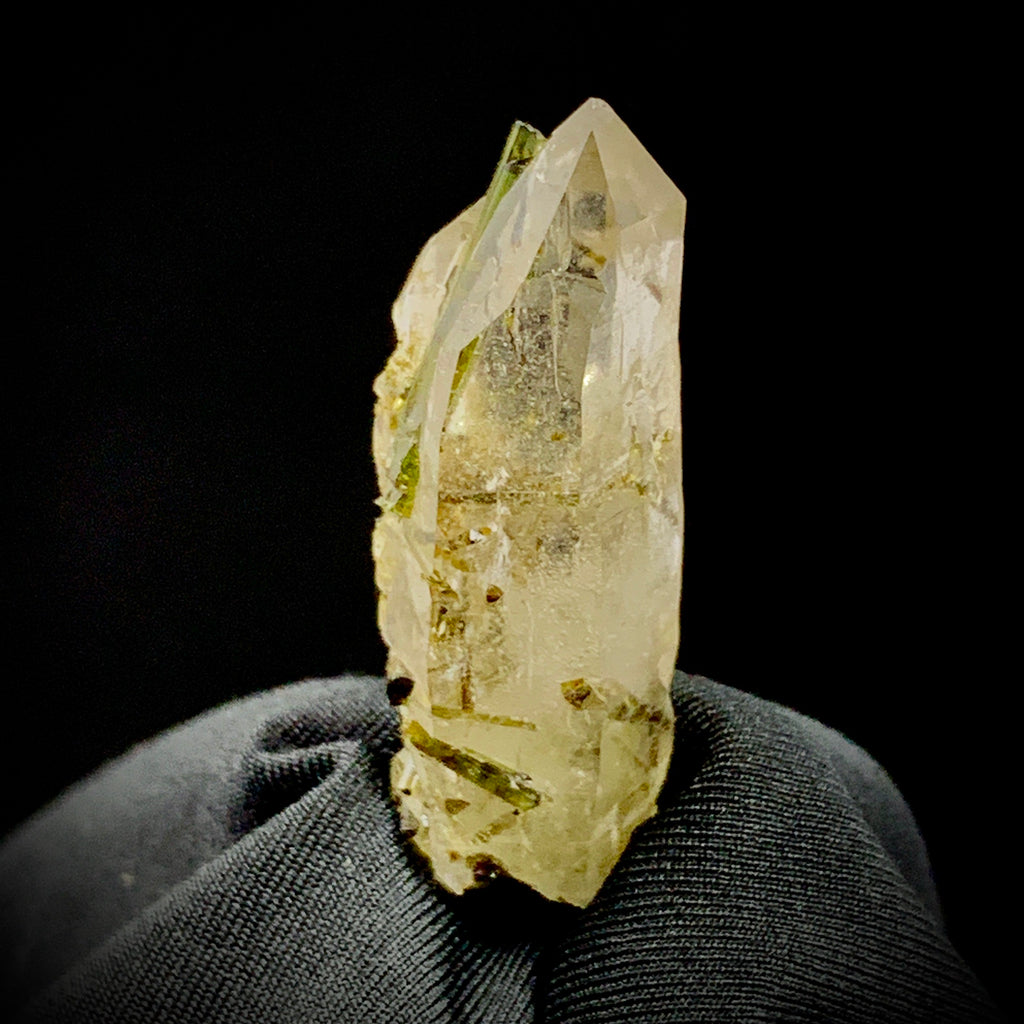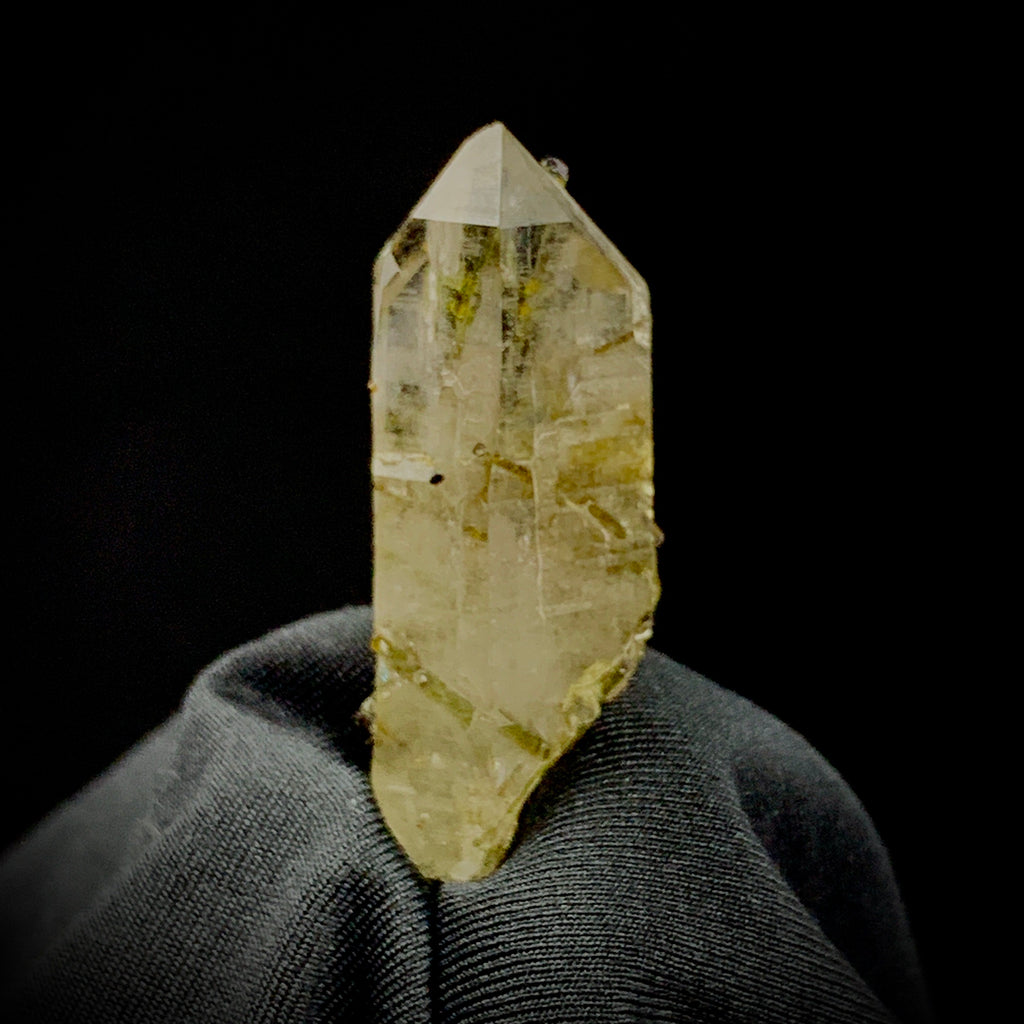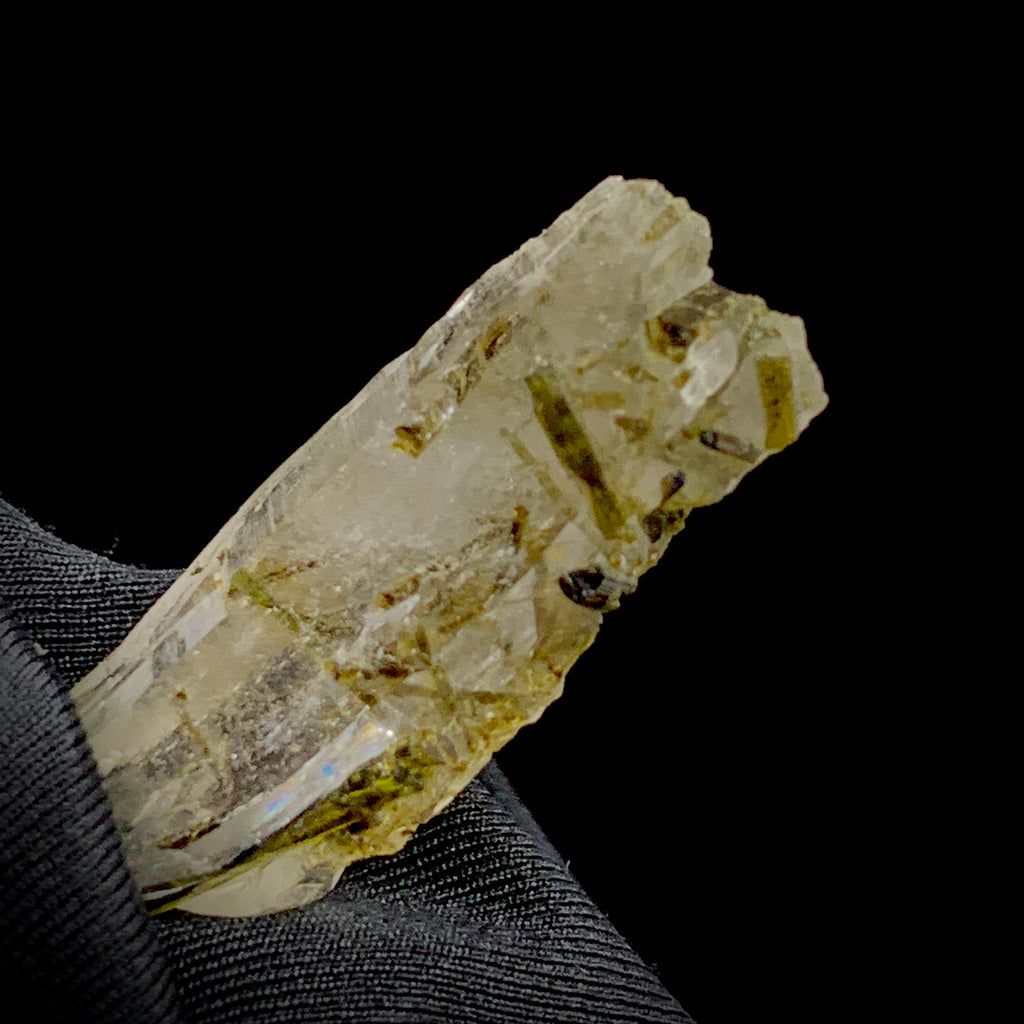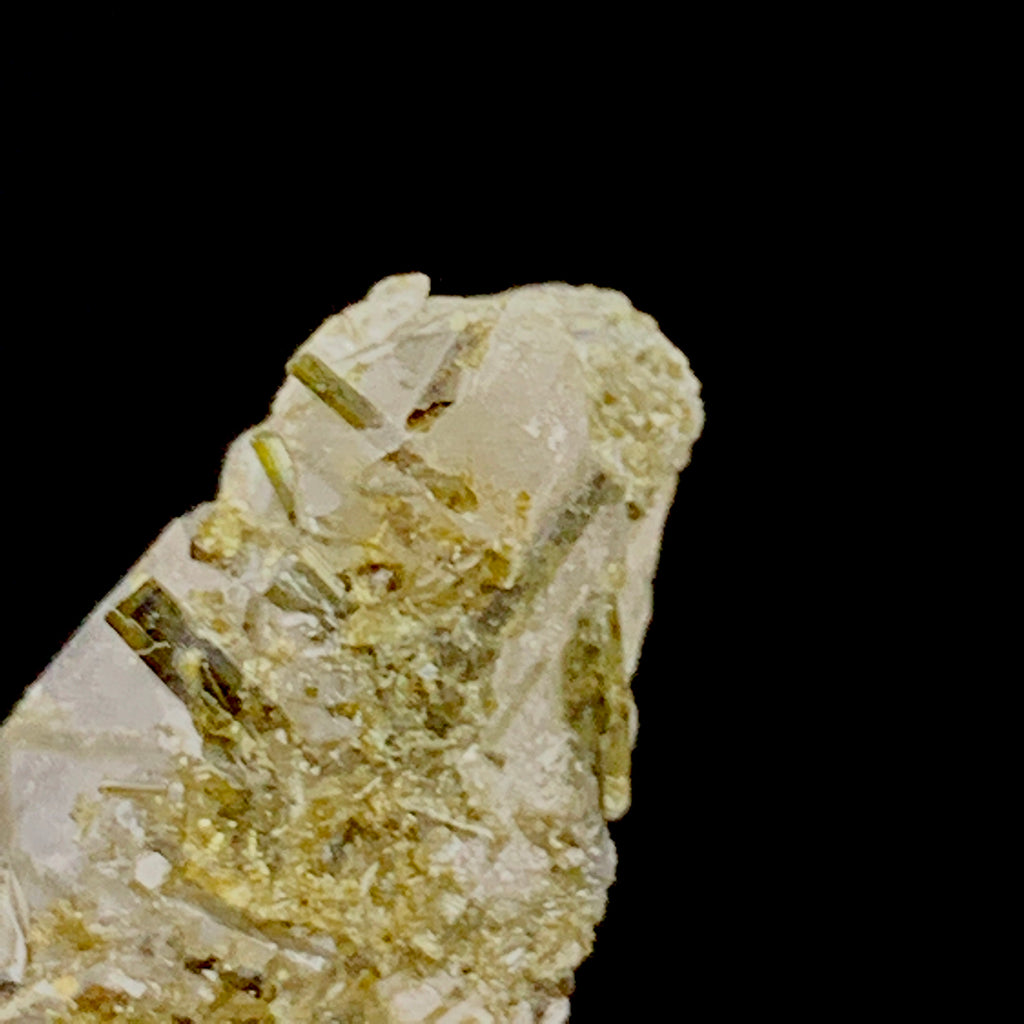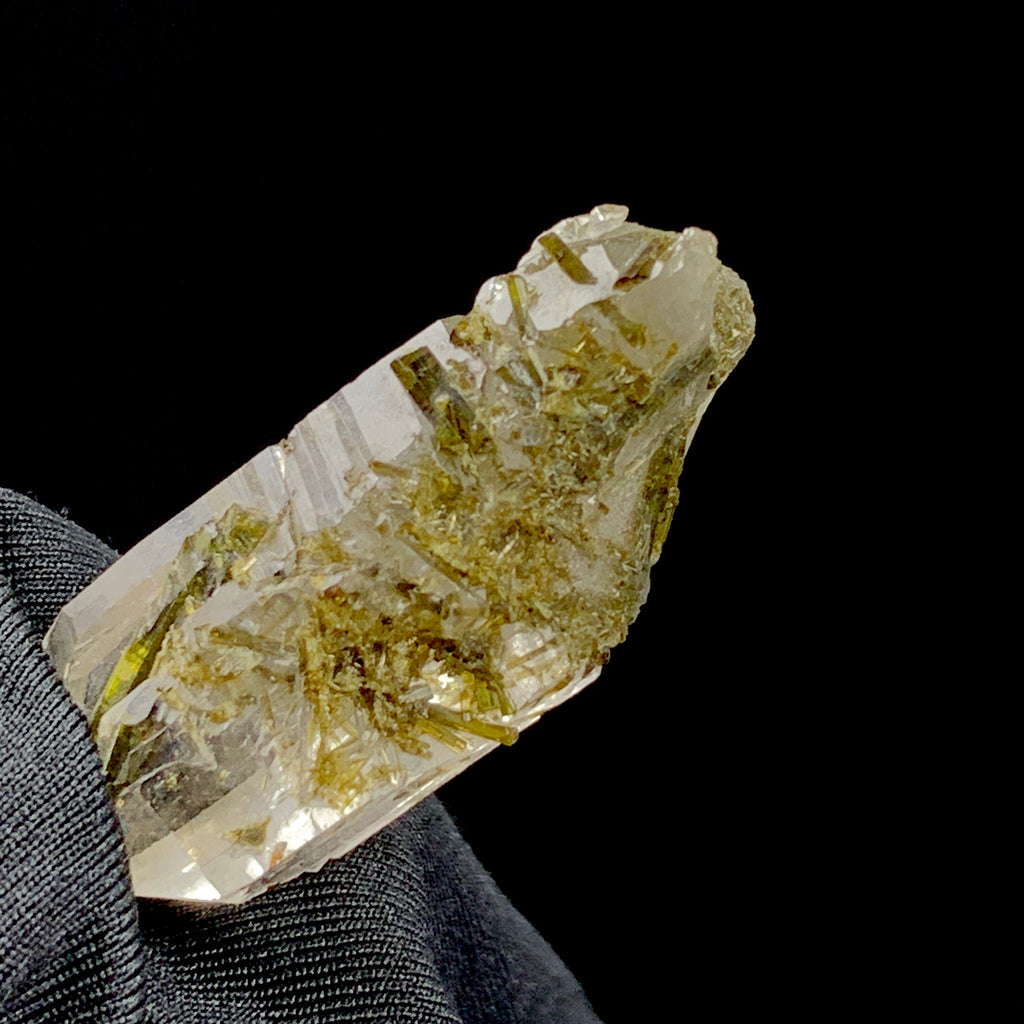 Green Tourmaline in Quartz
Super lustrous, natural and unpolished from  the famous Cruziero Mine in Brazil. This piece is double terminated ( look closely!), and filled with rainbows. There is also a cute little diamond window! The energy is simply amazing. Green tourmaline is said  to promote happiness and joy for life. It is a wonderful heart chakra stone, and serves  to connect the heart of the body to the heart of the earth. A great stone for herbalists and plant lovers. 🌱 This Is the last piece available, the collection sold out almost immediately. 
Measures 1.61 x .061 x .58 inches.  Weighs 11 grams. 
---
Thank you for sharing