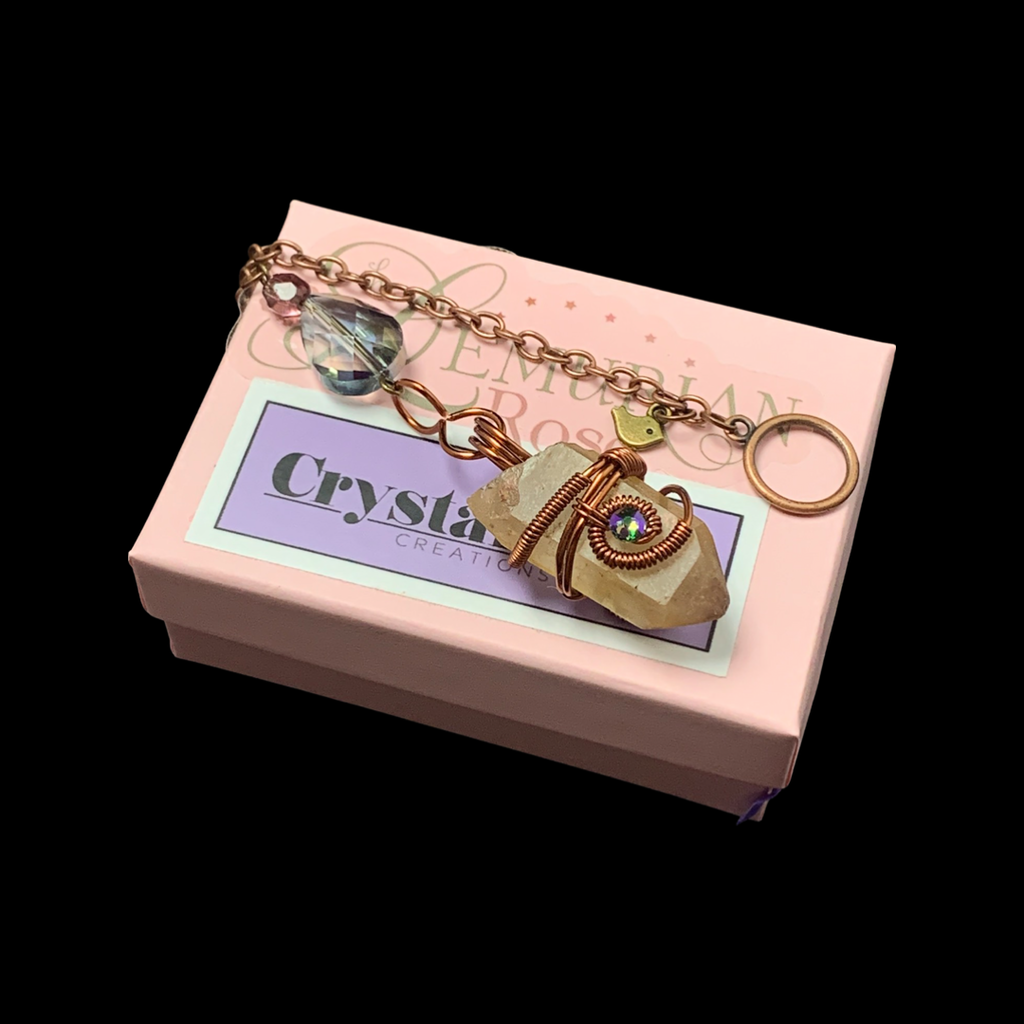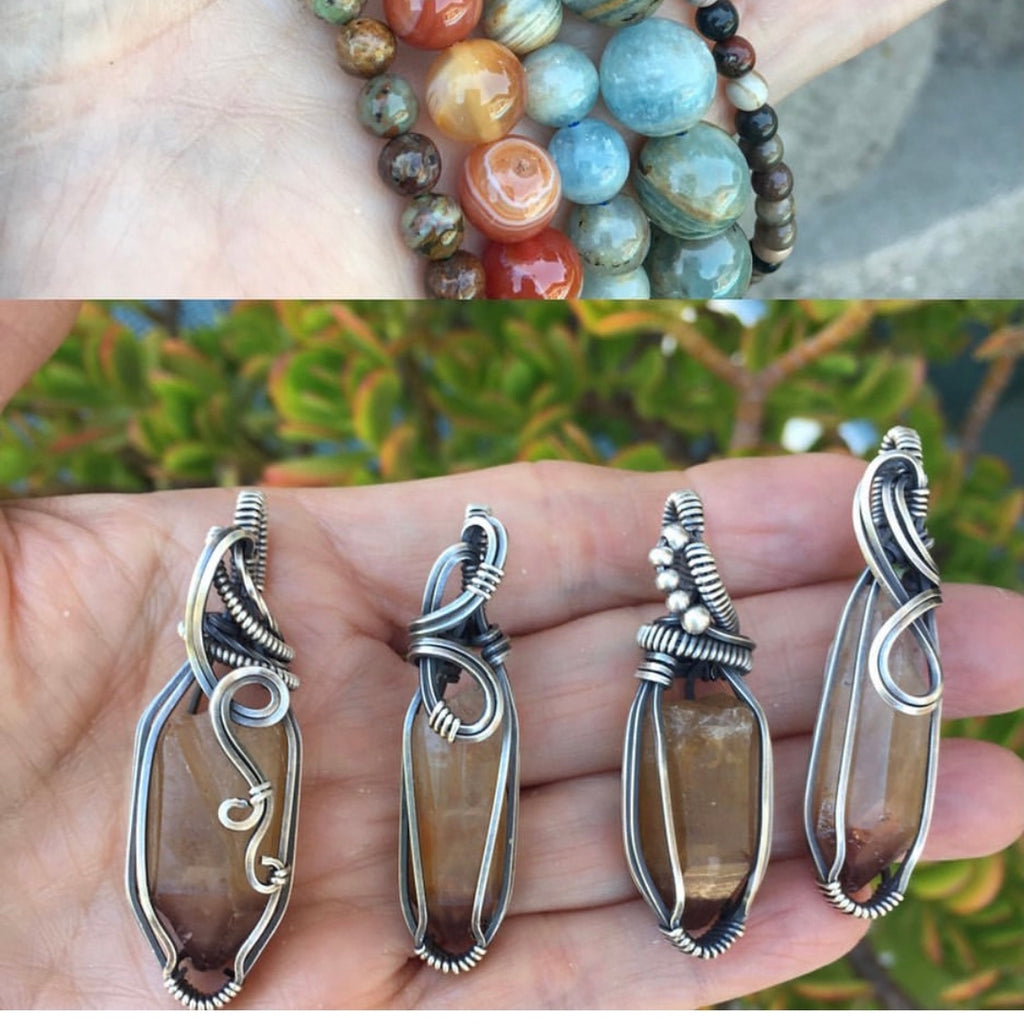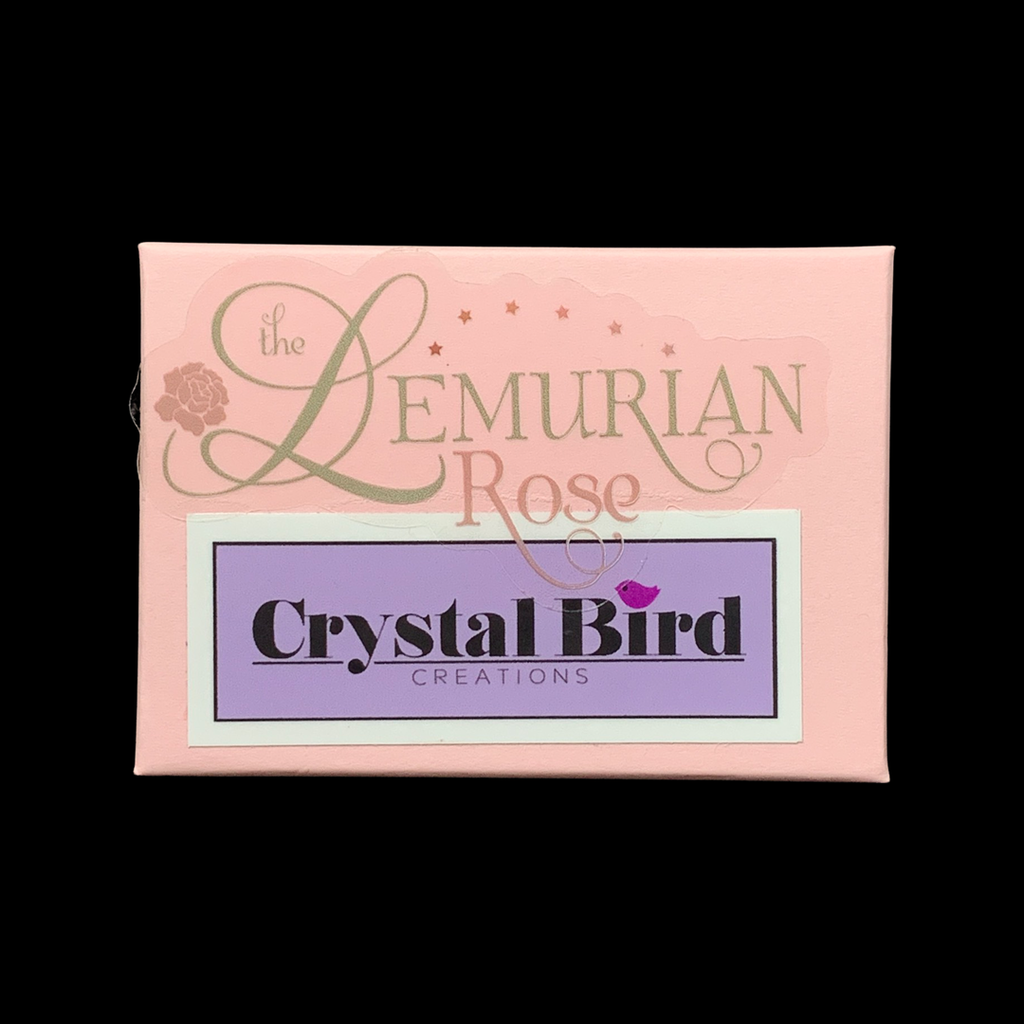 Dreamcoat and Unity Lemurian Pendulums
Now in stock and ready to ship! Half of this collection was sold as preorders, and the other half is here and ready to go!  This group is all Golden Dreamcoat Lemurians,  beautifully wrapped by Sheri at Crystal Bird Creations. We had a great time collaborating on the design for these, and they have become very popular.
 This entire collection is conversion kits so you can wear your pendulum as a necklace or on a key chain (the necklace chains are 18' long). Please note- the photo on the black background is not a conversion kit, but it was the only one I had on hand. New photos coming soon. Sheri made the video of the conversion kit and packaging as well as the work in progress pic with new gemstone beads.
Each pendulum is a unique creation, and comes packaged as pictured.  I cannot honor requests for certain colors or styles, they are boxed and sealed when they arrive, however you can choose your metal from the drop down. The June 5th 2021 Live Sale is saved on Instagram and you can view a very nice assortment there if you would like to see more examples.  You can find me on Instagram @TheLemurianRose.
---
Thank you for sharing
---
More from this collection