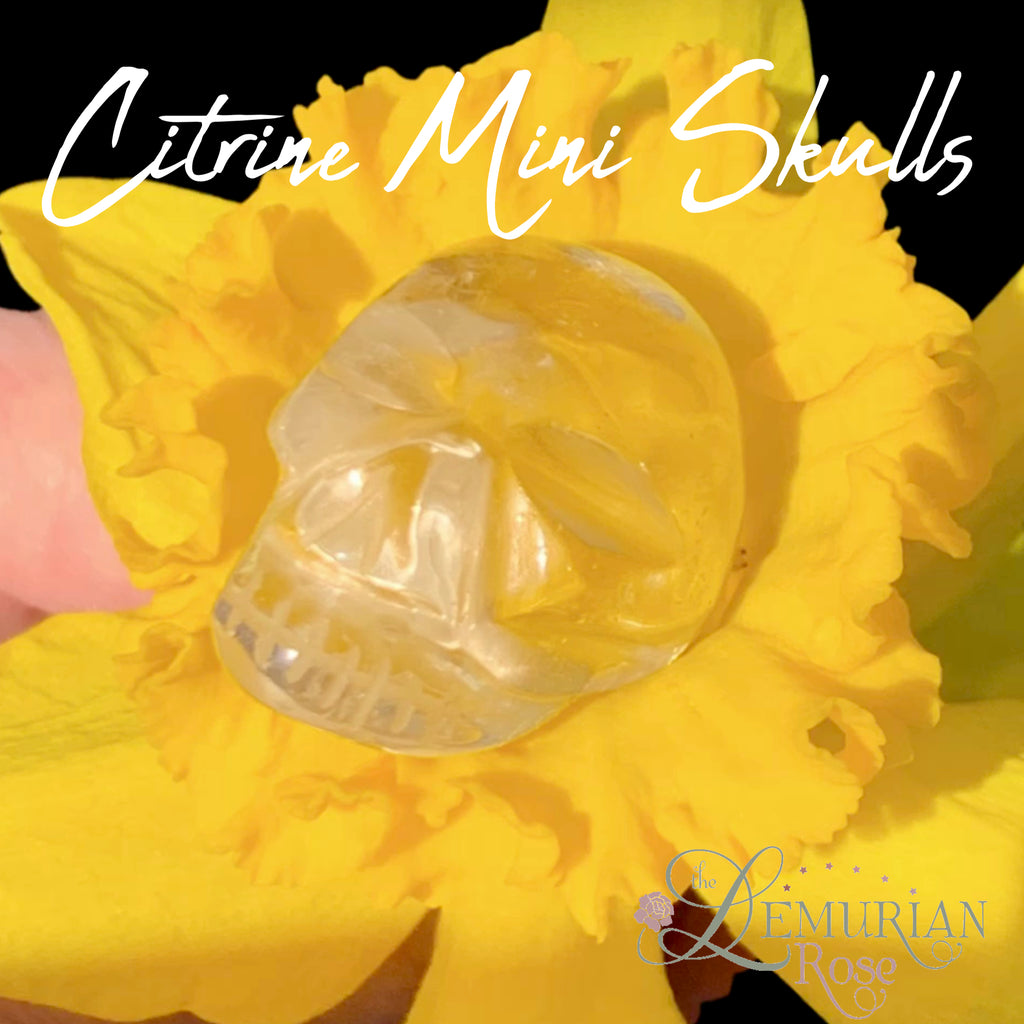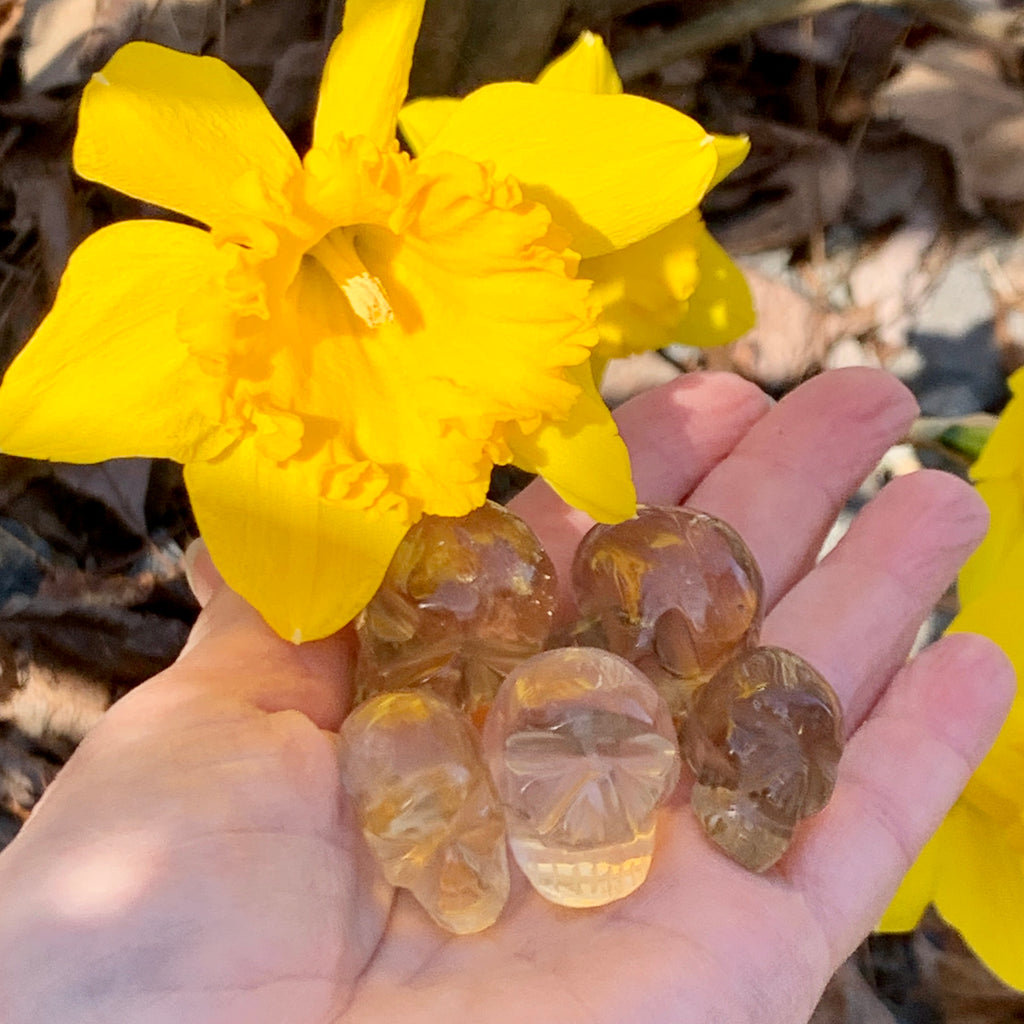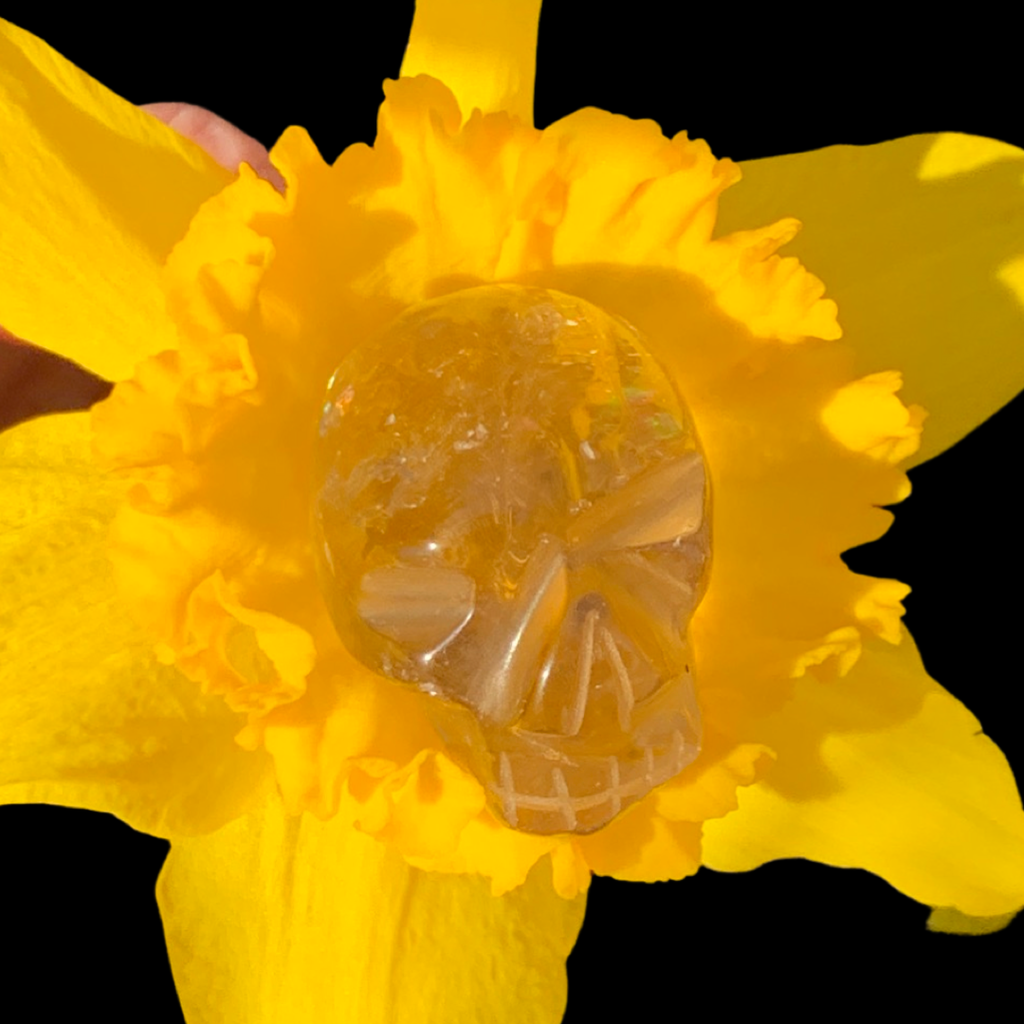 Citrine Mini Skulls
Sunshine, rainbows, daffodils, and citrine, 🌼So many reasons to be happy! The daffodils are blooming and I could not resist this perfect photo on a perfect day. These happy mini skulls are sure to bring out your inner flower child, they are all about joy and flower power! (If you are a child of the 1960's, you know what I mean). They come from Araçuai, MG, Brazil. Most are a light champagne color and many have rainbows. These fellows seem to enjoy traveling in fours, and a group of four feels WONDERFUL in your pocket. 
🌼Use the code BROTHERSFOUR  (10-14 gram size only) to buy 3 and get a fourth at 50% off🌼

Each measures about 1", see drop down for available weights.  Little drops of sunshine, and the best fidget toy around, hands down.  I will choose intuitively for you.
---
Thank you for sharing
---
More from this collection