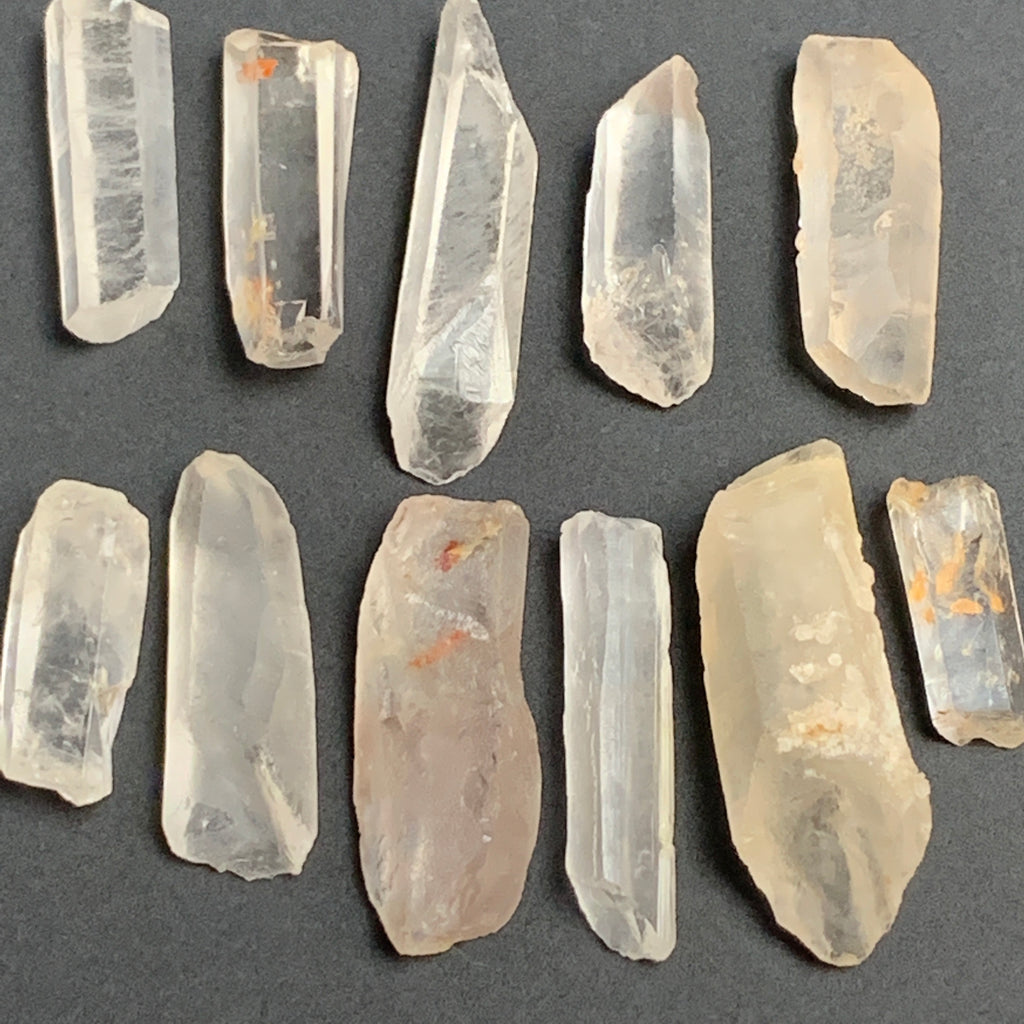 Lemurians-Small Pink /Warriors
Keywords— wholeness, oneness, connectedness, spiritual growth, unconditional love, accessing sacred mysteries. 
Chakra-Heart and Crown 
Beautiful pink Lemurians from Serra Do Cabral, Minas Gerais, Brazil.  These are warriors, most do not have facets, or have significant damage to the facets. They are fantastic for grids, especially for outdoor projects. The picture is a representation, I will intuitively choose for you with the intention of your highest good and greatest joy. 
These measure approximately 1-1.5" long and weigh approximately 2-5 grams  
Price is per piece. 
This information is not intended to replace professional medical advice.
---
Thank you for sharing
---
More from this collection