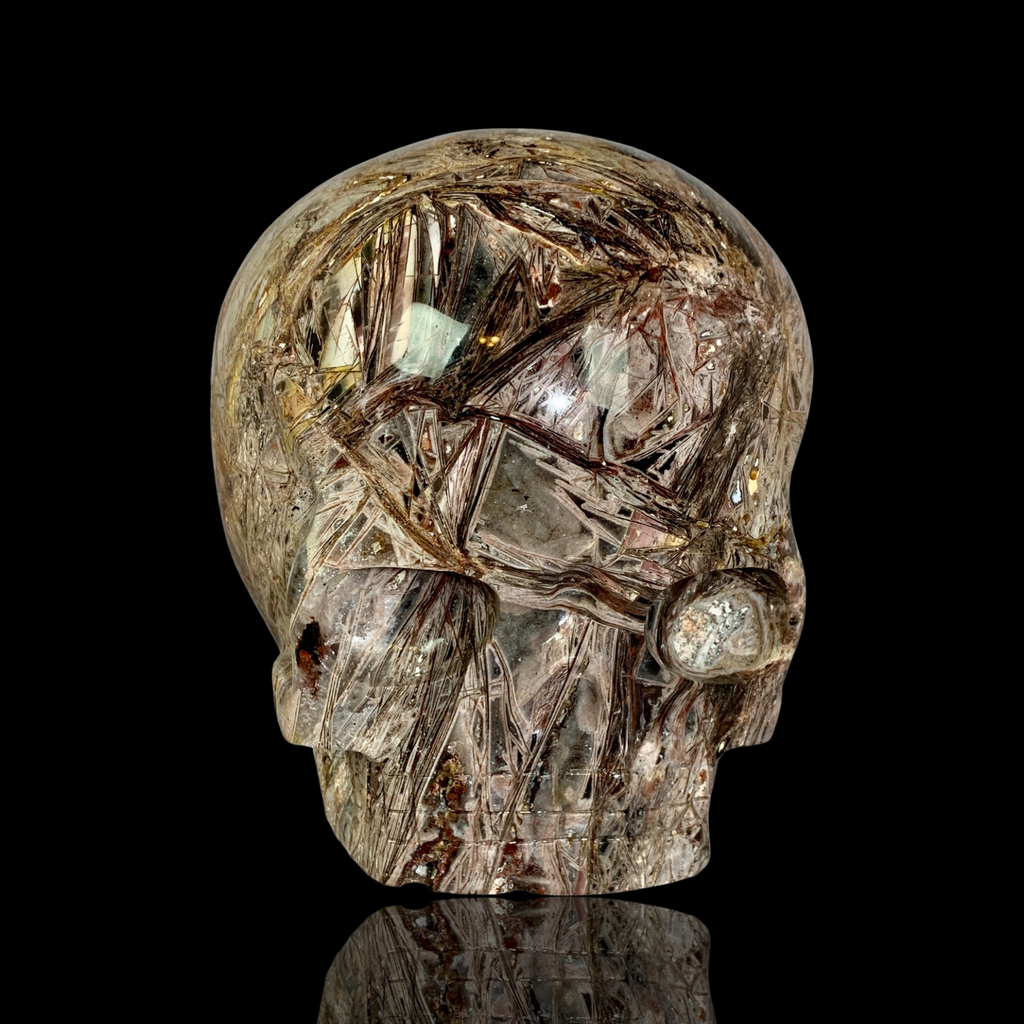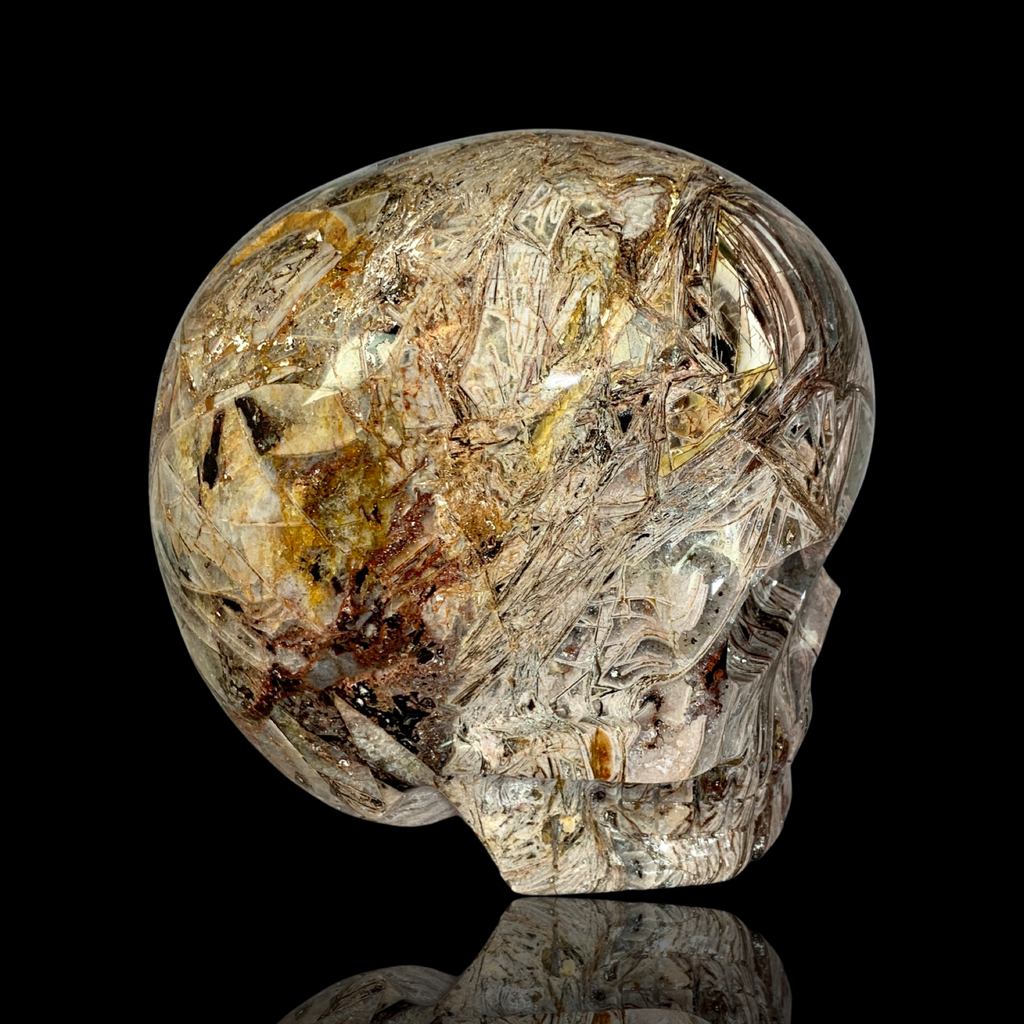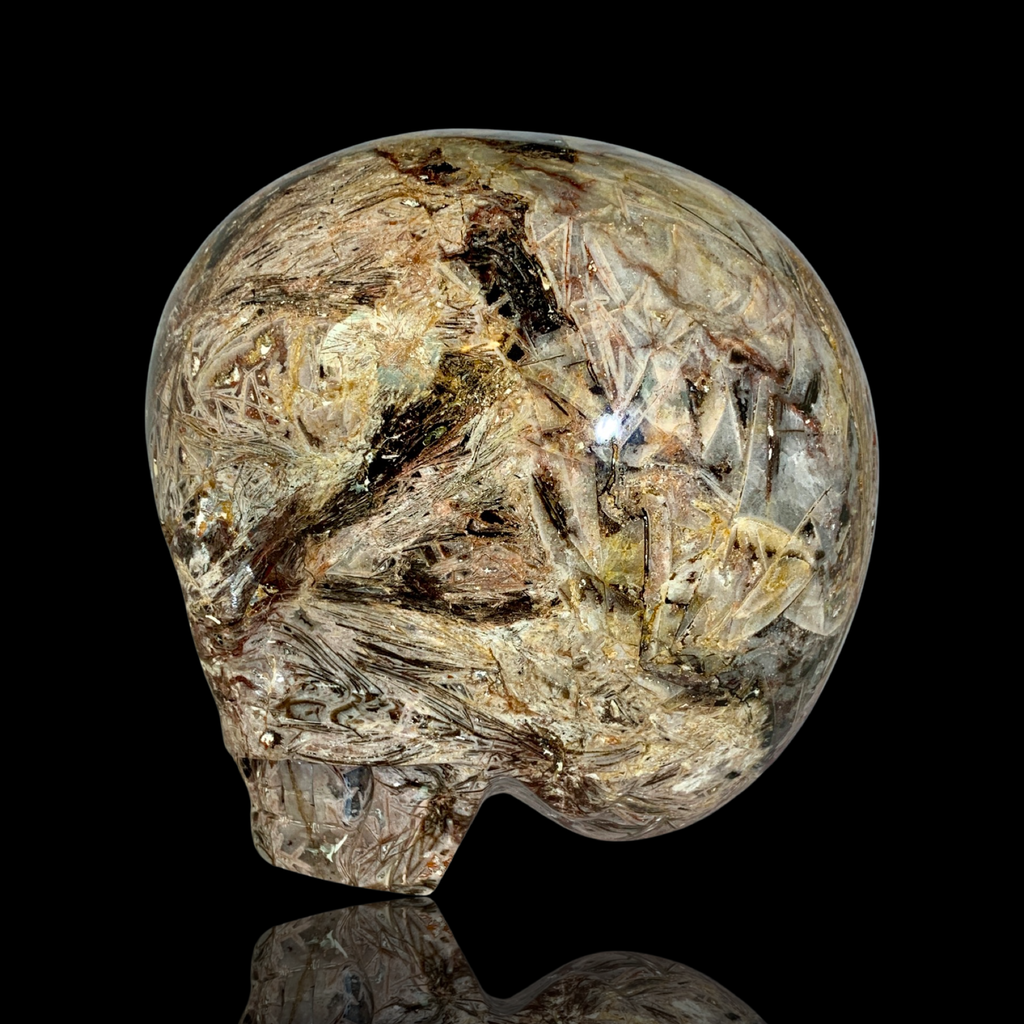 Fascia Jasper Magical Child Skull Carved by Leandro De Souza
Magical Child Fascia Jasper skull carved by world renowned Master Carver Leandro De Souza. 
This skull is part of the original collection of 24  Fascia Jasper Magical Children, carved with the intention of bringing love and healing to the world. In Leandro's words, they will "Open the gate of Fascia".  They are the forerunners, the Wayshowers, if you will.  It is an honor to bring these powerful beings forward to meet their co-creative partners as they establish the initial grid points and light the way for all who come after.
Carved from what has come to be called "The Black Collection" of Fascia Jasper, this material connects multidimensionally. It has a particular resonance with the electrical system of the physical body and is a vast repository of ancestral knowledge from ancient civilizations. It is highly protective and very communicative. When combined the  love and intention Leandro pours into the carving process, the result is a very high vibrational crystalline being and the properties are amplified many times over.
Comes with a Certificate of Authenticity
Measures 5.51"h x 4.83" w x 5.62"d.
Weighs 3355g  
---
Thank you for sharing
---
More from this collection