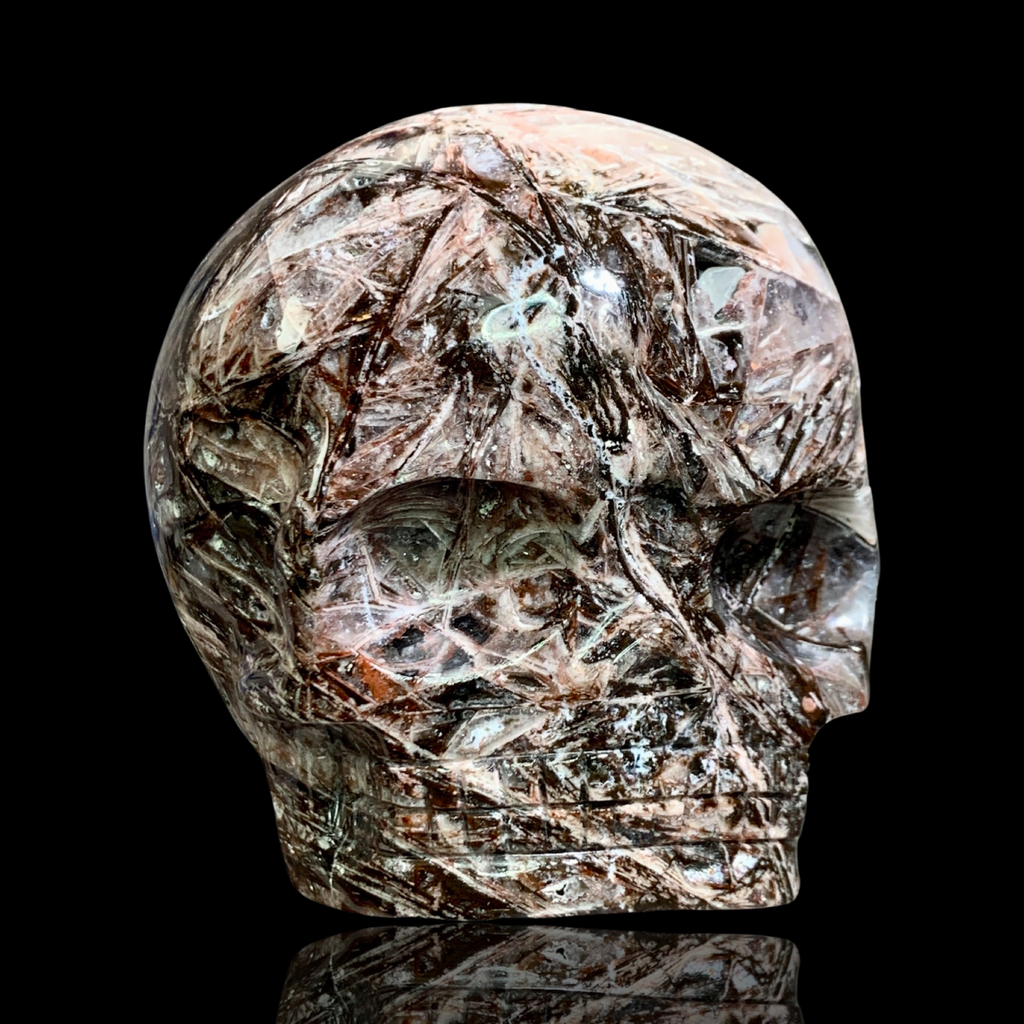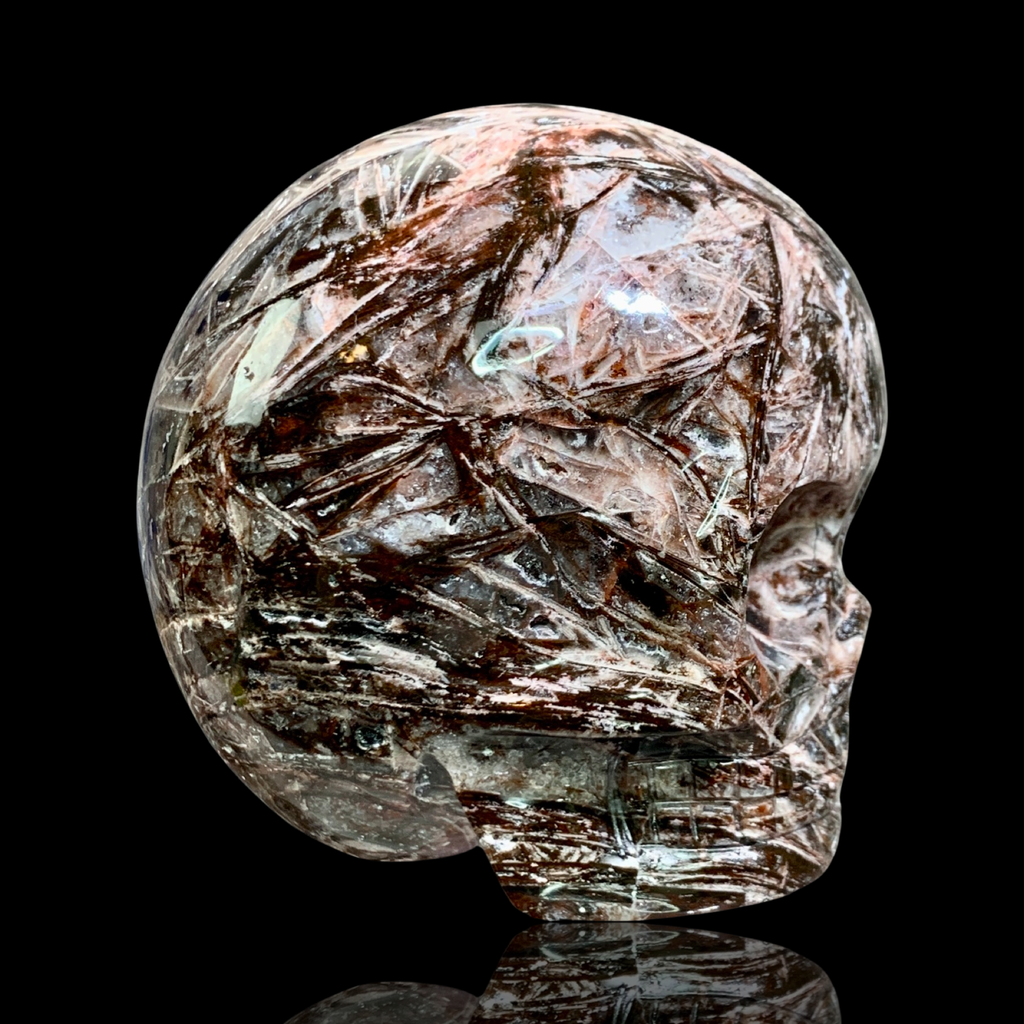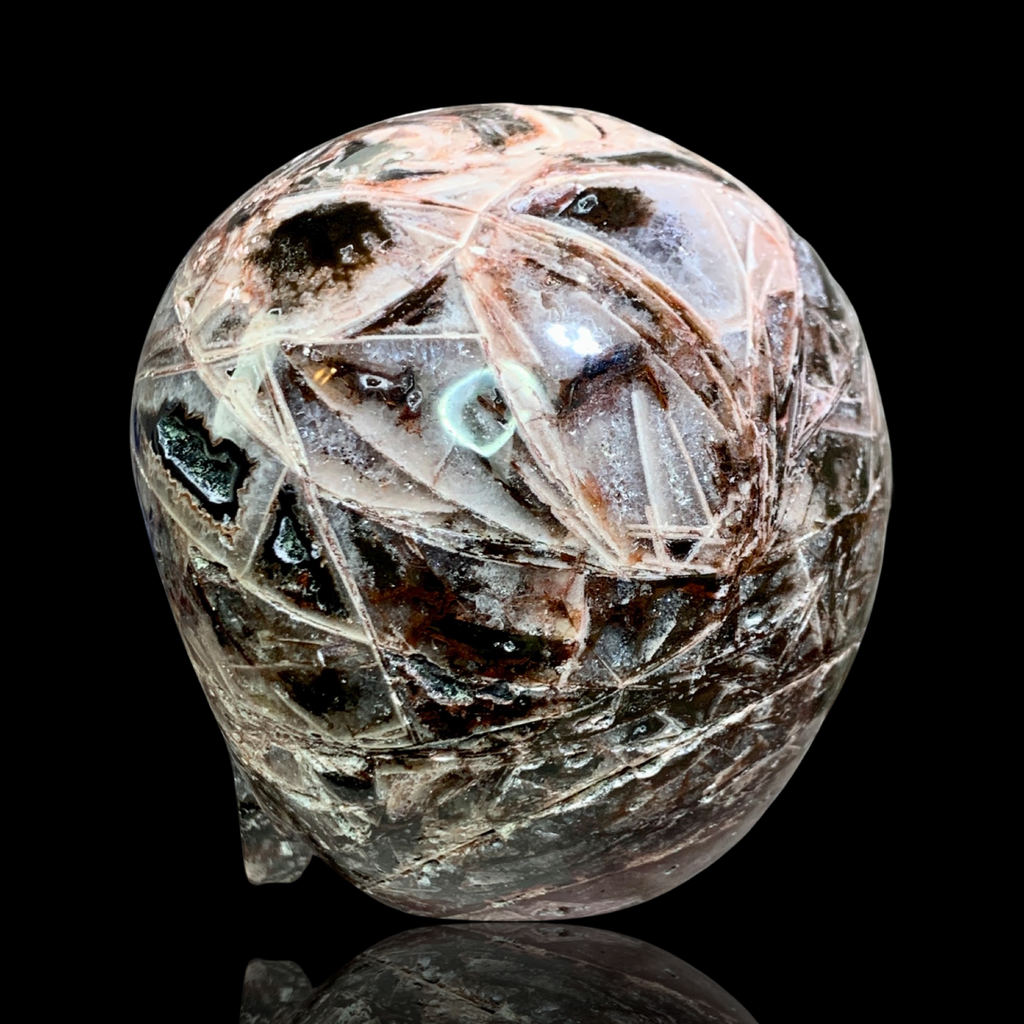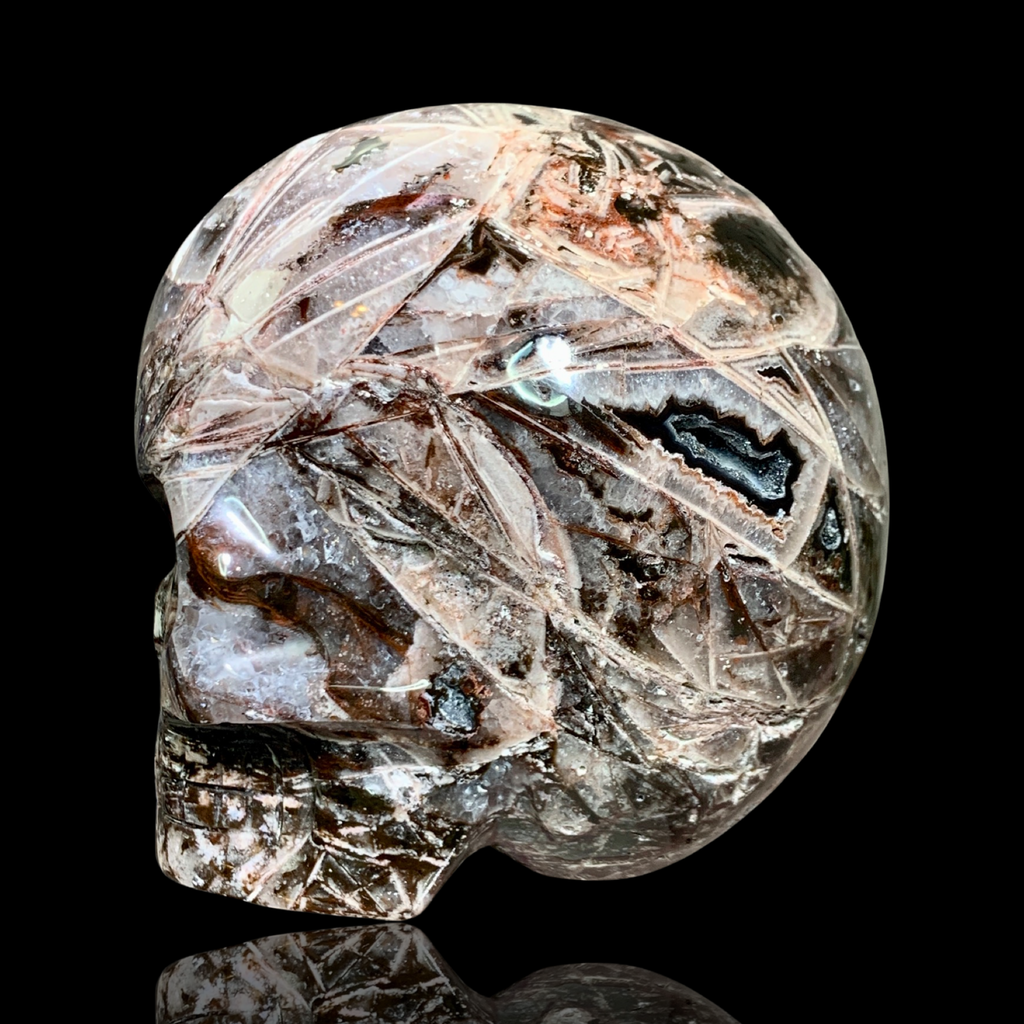 Fascia Jasper Magical Child Skull Carved by Leandro De Souza
Magical Child Fascia Jasper skull carved by world renowned Master Carver Leandro De Souza.  
This being has fantastic and very bold geometric patterning. He/she is very glittery in the sunlight, and has abundant areas of clear, light gray, and pale lavender quartz  transitioning to amethyst. I see caves lined with both black and red druse, and even some tiny rainbows! Truly a spectacular skull. 
Carved from what has come to be called "The Black Collection" of Fascia Jasper, this material connects multidimensionally. It has a particular resonance with the electrical system of the physical body and is a vast repository of ancestral knowledge from ancient civilizations. It is highly protective and very communicative. When combined the  love and intention Leandro pours into the carving process, the result is a very high vibrational crystalline being and the properties are amplified many times over.
Comes with a Certificate of Authenticity 
Measures-3.40" x 3.21" x 3.53" 
Weighs-854g 
---
Thank you for sharing
---
More from this collection