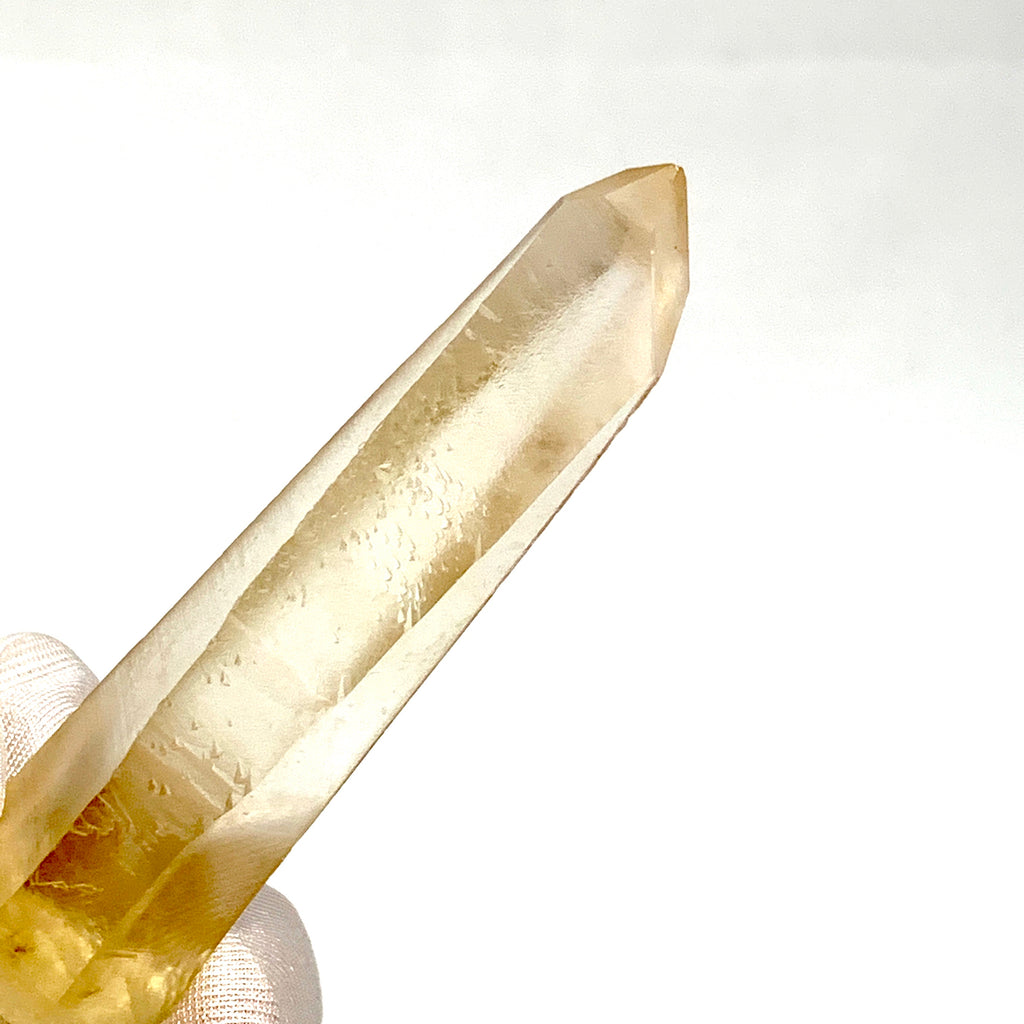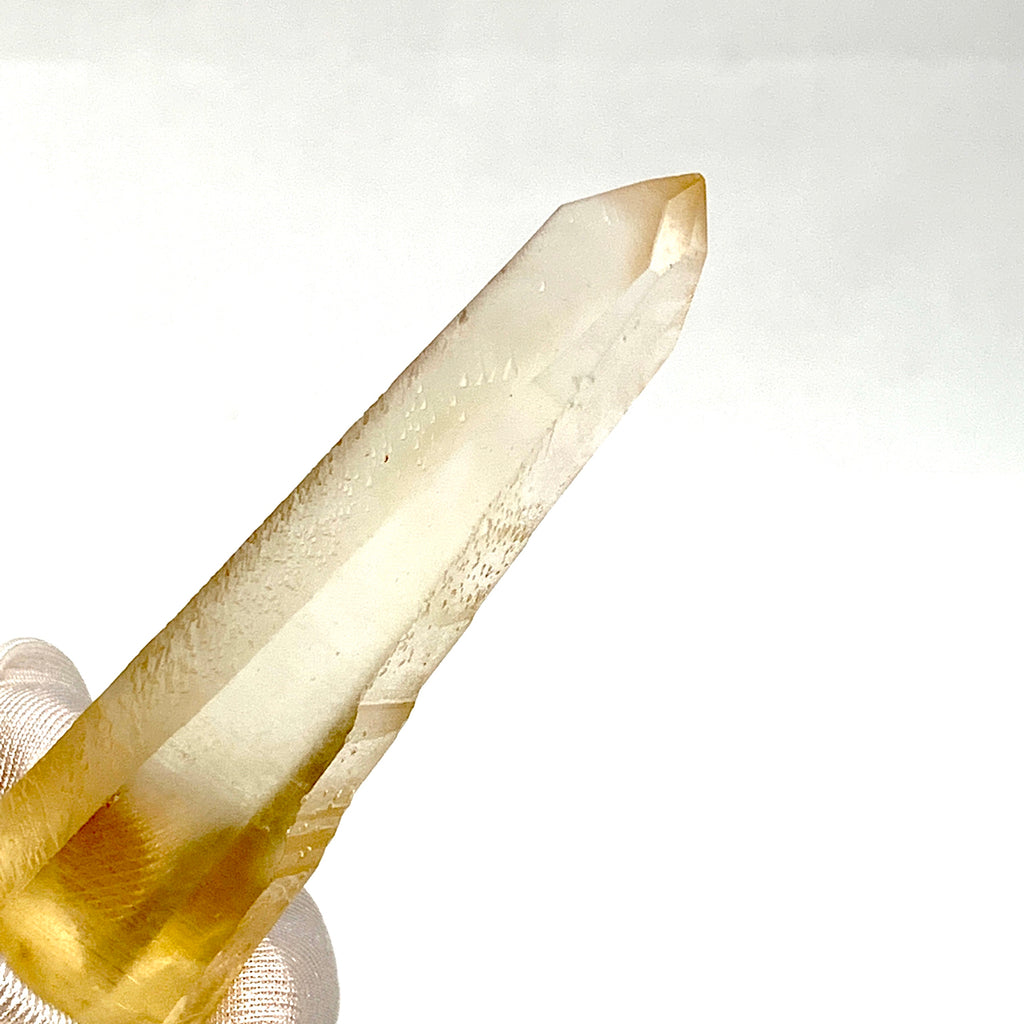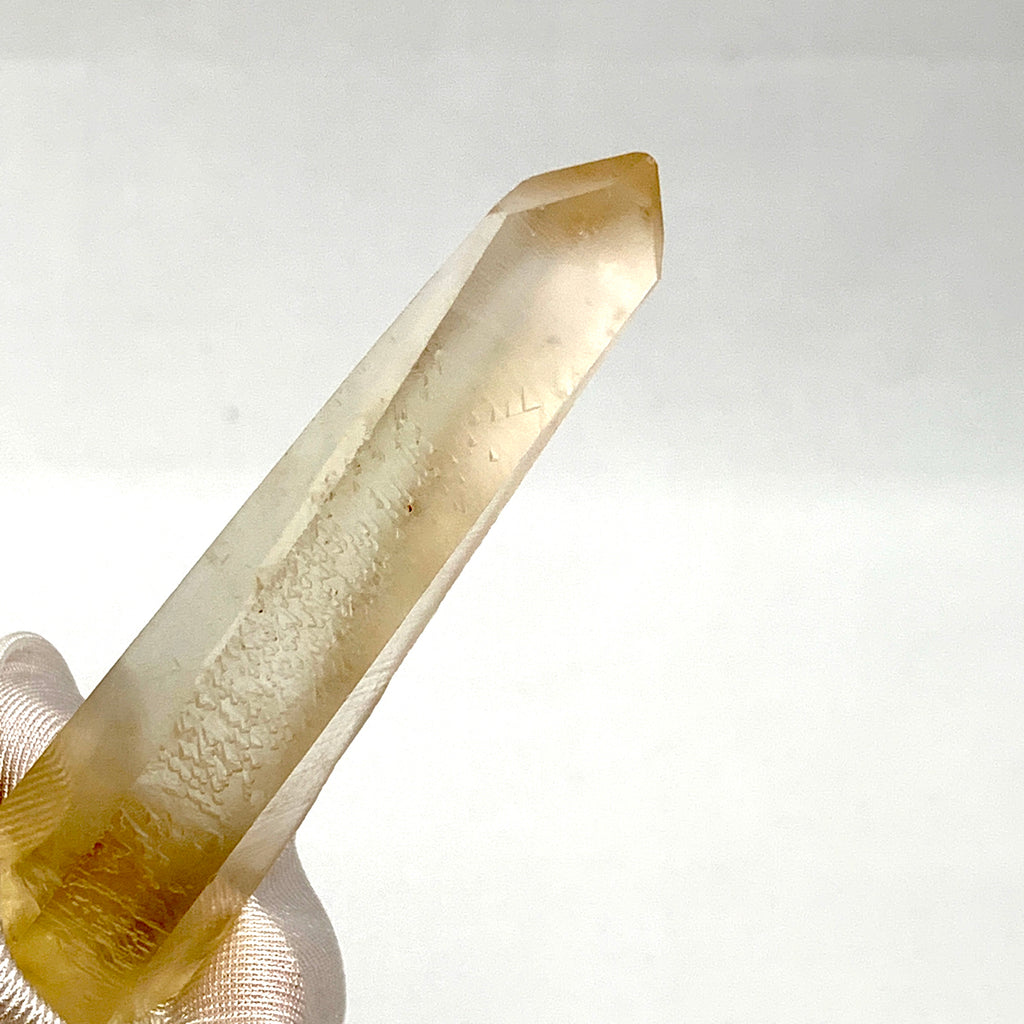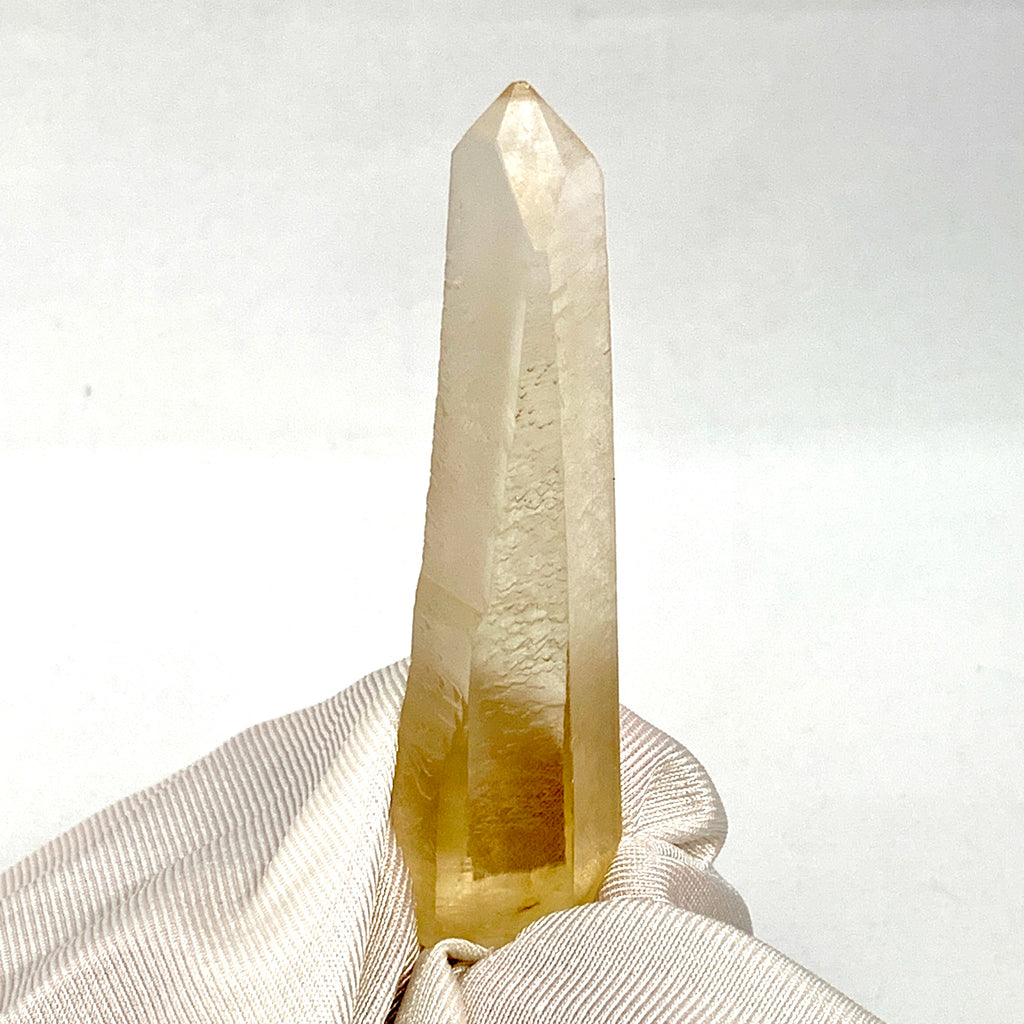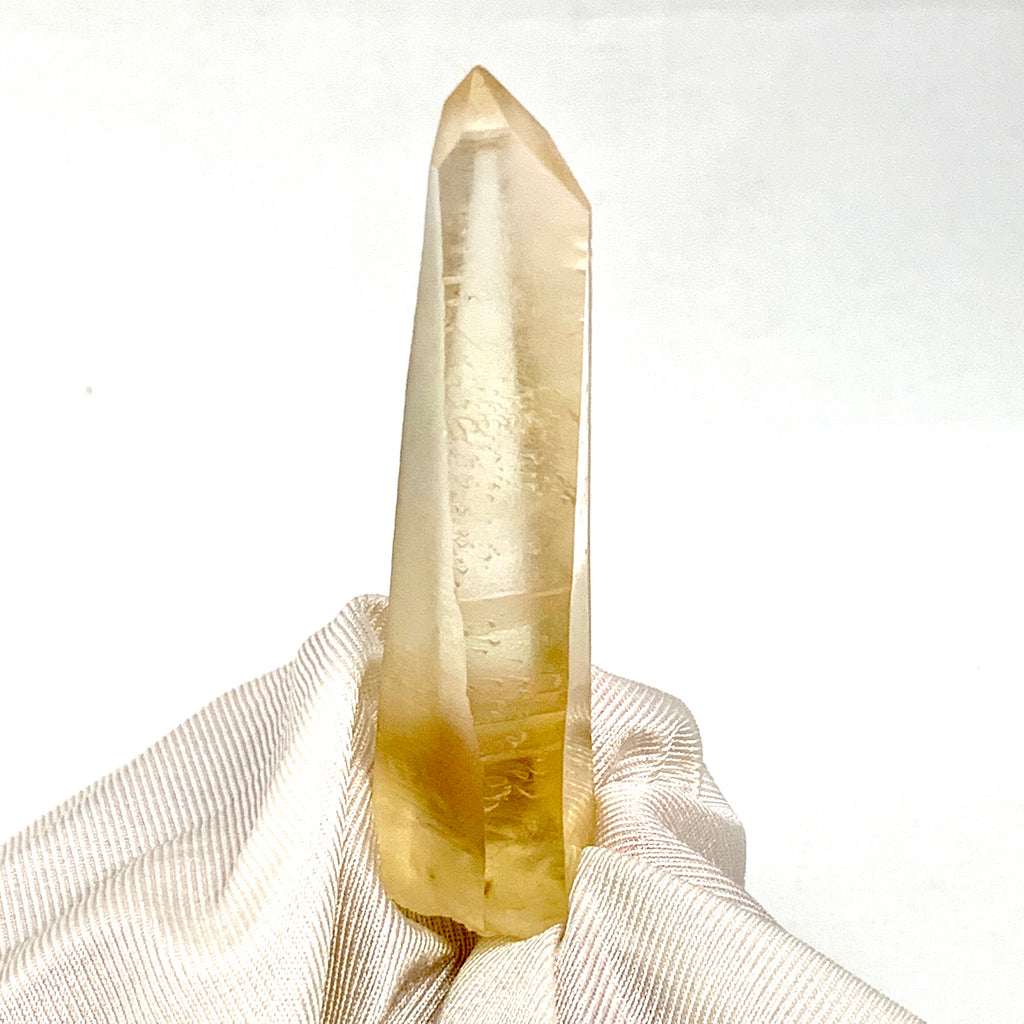 Citrine Lemurian Starbrary
This point has a beautiful pale champagne color and an absolutely pristine tip. There are deep starbrary markings on three sides, and very pronounced Lemurian lines that create steps on one side. Three sides are frosty, three sides are clear and the base is a frosty self heal. A very feminine piece, with the sweet energy of golden honey sunshine! 
From Cristalina, Brazil.
Measures: 2.68 x .70 x .68"
Weighs 25 grams
---
Thank you for sharing
---
More from this collection